My heart is with the Steem Chain - Softfork v0.22.2 - All for Steem
Today is a historic day in this place we call our home; the decentralized network Steem. With a supermajority the consensus witnesses announced support for Softfork 22.2. Please read that post if you intend to fully read mine, or skip to the "Personal update" below :) Needless to say: All my nodes have been updated and run the fork, as I fully support it.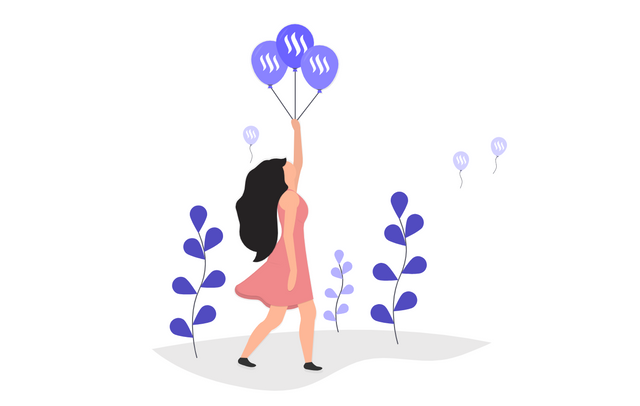 Consensus is an odd shaped dynamic organism
After 10 or so days of first being in shock, then serious array of emotional states, regrouping through various chat programs, many days, nights of discussion the conclusion of publicly announcing and executing Softfork v0.22.2 are here. The process involved so much talking, polls, multiple testnets with biggest participation yet seen on Steem testnets.
I will grab back to parts of my original initiated write-up for the softfork announcement, which afterwards has been completely rewritten through consensus amongst fellow witnesses and with help of community members and especially those specialised in English tongue and politics :)
First and foremost:
This is a defensive temporarily measure - and a softfork which means any node with 22.x running will continue to work.
The Steemit INC stake is a special fund, just like @steem.dao is and should have had been coded with a special ruleset long time ago.
Mixed signals from the new owner of the Steemit stake rised the risks in irreversible use of the stake.
Again: this is temporal and done for the s(t)ake of the Steem chain. Your chain, our chain.
With the recent announcement of the purchase of Steemit INC by Tron Foundation, the open source, decentralised Steem blockchain has a new major stakeholder. This came as a surprise to almost everyone, but hey, that's life... full of surprises.
I for one do welcome the marketing power, resources and other potential benefits of this new "partnership", since many feel this was lacking in the Steem ecosystem. This move as described in Softfork 22.2 executes in code on the current "social contract" which was in place on the Steemit stake and it intended use thereof.
What this Soft Fork is about:
Preventing potential corporate abuse by applying a ruleset in the code which prevents the Steemit INC STEEM stake from being used for certain operations on the Steem blockchain.
Protecting the chain from a vulnerability which has been with us for a long time already... a DPoS version of a potential 51% attack, a way to clear Fear, Uncertainty and Doubt via code
The result of the Steem governance model creating a level playing field for the future, including exploring co-operations and integrations with the Tron network
A demonstration of true decentralised networks in action, adjusting to risks that have the potential to change the decentralised nature of our blockchain and providing measured mitigations to counter that potential
What this Soft Fork is NOT:
It is not a hostile take-over of the chain: only a minor code change was applied to mitigate the risk which was imminent for a long time: a potential vote-based take-over of the chain using stake which is not designated for voting.
It is not a signal of distrust in the new stakeholder: it is merely an assurance that we are all working in the same direction: the continuation of the Steem chain where we all agree that the Steemit stake cannot be suddenly abused for voting operations.
It is not meant to delist Steem or cease exchange wallets: Exchanges (or anyone else) will NOT need to upgrade their Steem software - any 0.22 version will continue to operate just as is.
It is not a permanent measure: This code can easily be reverted in future updates
It is not a measurement to limit Steemit INC's current usage of funds: account creation can still happen and any current powerdown, should they still be running will continue
It is not a hardfork: nobody is forced to upgrade their software. All steem 0.22 versions will continue to operate
Please understand I did not took this step lightly
It is certainly something to block usage of these funds. Because of the overhanging thread of having irreversible actions being done with the funds, needing more drastic ways of HardFork, the temporality of these measurements and because of the fact that regular users and exchanges are not impacted, I fully stand by this decision. I am sorry I could not inform and discuss users beforehand, however through public discussions and radioshows I (we) felt encouraged we are picking the right path.
How to continue from here?
Just recently
@justinsunsteemit
posted his proposal to have a Town Hall meeting on friday 6th of march. I am looking forward to continuing protecting the Steem chain and facing discussions about the usage of the Steemit Inc stake, including especially potential paths forward.
If you ask me I encourage the path forward by talks leading to mutual agreements. The Steemit Inc stake had always had this "social contract" bonded to it and announced in several interviews, documents and documentation on Github about is designated use cases that it would be useful to have that actually coded in. IMHO it would be great to have a community say over those use cases, for example by converting the vests into SBD and having it transferred to Steem.dao or another third party independent entity. That way the funds can be used for community based proposals, including a voted-for SPS proposal for Steem blockchain development, which could, mind you, also encompass employees or invoices from Tron Developers (as an example). Or all funds could be burned by nullifying the keys. These are suggestions I'm currently crossing my mind several times a day and I am open for input. As I am just one of many people enjoying this chain.
Personal update:
After SteemFest in Bangkok, we had 2 more weeks of holiday on Koh Chang, before we left Thailand for an epic roadtrip through the beautiful country of New Zealand. I had been offline and on-purpose disconnected for a long time, only doing essentials. Out of 3 months (!) and 7385 kilometer in a campervan with the family I only had to work sporadically for bugfixes and witness related matters. Why? Because we came all the way to the country of NZD not to sit behind the computer. Also, almost everyday on the road takes quite a lot of time.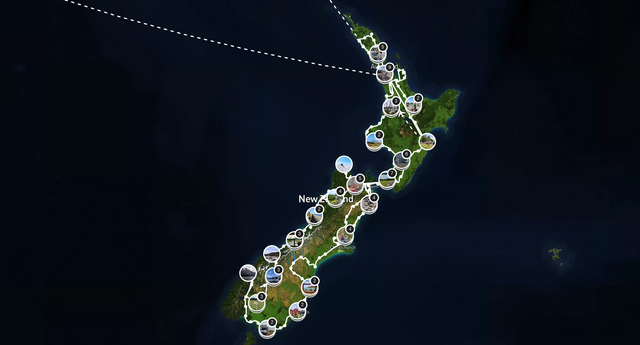 Travelling is hard work! We saw so much:
We started in Auckland, picked up the van and spend a week in the Northlands. We combined freedom camping, off the grid, with staying at beautiful campsites with playgrouds and swimming pools for the kids. Then we explored the rest of the North island, vulcanoes, thermal pools, waterfalls, beaches. I kitesurfed a couple of times. We went to christmas parades, farmers markets and as we had bought cheap bikes from the get go we did the occasional small biketrips.
Then slowly we moved to the South island where we spent Christmas with some friends and we combined our travels for a week through Abel Tasman before we very slowly moved to the south of South Island. We saw the top north beach spit, the pancake rocks, caves, glow worms, did a heli glacier flight in Fox Glacier, luged in Queenstown, swam mineral water like lakes in Wanaka and survived all the sandfly bites. Milford Sound was beautiful and we continued our path along the Southern Scenic route before staying in Christchurch for a bit. Then we did one more epic route: The Acheron Road, through a "highcountry" area: 200 kilometers of gravel road at 3000 feet above sea-level. Beautiful, remote and corrugated. Then we had to get back to North-island, slowly moved up via the Tongariro area and had our baby disrupt a very serene boat trip in the Glowworm caves :) Back in Auckland area we sold of all our temporarily belongings like bikes and packed our bags for Bali! In Auckland I slowly got drawn back to computer life more and more, especially once the sudden sale of Steemit Inc got announced.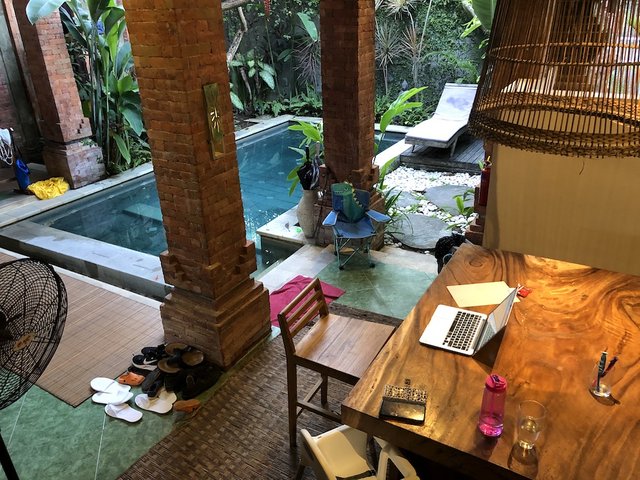 It's where I am at right now. We take things a bit slower, so after adjusting to timezones it was mainly chilling at our house's internal pool (this is a thing here, wow!), while staying connected and discussing the softfork222 as well as the road ahead.
From now on we will move to a couple of places, but very slowly and mid March we aim to be back in Amsterdam.
Steem Projects related updates:
As said I did not do much, for now. However I aim to pickup the pace again.
Thank you for your continued support and see you on the chain!
Steem, steem, steem, steem, steem!
All rewards from this post go to SteemProposals.