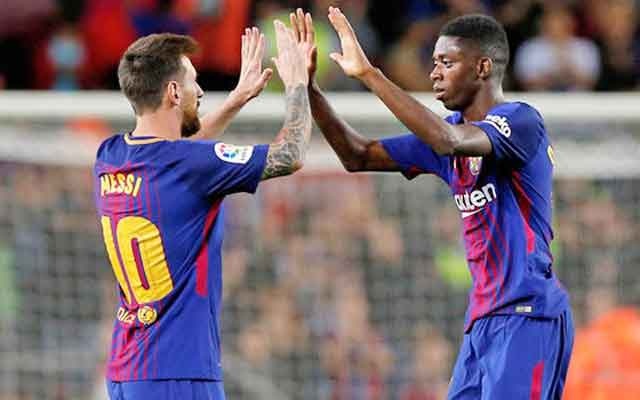 Lionel will play with Messi on one day in the career, he has always believed that he had faith in Usman Dembele. The goal of this French forward for Barcelona is to help the team recover after being beaten.
After leaving Neymar PSG last August, 10 million and fifty million euro transfer bucks named Barbosa Dortmund to Barcelona in the name of Lambell. The 20-year-old, however, said that at the time of Dortmund, French club Renee was confident that Argentina's star forward forward Messi would be playing in the same squad.
"I have fought hard to go where I am. I always knew that one day I will play with Messi. "
With the hamstring injury being played out for a long time, the new teammate did not get enough chance to strengthen the ground ties with Messi. The young players, however, said they had already developed a good relationship with Luis Suarez, another member of Barcelona's attack.
"A good friendship has developed very quickly between me and Suarez. We both like to have fun. "
Since Barcelona's arrival in the city, most of the time when the team was out of the ground due to the injury, the team's rhythm could not be seen. Ernesto Valvier's team played very well since the start of the season. They are at the top of La Liga 5 points apart from unbeaten. In the Copa del Rey final. And in the Champions League, in the first leg of the last sixteen, at the Chelsea field 1-1 draw, with the advantage of the Away goal, the team has some way ahead in the quarter-finals. Dembeec wants to help the team during the rest of the season to achieve success.
"Everything is fine. The first few matches helped me adjust. "
"I've been hurt, but I tried to stay calm. I thought it was better to get it in early than the season. Because in the last time very important matches come. "