[Vlog] Smart Media Tokens - A counter-argument (Inital thoughts)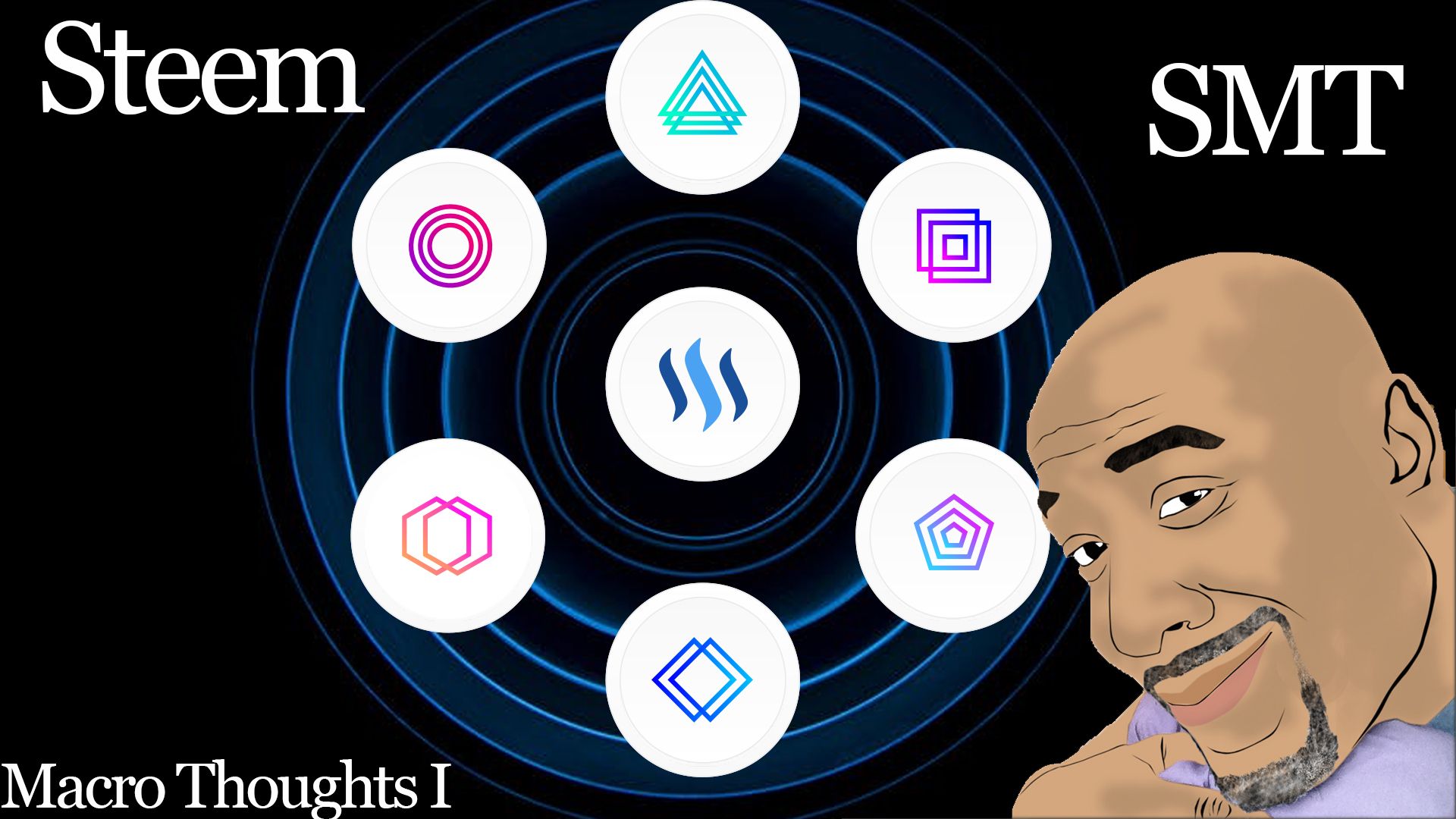 Following on from yesterday's Easy Overview, I've done a quick video with my initial thoughts about Smart Media Tokens (SMT) on the STEEM blockchain.
It felt more appropriate to talk about SMT on a macro-level, so most of what I discuss is bigger picture rather than the nitty-gritty of the solution, like I did when I reviewed Snip.
See bottom of the post for the video.
To summarise my views:-
Two STEEM-related trends
There are two trends that impact STEEM. One in the cryptocurrency space. One in the social media space.

Tokenisation in crypto - In cryptocurrency, there is a trend towards platforms that facilitate tokenisation and the ability for Start-ups and businesses to create ICOs (like Ethereum, Waves, NEO, EOS etc).

Audience preferences in social media - In social media, there is a trend away of audiences away from visit websites that exist in a silo and towards big social media platforms (like Facebook, Twitter, Instagram etc)where people can view all the content they like in one space.

STEEM's choice - STEEM/ Steemit has a choice. It can primarily be a Smart Contract platform that facilitates other business or be a social network that pulls in end-users only decentralised and with rewards going back to users. Or it can try to be a hybrid of both.
'Micro STEEMs' would struggle
There are many factors that make STEEM work (kind of) that are unlikely to work for a SMT:

Valuation - In my view a lot of STEEMs valuation is based around (a) speculation that Steemit or one of apps has a chance of being one of the dozen or so platforms where the majority of online users go (b) STEEM can become of the de facto currencies of the internet as a consequence. SMTs don't have this pull so are unlikely to have a fraction of STEEMs valuation. Without value they are meaningless tokens. There will be a lot of people selling these tokens but who will be buying? And why?

Self regulation/ troll whales - the value of Steem Power incentives large holders to help regulate and promoted desired behaviour on the STEEM blockchain. Will the same apply to holders of say the New York Times Coin (NYTC)? I'd image 'investors' in any ICOs will be interesting in flipping a profit than the nitty-gritty of say downvoting troll whales!

Reputational risk - Will the NYT want to deal with the hassle of ensuring the community in their comments sections is regulated in terms of people gaming NYTC rewards? The reputational risk a NYTC could bring wouldn't be worth it for a 'nice-to-have' token.

SMT band-aid - for smaller websites, that generate little traffic, having a token will be like pissing in the wind. Particularly as any website can have the same thing for as little as a dollar. As an offering, SMT is a band-aid for the websites/ business models that are broken. A struggling website owner who thinks that tokenised incentives will turn around it's fortunes is deluded. These website owners should focus on going to where their users are and getting a presence there. Audiences have spoken. They want their content on one platform. Offering a token is not going to change that any time soon.
Focus on delivering core proposition
There can be only one! - STEEM (and it's applications) should focus on being one of the dozen or so platforms where social media users go. Ultimately it's aim should be to rival Facebook and Twitter. This means developing the Steemit interface, creating Communities (well overdue), helping developers build dapps and marketing the core product(s). STEEM has a compelling USP, a place where users can get rewarded for their engagement. STEEM has a great infrastructure, free transaction, quick confirmations and potential to scale. In my view the focus should be on delivering a First Class Product for STEEM before outreaching to other platforms that might benefit from the technology. Else STEEM risks diluting the value proposition before it has even taken a foothold.
Just because STEEM can create great things like SMTs, doesn't mean it should... yet!
See Video here: