The SMT Oracles whitepaper.. [call for academics, modelers and deep thinkers]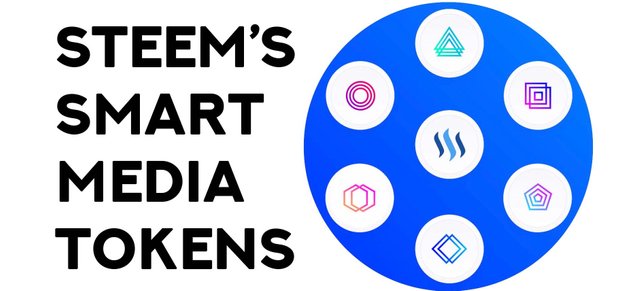 Lately I've been having lots of conversations about how Oracles can impact Rewards Pools in Smart Media Tokens (SMTs). People are interested in ways to leverage Oracles to create very unique communities I think for some key reasons:
SMT Oracles are all about using real world events confirmations to construct SMT rewards pools around incentivizing real world actions, such as exercising, writing and coding, as well as unique traits such as identity and geography.

the result of SMT Oracles ranges from democratized Steem-like tokens, which could be felt to be more "fair" and have better by products in the sense of wisdom of the crowd and content discovery, to endless job creation by autonomously incentivizing all sorts of real world behaviors while being safely decentralized
Currently I'm writing the SMT Oracles Whitepaper to expand on this system and the next phases of SMT development. By writing this paper, we'll lay out clearly what's needed technologically to augment the SMT operating system for the yet untapped use cases and job creation caused by bringing real world information to decentralized token distributions.
The economic and political mechanics of SMT Oracles are similar to Steem DPoS Witnesses - where instead of block and USD price-feed producing Witnesses, Oracles are paid for with SMT subsidies/new token emissions for pre-defined event-verification jobs and participants are voted into Oracle positions by stake-weighted voting of an SMT or a combination of SMTs. There are some other major differences, including the possibility of second levels of Oracles whose jobs are Quality Assurance, and the need for data consistency thresholds when determining consensus over how SMTs may be distributed.
If you find SMTs and SMT Oracles interesting, send me a message if you would contribute to the paper. Would love to hear from you. The best way to message me is @ned on https://Steemit.chat
For more background, two resources for SMT Oracles discussions so far are the SMT Whitepaper (https://SMT.steem.io) and this discussion with inertia: https://steemit.com/smt/@inertia/smt-oracle-decay-problem
Ned
Some of the outlines for the system:
Compensation control comes from potential loss of job - similar to Steem DPoS Witnesses.
Oracles data may need to overlap at some high threshhold, such as 75%, for the data to become consensus over allowing rewards distributions.
Quality Assurance Oracles may be subsidized to call out poor performance by first layer Oracles.
Potential Oracles need to compete with each other for jobs and exposure of poor performance is in the challengers' interests.
Consensus over permitting rewards distributions may come from anywhere between one and thirty elected Oracles. The number of Oracles is defined by the SMT creator.
Oracles as they affect SMTs Rewards Pools are only here to answer a simple question: Did the entity behind this account perform action X, or X+Y, or X+Y+N? If yes, publish the account on the Oracle's feed.
If you are a user trying to earn SMT, will you react in either scenario where a) Oracles are not including you (incorrectly) in their feed and b) where other are being included (incorrectly) in their feed. The answer is the user will react, likely publicly and on Steem, to both because they have an incentive to do so. This feedback loop strengthens Action/Event Feeds where Price Feeds lack because of the difference in potential loss for individual user-participants rather than socialized loss.
Some Oracle systems will fail, some will succeed.