Hello smokers, hope you've had a great week!!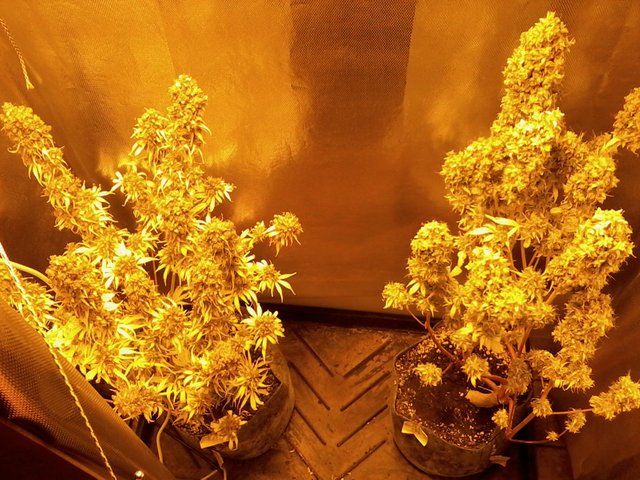 With the 13th week remaining two plants entered their very final stage. Trichomes are so milky white, visible with naked eye. For me, this is the right time to harvest your plants; just before trichomes start turning amber. And due to prolonged heat wave, a few fox tails started to form which means plants can't handle the heat anymore.
Aside from that, no major problems occurred. Regular maintenance still consists of removing leaves, watering and observing general behavior.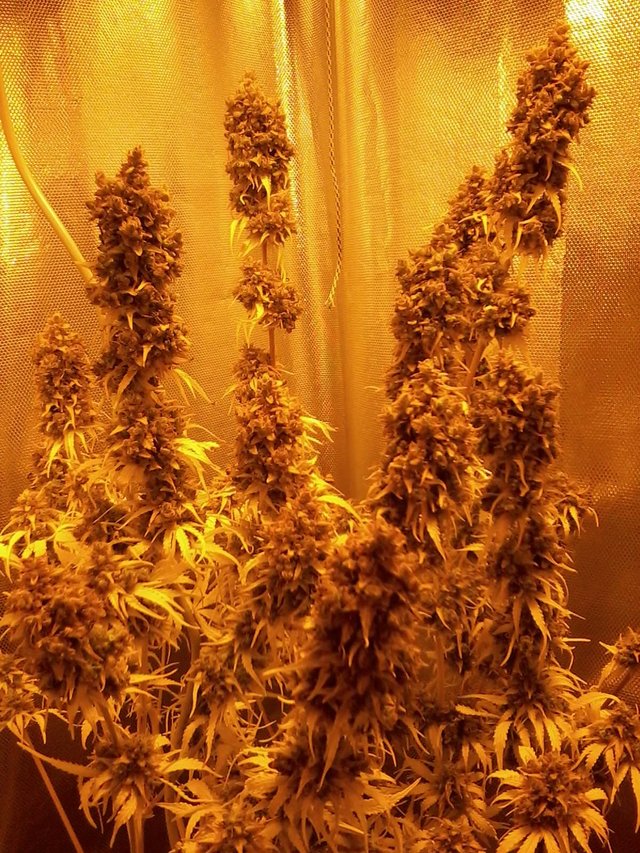 #WhiteWidowXXL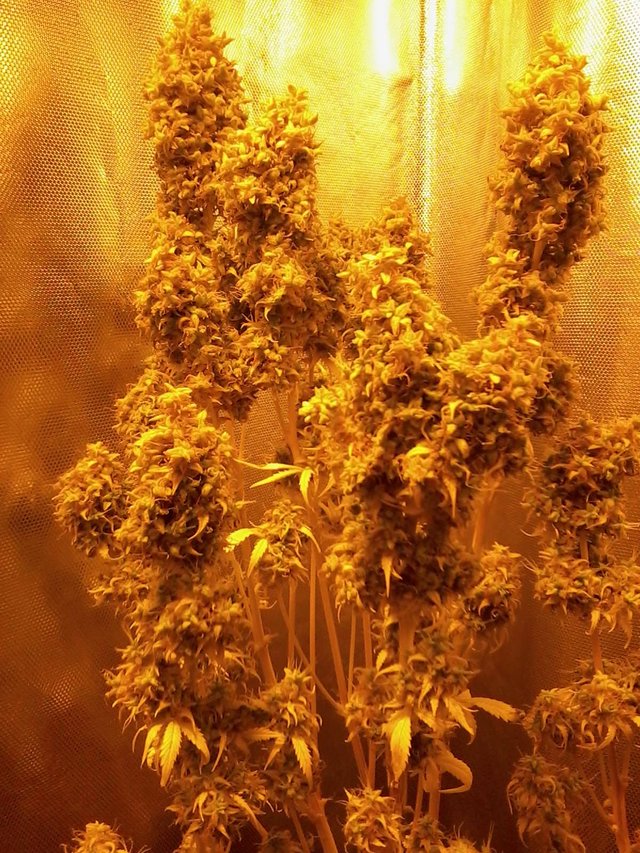 #AmnesiaXXL
Irrigation And Nutrients:
#Irrigated twice. Total water consumption: 17 l with ~10% runoff.
pH: 6.4 - 6.6
#Nutrients used:
None.
Thank you for reading. Feel free to upvote, comment, follow and resteem. You can also checkout earlier updates: