You have probably been reading just about everyone talking about HF20 (Hardfork 20) in the last few weeks. To most users, the idea is quite complex, and to many more, the upcoming upgrades don't really explain if there is something they need to be doing. In other words, as users:
What do these changes mean for us?
---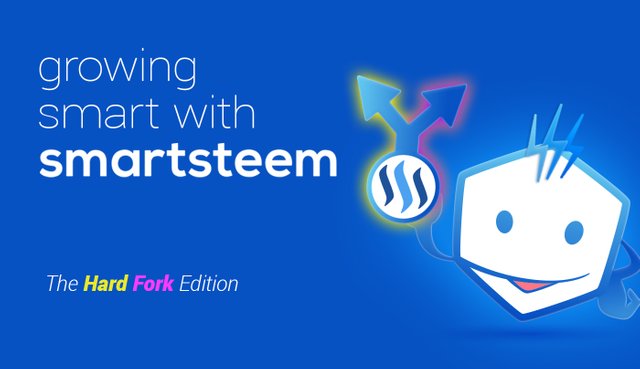 ---
In this special edition of Growing Smart with Smartsteem, we will try to tackle some of these doubts, focusing mainly on users of STEEM, and how they might want to revise their current activities.
Some of the things we will discuss are very relevant to investors and users of the Smartsteem ecosystem, but in general, all the points we will be talking about applying to everyone who participates of the STEEM blockchain.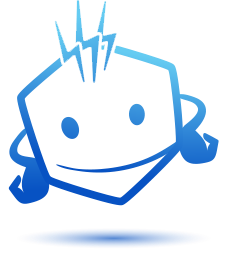 1.) The fifteen minute curation window
Under the current hardfork, HF19, when someone voted on a post earlier than 30 minutes after it's creation, that user was basically forfeiting curation rewards and giving them to the author of the post. However, under HF20 this will not be the case anymore.
When a user votes early, that is, prior to the 15 minutes, the part of the upvote that would have normally gone to the author of the post, will return to the reward pool.
What this means to users, especially those who use auto votes to support other users, should probably consider adjusting the timing of votes. Now, it's important to understand, that this is not necessarily a negative thing, but the opposite. What this new system is trying to do is to curve excessive self-voting, this change puts a CAP, a ceiling, on the percentage of the payout that will belong to the author of the post.
As a smartsteem customer
Understanding this is necessary to adjust your vote buying or selling habits, and it will also require some minor tweaks for our system. More on all the specifics will be announced later, but one very important change as of the HF20 will be the minimum age a post will need to have for it to be promotable, which of course will be 15 minutes.
2.) Small Voters - Dust Votes
As part of the new system, STEEM will move from using bandwidth to resource credits. It's enough to understand that both these systems, bandwidth and resource credits, are trying to curve spam, the creation of thousands of comments or posts due to the fee less feature of the STEEM blockchain.
With that said, under resource credits a new type of tax will be added to voting. It's not our intent to make this too confusing, but for the sake of pragmatism, a good way to think about it is that the percentage of the vote you cast should be at least the percentage of your SP equal to 5 SP.
A simple example: If you have 100 SP, do not vote with less than 5% weight.
As a smartsteem customer
We have already a rule in place where below a specific Steempower threshold, only 100% votes are allowed for vote-selling.
But we will also be working behind the scenes to optimize the algorithms for these changes.
3.) Account Creation
This change is one of the biggest ones in HF20. You might be aware that currently, any STEEM user can create accounts with different tools that are freely available. You could say also, that they are technically free, in the sense that when you spend STEEM to create an account, this account is created with vested STEEM as to be able to function right away.
With HF20 the STEEM will effectively be burned, although for DAPPS with enough resource credits there will be a system for account creation and quick onboarding of users.
As a smartsteem customer
There should be no restrictions.
4.) Delegations reworked
Not only is the cool off changing moving from 7 days to 5 days, but the way that VP works are being completely reworked. As a matter of fact, it's even changing names. From now on it will be called MANA, and MANA's voting power so to speak is attached to the STEEM tokens themselves.
This is designed to correct the double voting exploit, and this basically means that a user that has used up 20% of his voting power, for example, would only be able to delegate 80% of his vested STEEM.
As a smartsteem customer
If you are planning on investing in Smartsteem, the simplest way for you to run calculations would be to wait for your VP to reach 100% before delegating. This is of course if you plan to do the maximum delegation possible.
5.) Powerdowns
This change is very important and possibly one that will confuse most people. As it stands today, on HF19, when you power down your account you keep the voting power, the full voting power until the unvesting happens.
This basically means, that as we unvesting 100 tokens, for example, We can use that voting power up until the second it becomes liquid STEEM on the wallet. As of HF20, this won't be the case anymore, the 100 tokens of our example will become instantly unavailable.
To simplify the math, if we had an account with 1300 STEEM doing a full power-down, each week it would unvest 100. But at the beginning of each week, it would already be weaker voting wise, on the 100 that will be released on the seventh day.
As a smartsteem customer
This is only a consideration if you are doing vote selling, since doing a heavy power-down for one week for the sake of unvesting a big amount for a quick sale, would probably lower you voting weight considerably.
Conclusion - Open Forum
We completely realize the upcoming HF20 might require many more clarifications and with this, in mind, the team is ready to jump into action. So, please feel free to ask any questions you may have about this post. We will try our best to answer them as promptly as possible.
Additionally, HF20 could bring some unexpected downtime or problems could arise. We will do our best to make sure that everything runs smooth, but please be patient and let us know if something isn't working right.
Team Smartsteem
---
More about Smartsteem
---