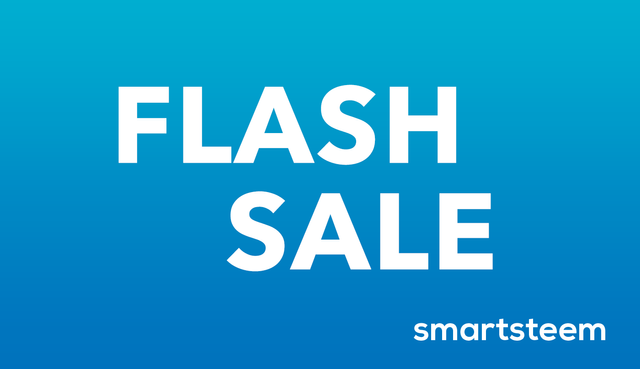 The markets are down, the ROI is up!
---
Fellow Smartsteemians,
From 10AM UTC today until 10AM UTC tomorrow (after releasing this post: right now) the ROI for promotion with Smartsteem through @smartmarket has been increased: from 10% to 15%.
---
Update 7th September:
Flash Sale is extended for 1 more day - until 8th September, 10AM UTC.
Additionally, vote-sellers receive 1% more revenue-share (85% => 86%) until then as well.
---

As seen on https://smartsteem.com/promote/buy
---
If you're wondering what time it is right now, then please use this link: https://www.timeanddate.com/worldclock/timezone/utc
---
How to promote your posts
Promoting your posts with Smartsteem is super easy.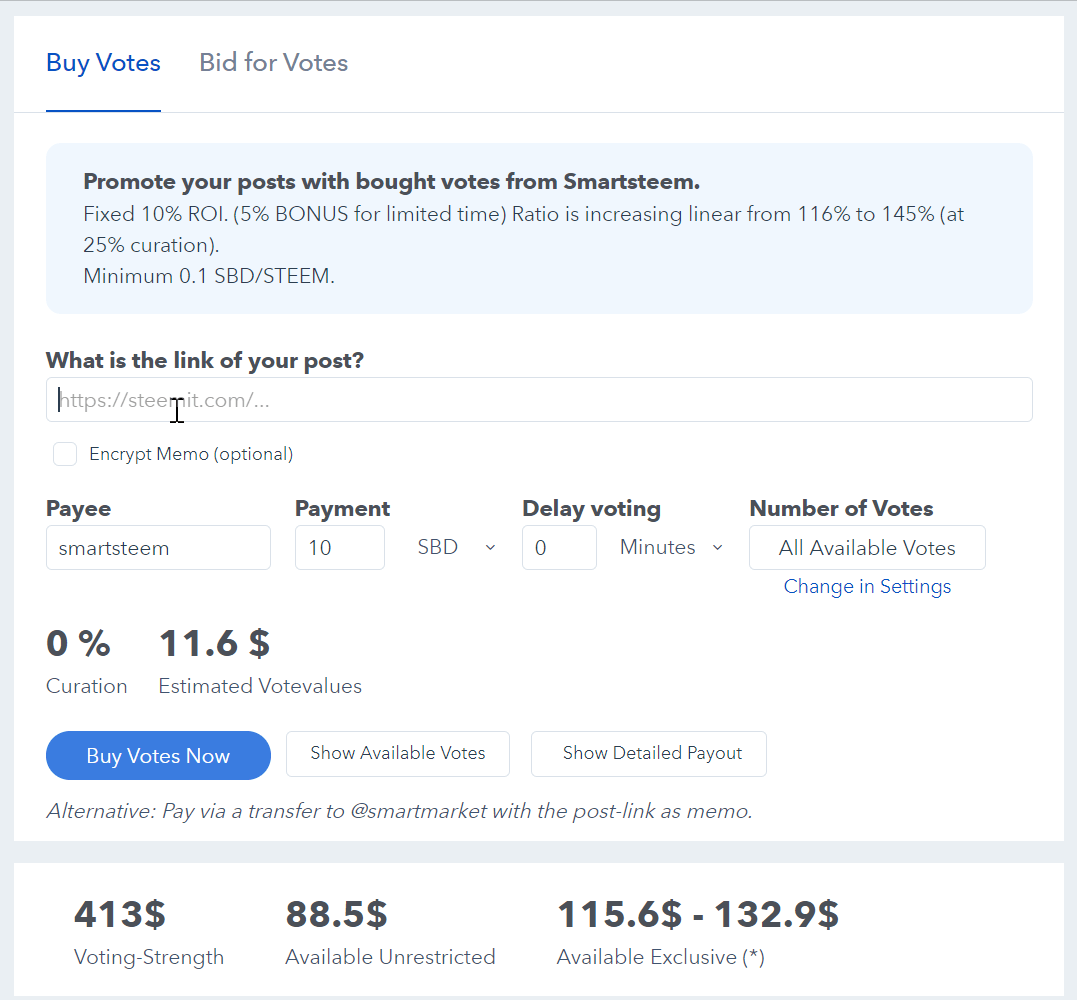 1.) Go to https://smartsteem.com and login.
2.) Visit the promotion tab or simply click on this link: https://smartsteem.com/promote/buy
3.) Enter your post-link.
4.) Enter your desired promotion amount.
5.) (Optional) Check the estimated payout.
6.) (Optional) Check the available votes for your post
7.) (Optional) Change the number of votes you want to receive in your settings)
8.) Confirm the transfer with steemconnect, where you'll be redirected after clicking on Buy Votes Now or send the transfer manually to @smartmarket.
---
And that's it. Easy, right?
So what are you waiting for? Promote your posts right now and take advantage of our Flash Sale!
Team Smartsteem
---
More about Smartsteem
---