Slothicorn Crypto Chart Art Contest: First Place is Rewarded 50 SBD + 5 EOS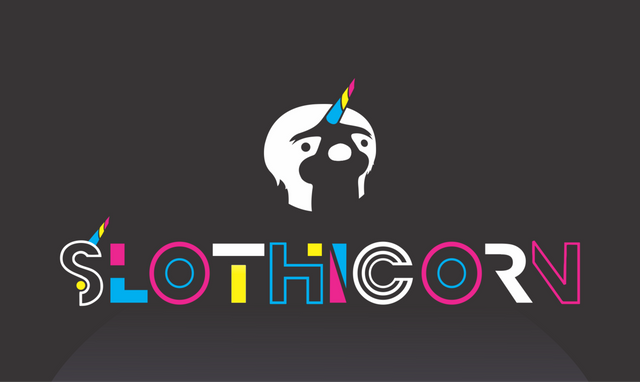 Slothicorn is running another contest! This time, we are looking for interesting and fanciful interpretations of cryptocurrency price charts.
Contest deadline: Friday, June 15th, 2018
Submissions can be posted on June 15th, and winning entries will be announced on the following days.
Please use the tag: slothicorn-contest for all entries so we can find your submission.
Examples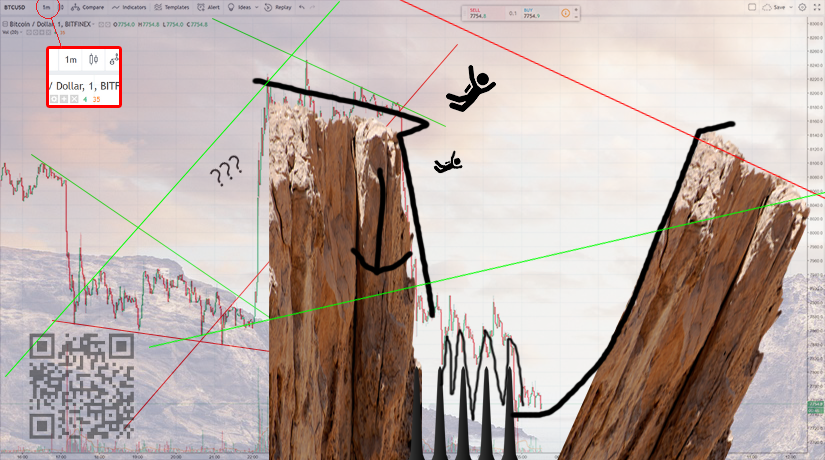 Base Jump Formation by shello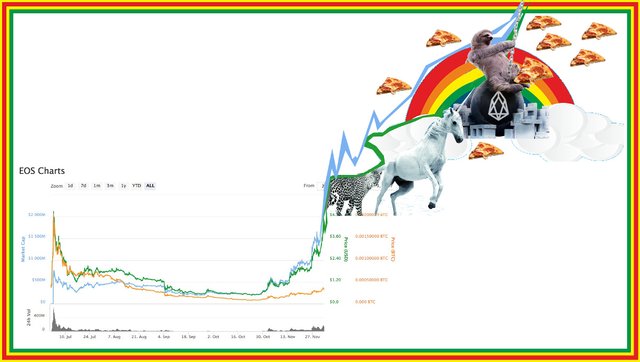 My EOS Chart Prediction by stellabelle
These two images are great examples of artists taking the price charts of their chosen cryptocurrency and interpreting them for artistic purposes.
How do I participate?
Pick your favourite cryptocurrency like bitcoin, steem, or eos and look at their price chart available from websites like https://coinmarketcap.com. From there, let your imagination run wild! Once your piece is finished, post it up on Steemit using the tag "slothicorn-contest". In your submission, you should include pictures of your work and some information about your process.
Rewards
In celebration of the launch of EOS, we are including EOS tokens as part of our prizes for this contest! Here are the SBD and EOS rewards for the top 3 designs:
1st Place: 50 SBD + 5 EOS
2nd Place: 30 SBD + 3 EOS
3rd Place: 20 SBD + 2 EOS
Please feel free to get creative and play with this theme. It's pretty abstract so enjoy yourself and have fun. Please share this contest around so that we can run more in the future!
What is Slothicorn?
Slothicorn is an artist collective on the Steem blockchain whose mission is two-fold:
To help artists become educated in the new crypto economy.
To help cryptocurrency go mainstream through art.
We encourage and promote the creation of cryptocurrency-themed, and Creative Commons art, however Slothicorn is not exclusive to those categories. We are artist-centered which means we let artists decide which license fits them, either All Rights Reserved or Creative Commons. We are an open-source project and have our code on Github. We believe the world can be a better place if talented artists are not starving, but are instead freely able to share their gifts with humanity while being rewarded crypto for doing so.
Please use the tag: slothicorn-contest for all entries so we can find your submission.
Official Slothicorn Links:
Website: https://www.slothicorn.com
GitHub: https://github.com/aslothicorn/welcometoslothicorn
Discord: https://discord.gg/jJaMSYR
Steemit: https://steemit.com/@slothicorn
Twitter: https://twitter.com/iamslothicorn
xoxo,
Ciel
@justatouchfey