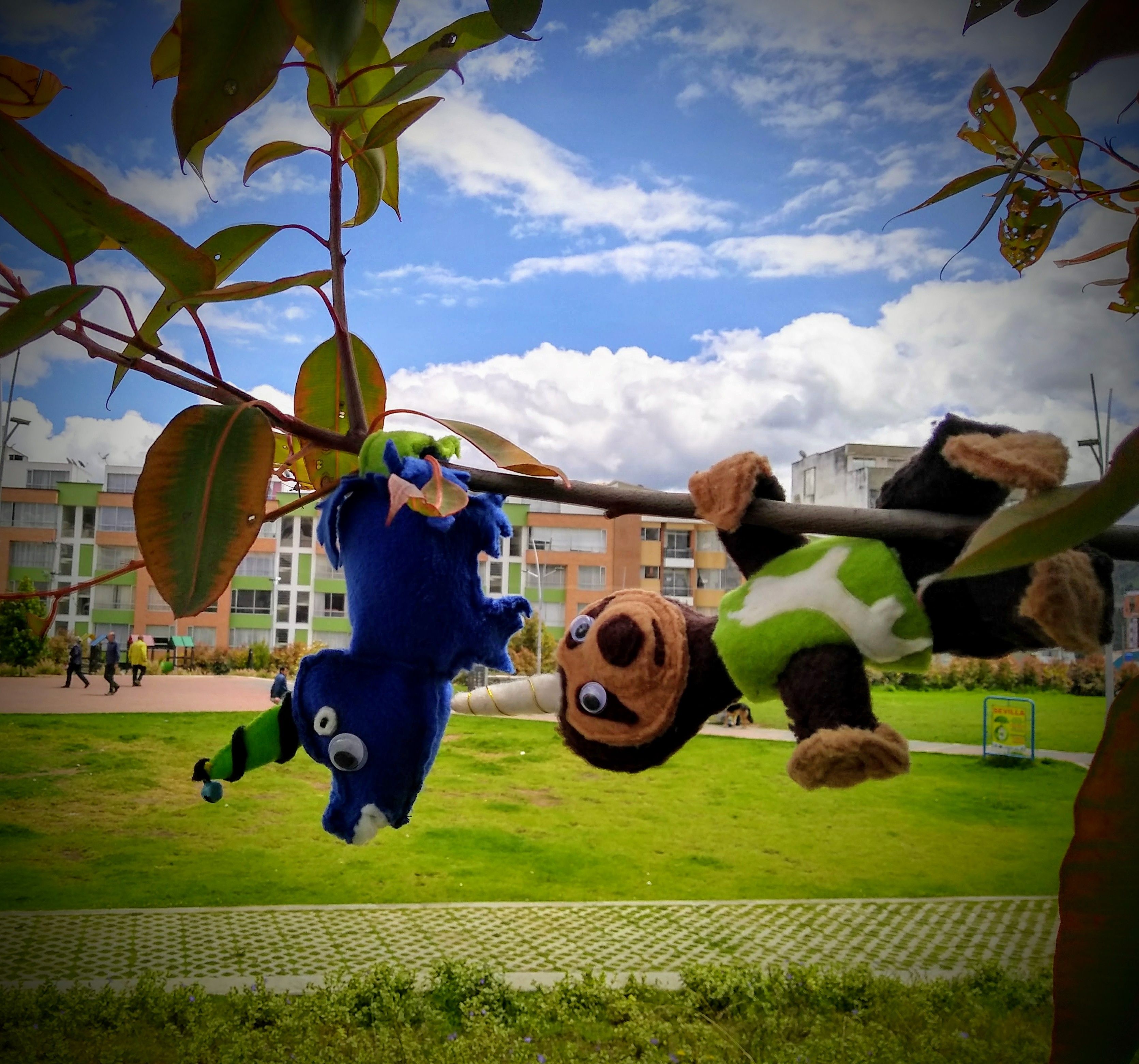 Slothicorn encontró una figura fantástica, no era un caballo, sus patas eran extrañas, la cola tenia ramificaciones raras y su dentadura brillaba de lo blanca que estaba.
Slothicorn found a fantastic figure, it was not a horse and it had strange legs; the tail had branches and its teeth shone white.
Tenía un cuerno verde, del que colgaba un cascabel estridente, es para alejar los agujeros negros en el espacio y los malos espíritus en los planetas de cielo azulado. Dos pares de ojos se veían en su rostro, unos como los de Slothicorn, otros más pequeños para hipnotizar a los peces en movimiento, a veces no funcionan bien, fueron a visitar un pez naranja en su pecera, pero no se hipnotizó y continuó nadando más rápido.
This animal had a greenhorn, from this hung a bell rattled, it serves to drive away the black holes in space and the evil spirits in the blue-sky planets. Two pairs of eyes are seen on his face, some like those of Slothicorn, others smaller to hypnotize the fish in movement, sometimes they do not work well, they went to visit an orange fish in their tank, but they did not hypnotize and swim quicker.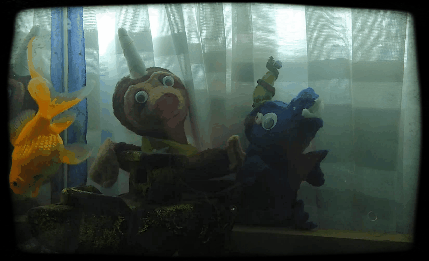 Lo encontró en el parque, mientras bajo un árbol descansaba sin afanes, el animal azul de la nada llegó saltando, emocionado de un oso perezoso haber hallado.
Slothicorn under a tree rested without worries, the blue animal of nothing arrived jumping, excited of a sloth to have found.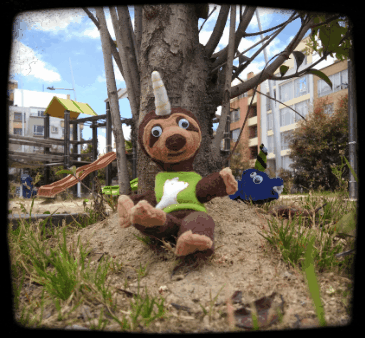 Lo llevó a casa, le dio galletas de frambuesa agría, al animal le encantaron y empezó a saltar porque se sentía amado. Ahora este amigo tiene un hogar, Slothicorn lo cuidaría y una cama le arreglará, junto a la rama donde se cuelga a descansar.
He took it home, gave him sour raspberry cookies, he liked the animal and started jumping because he felt happy. Now, this friend has a home, Slothicorn would take care of him and a bed will fix him on the branch where he hangs to rest.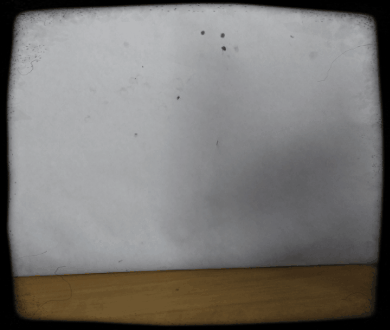 Así llegan los amigos, en días de sol, en días de frío...en días aburridos.
This is how friends arrive, on sunny days, on cold days ... on boring days.
---
Créditos
Margarita Palomino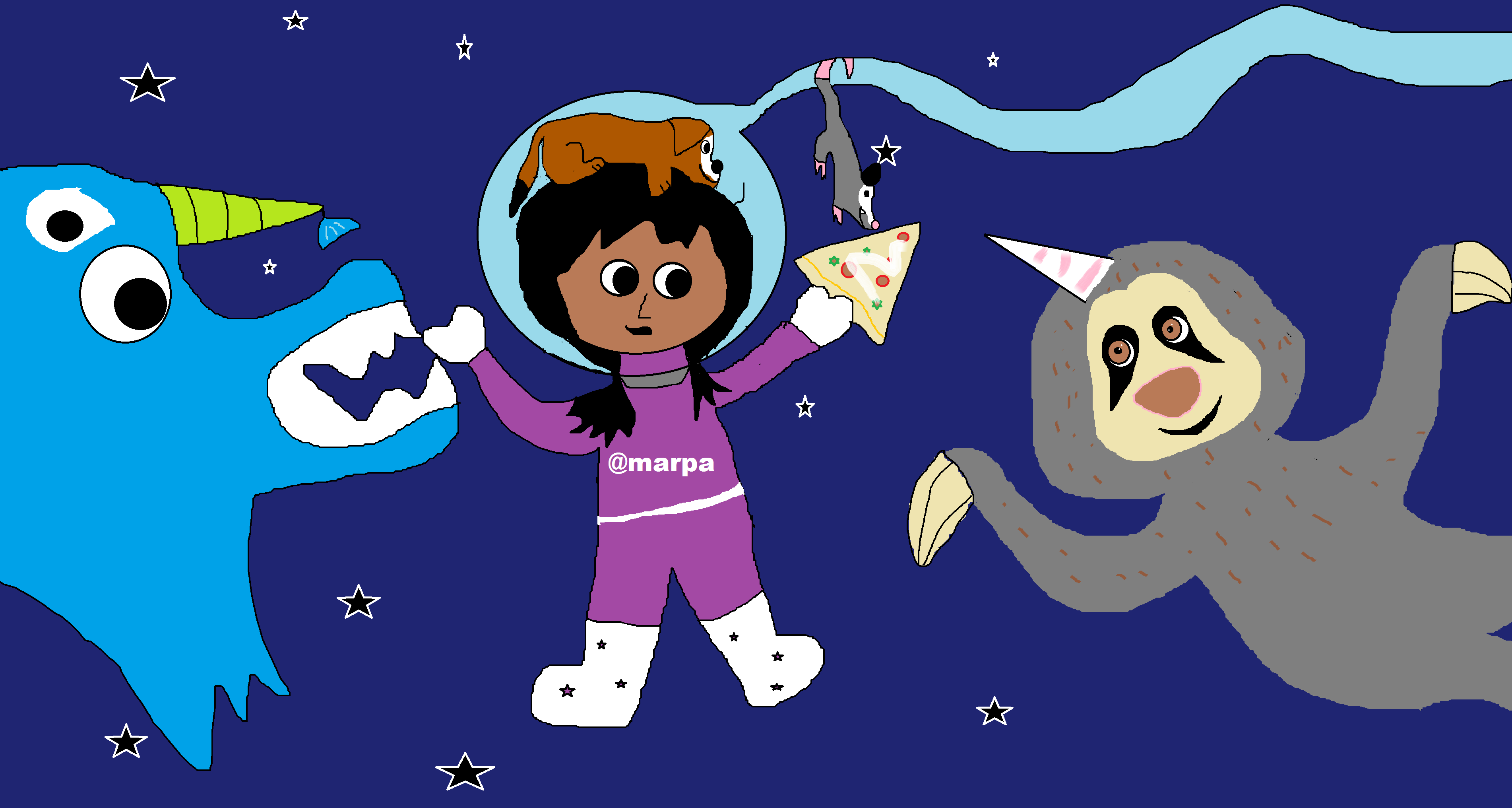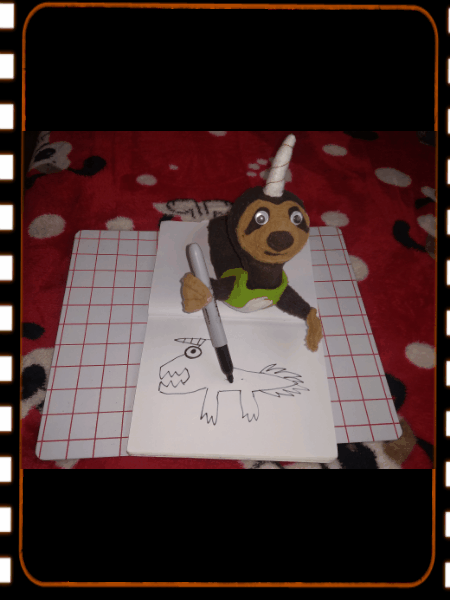 Estas figuras fueron elaboradas en tela polar, la idea original corresponde a @slothicorn, yo solo invente un nuevo amigo y una historia.
I use google translator


Este obra está bajo una licencia de Creative Commons Reconocimiento 4.0 Internacional.