Here's my entry guys! before I start on my explanation of my output I'm gonna share to you a poem, written by me for this contest. I don't know where the heck I got my inspiration in writing but I think I'm just in the mood. It's actually my first time to write and to post online. And I'm not that good, I just made it simple (that's all I can do) but I did write it wholeheartedly. So here it is.


You were there, since when I was little
You and just a cup of rice, was enough to survive the day
Even those hands are still brittle
You showed me how we live our life that way


You were there, when this hands and feet can decide on their own
Early in the morning, it's you! That I've always blown
Days, had passed I'm getting better
The way I blend you is also getting stronger


You were there, before I left home
I'm ready to face to the world of unknown
I thought everything would be easy
Now I know, why Mama keep me telling that story


You were there, when I feel alone
I remember the days, and how wonderful is to be at home.
But I've met this Girl Ruth in the fields, everything's changed
I told her about you and she's also fond of you at a early age


You were there, when I was deeply thinking
You awake me, and I start realizing
I'm gonna marry her, that's my decision
So I did, and together we will build a house until it become a home


You were there, after many decades
You and I are still best friends
Who would have thought I will have this happy family
A loving wife and kids of almost a twenty


You were there, when I sit beside my favorite place,
Sitting around under the shade of the tree
I'm having doubts if I could finish race
Or my kids will just gonna have you together with rice just like me


You were there, and witnessed another year for me
Thoughts are running into my head, there's something I am fearing
This feet that always leads me, starts to be carefree
This hands that can carry everything, now starts shaking


You were there, when I sat, the beside tree
Just me, thinking what my family could be without me
I'm afraid, I'm afraid, thinking what would day it would come
Thinking what it would be, when those belly start's growl will never be calm


Your were there, And I know you will always be
Let's start our morning together, as long as we have time
I will not stop until the day this limbs can barely move
let's not waste time, just help me always to be on the groove


You were there, and everyday feels like a year
I know that day would come, when I need to face my fear
But your scent is telling me to be calm
Telling me, "I'll keep everyone awake until the day would come"
Bitter Coffee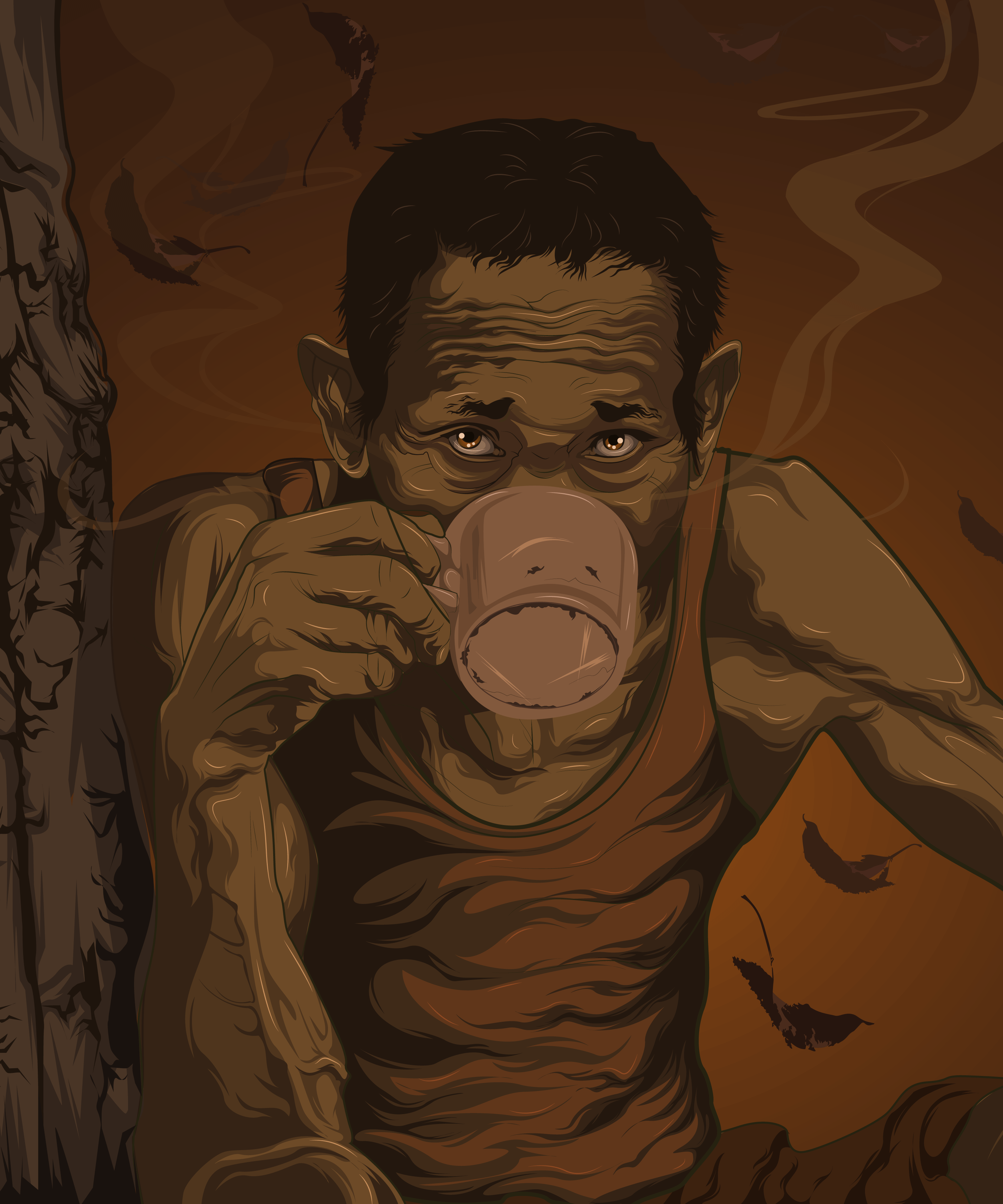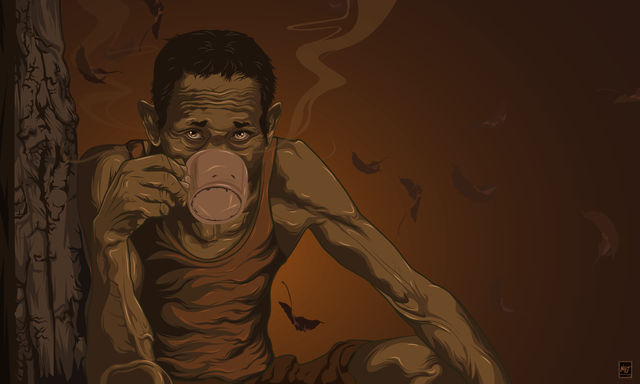 I came up with an idea, why not try too combine to forms of art my post, like poetry and drawing/illustration. So I decided to start, why not try?, I'm usually that kind of person who is not good in writing just an average but I'm happy I was able to create a poem, and illustration who took me a lot lot of hours. So I dedicated my works to all the fathers out there, who will do anything to provide for their family, being selfless and has great unconditional love. The poem is all about a man, and his journey, where he started a life and the moment together with his coffee, thinking about things in life, on how he is going to face everything. And then, there's such time that, he is realizing he is getting older, and he had a lot of children to raise and support and he was so afraid leaving this world because hes the one that his family relies to. So his time, together with his coffee, is his escape and fortress when doubts and fears are overshadowing him. It's his way of meditating, to think calmly even worst things may happen, which is inevitable.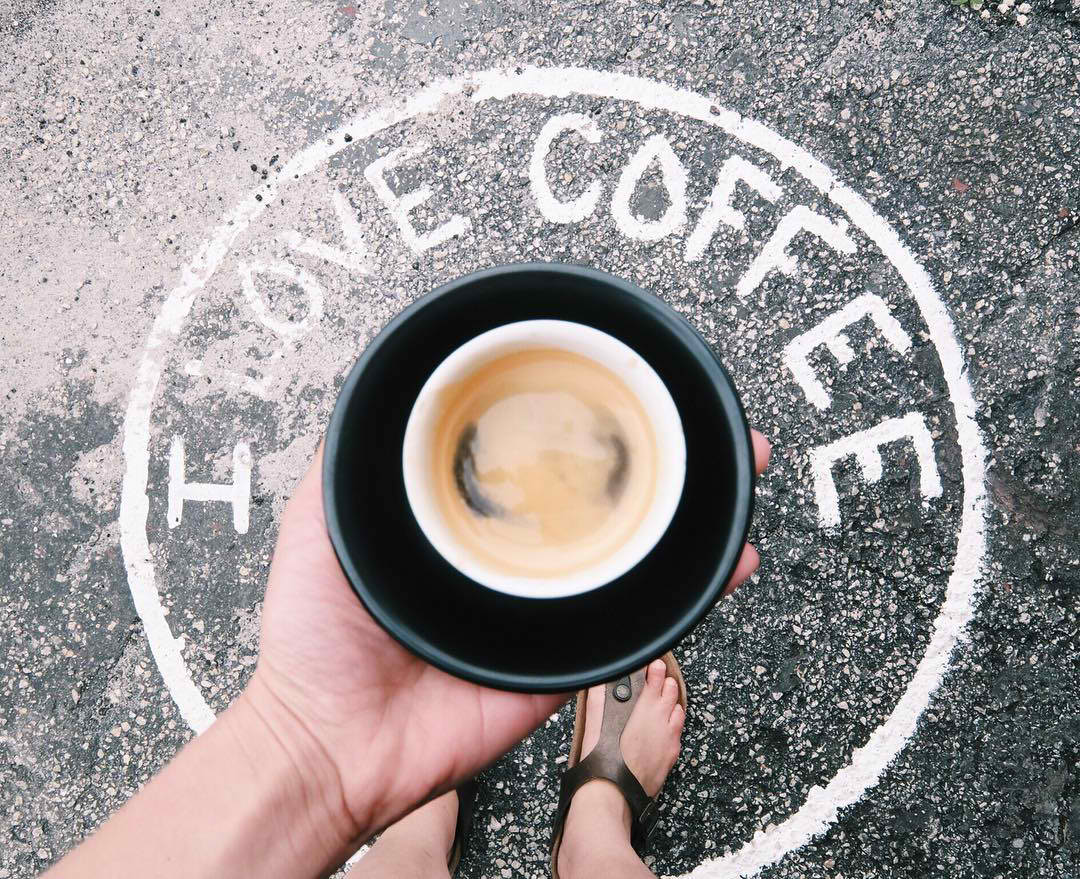 Maybe for some coffee is just a ordinary drink, a thing that everyone posts every social media, to get some likes, "instagramable" what other's say. But to some, a cup of coffee is really something, it's something that when they haven't started their day with, its feel like they loose something that day, what I mean is coffee to some people is like a ritual or a drug that everyone want's to have, for them to be ready to face the day, and it's the thing that drives them to do a thing. I once remember my dad back in the day, we used to buy different varieties of fishes in the market and sell it with higher price (business :D) he would really not go out in the house without drinking his warm coffee, I still remember his favorite, line when I also used to come with him to buy, "Kinahanglag init imong tiyan" or "Your belly needs warmth" because we wake up early like 4 am in the morning and its very cold outside. And I really miss those days.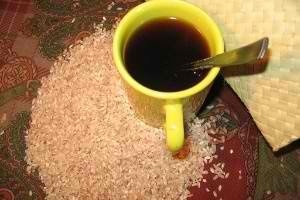 And for some people, "coffee is life", maybe others may be confused with a line in my poem or can't relate to it, "You and a just cup of rice, was enough to survive the day" so let me explain it you. Here in the Philippines, mostly in provinces during year of 90's, I don't know if others are still doing it right now, people used to add a rice to their coffee if they have ran out of viand (food to be partnered with rice) or some kids even though have enough food, is having fond of putting a rice with their coffee. And when I was a kid, I also tried that once, out of curiosity, but If you'll ask me if I still want to try it with my age right now? Why not?, its our culture, and its my past and it makes me of who I am today. So my conclusion is, coffee plays a great role in our life, it defines a person, it's a blessing to those who needs to be awake at night,(like me doing this blog right now :D) to those who are struggling to get up on their bed, and to those who find peace when smelling the scent of brewed coffee. We all have different stories with our coffees, let's just enjoy the moment, and be thankful enjoy our coffee and relax. _img sources: http://foodrecap.net/recipe/rice-coffee/ http://sprudge.com/coffe-on-instagram-100836.html)_

And ofcourse, when I post, I always Include the process I've made, for those who want to learn like.
I love monochromatic way of coloring my works, and I chose shades of brown, since theme is cofee, you know what I mean
First, I've search for my a reference, the one that I'me going to illustrate, luckily I've found a stock footage with my preferences

Next, as usual, I always starts with the outline, I don't know about the other artist, if that's their first step, but for me it is, artists have different of styles and technique anyways.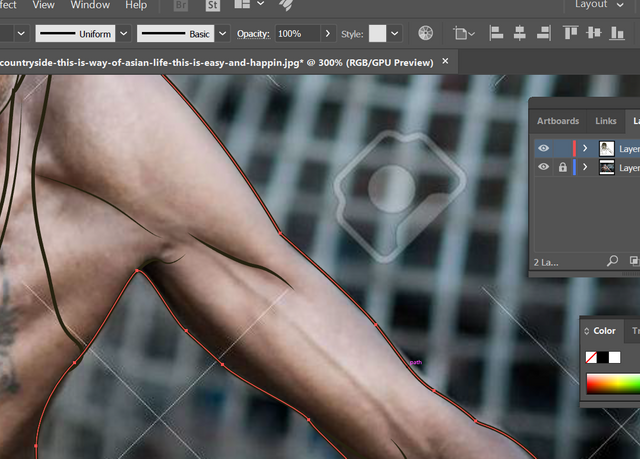 Tracing... Lots of details, wrinkles are killing me 😅😂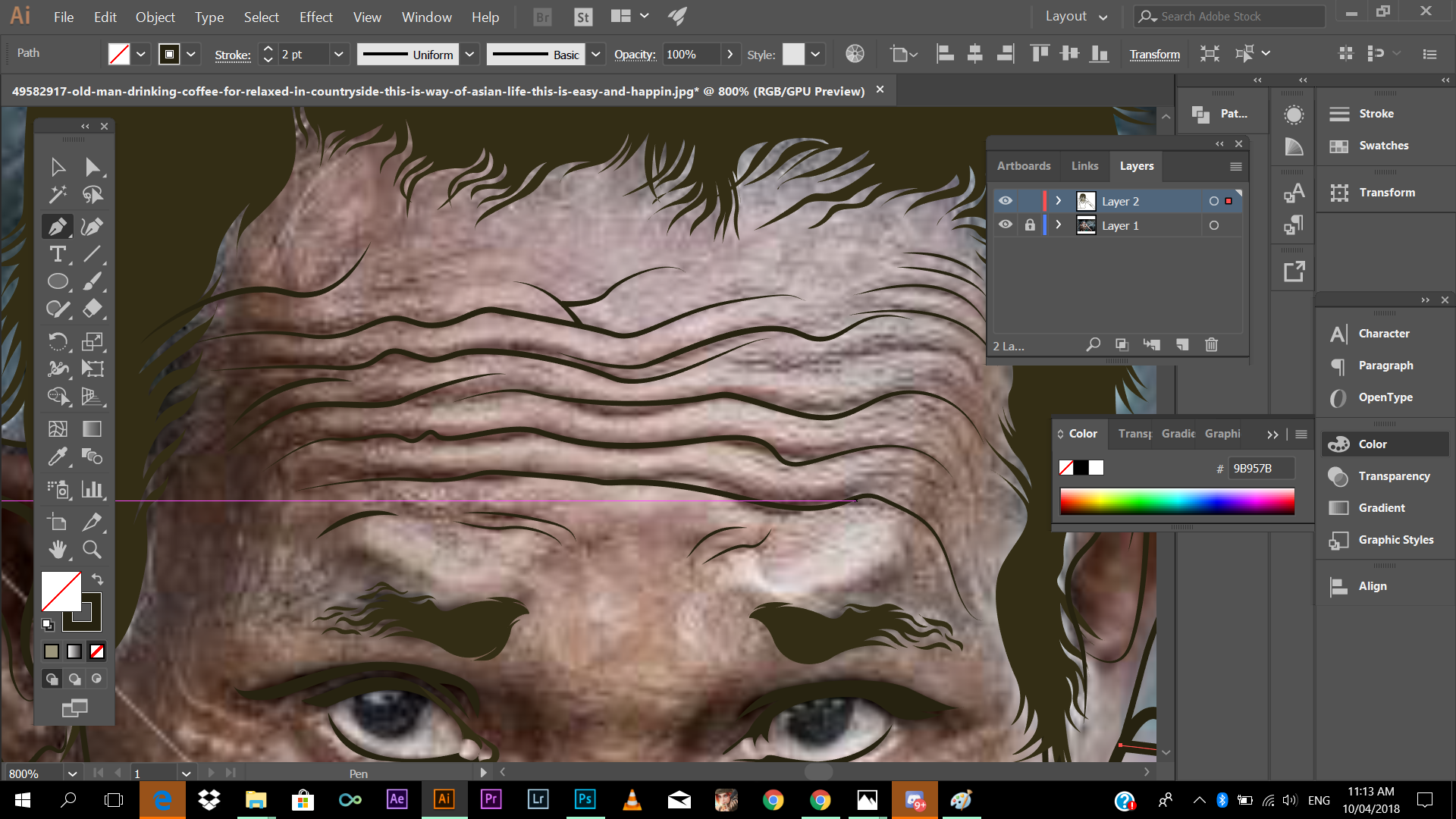 So, when I trace, I always hide the reference photo, to see my progress, (looking good) 😀

Then, make sure to create a separate layer for your base color (when start adding color) to avoid complications. Not gonna explain deep with that, just trust me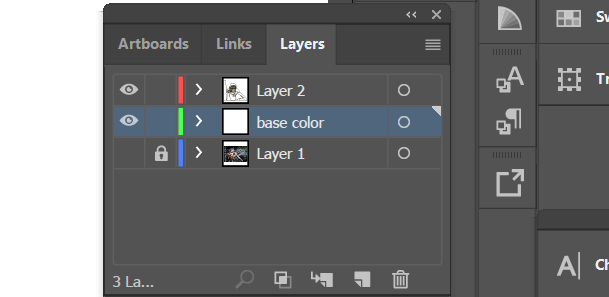 Moving on, adding shadows. I also Added a Shirt to grandpa, coz he's kinda looks too bad ass with his shirt off with his tattoo, I want him to look like more gentle and clam. So it's not easy to create a vector art, every detail, like shadows, you really need to work hard with, it all takes patience. And I strictly do not advise you, to just use a filter here in Illustrator or Photoshop, adjusting the curves and shadows or adding filter just to make your work looked like a vector, those are just tools for improving your work. If you used it like doing nothing, and you just use it and that's it, I tell you, you are not doing a vector, you're just cheating the system, don't be lazy work hard for it. (I'm not scolding you guys! 😂😄😂)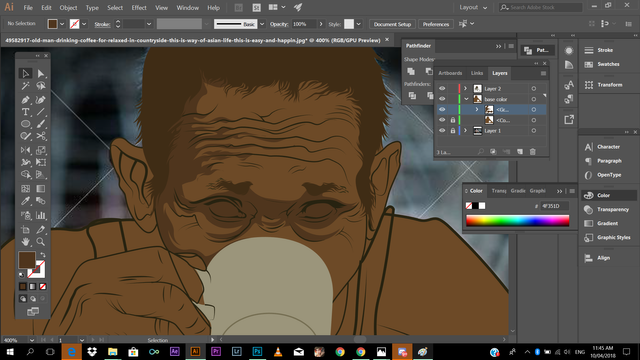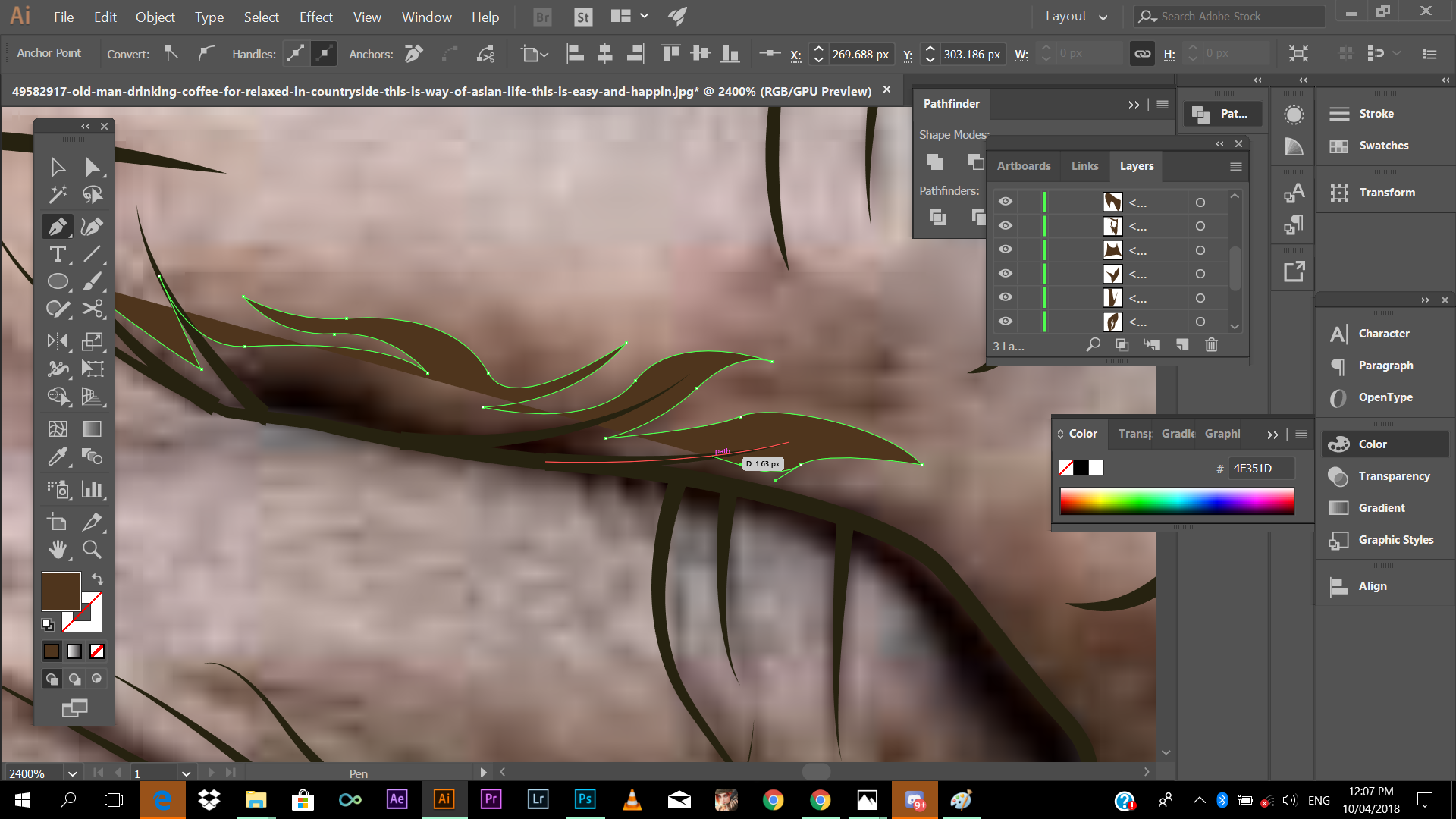 I'm using pentool, in adding colors to my work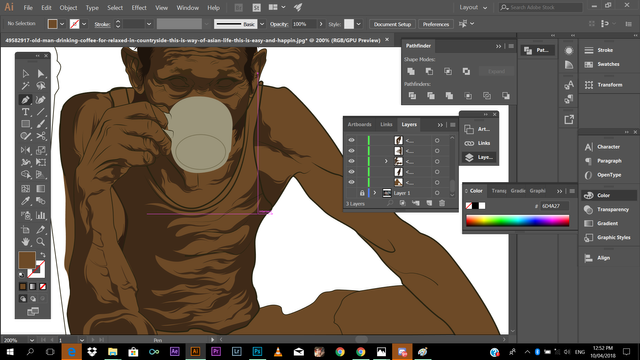 Try to be creative, try to explore and have a experiment with colors, if it sucks, don't worry there's almighty "CTRL+Z" anyway.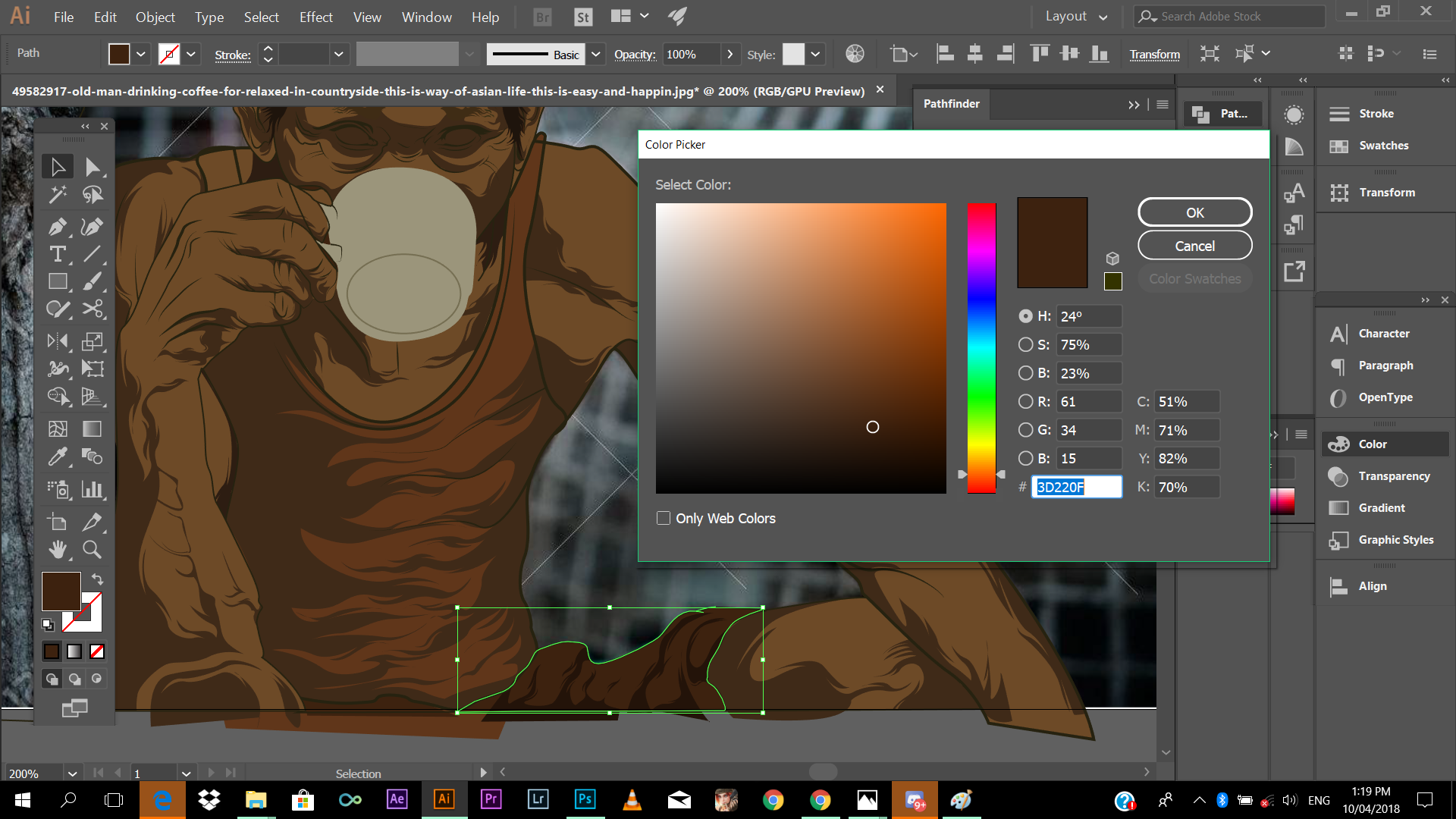 I always use fundamental colors present in creating illustration, MIDTONE, SHADOW, HIGHLIGHTS. Here's the thing you can add different values/shades of shadows if you want.
And you can also play with the shadow, you can create a unique flow of it. Check this out: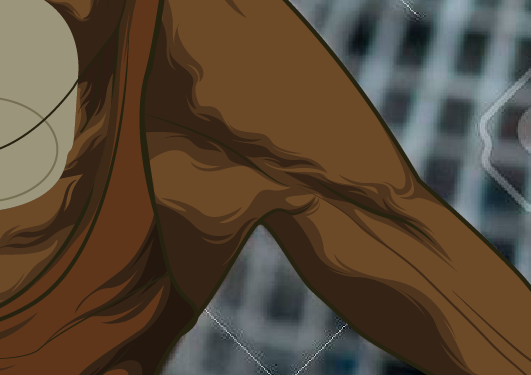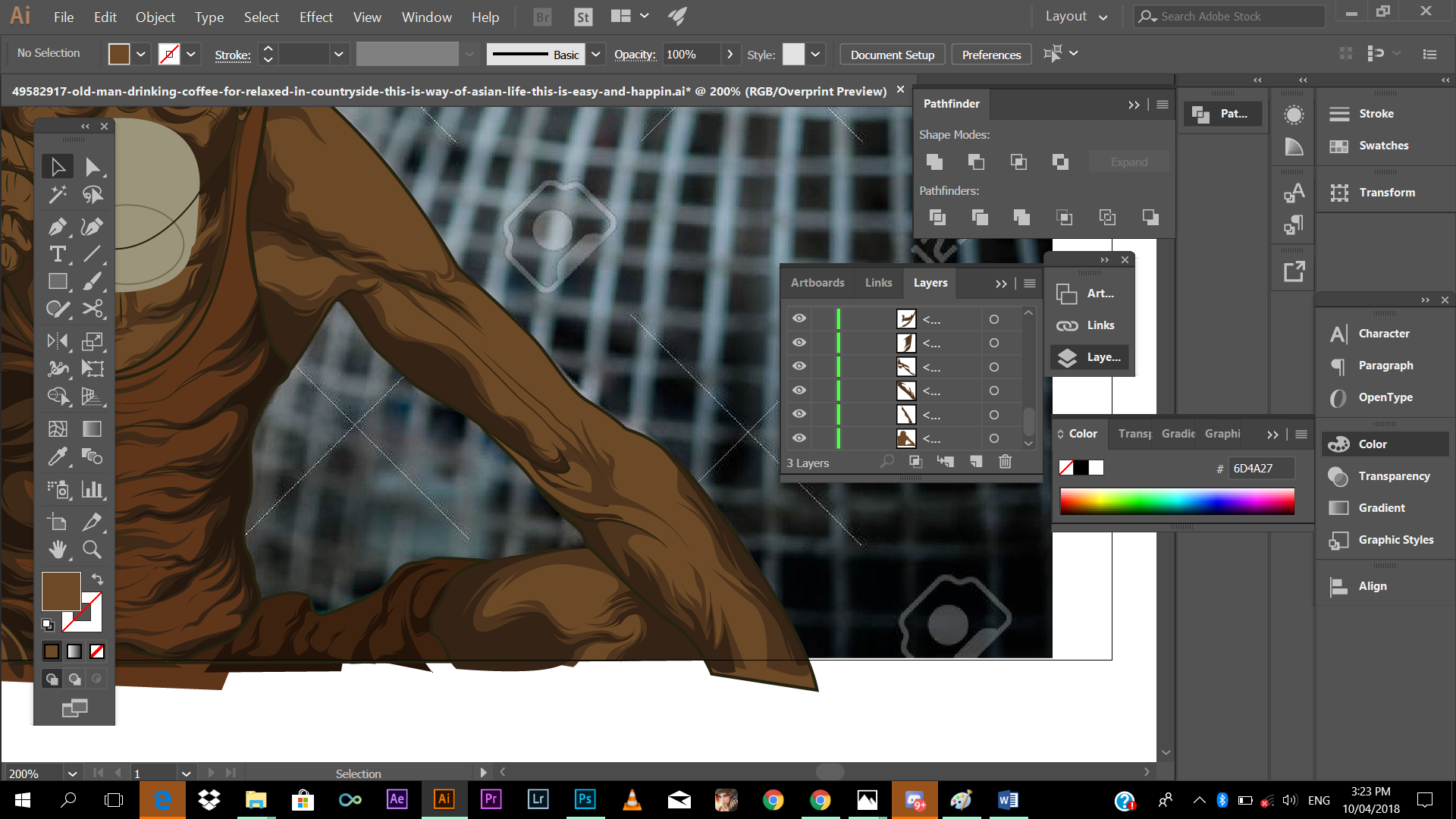 Next, working with the eyes, you can use shape, in creating eyes, and dont just make the "sclera" eyes white part, to remain white, you can add level of shadows to it.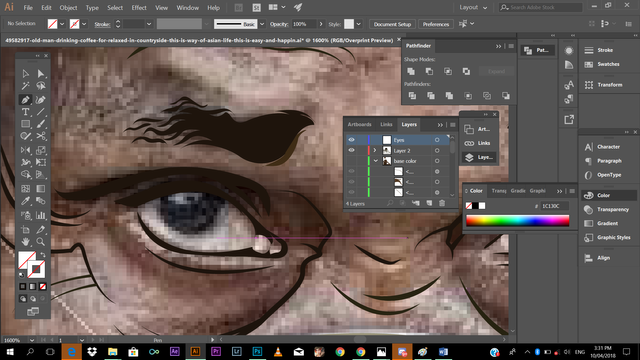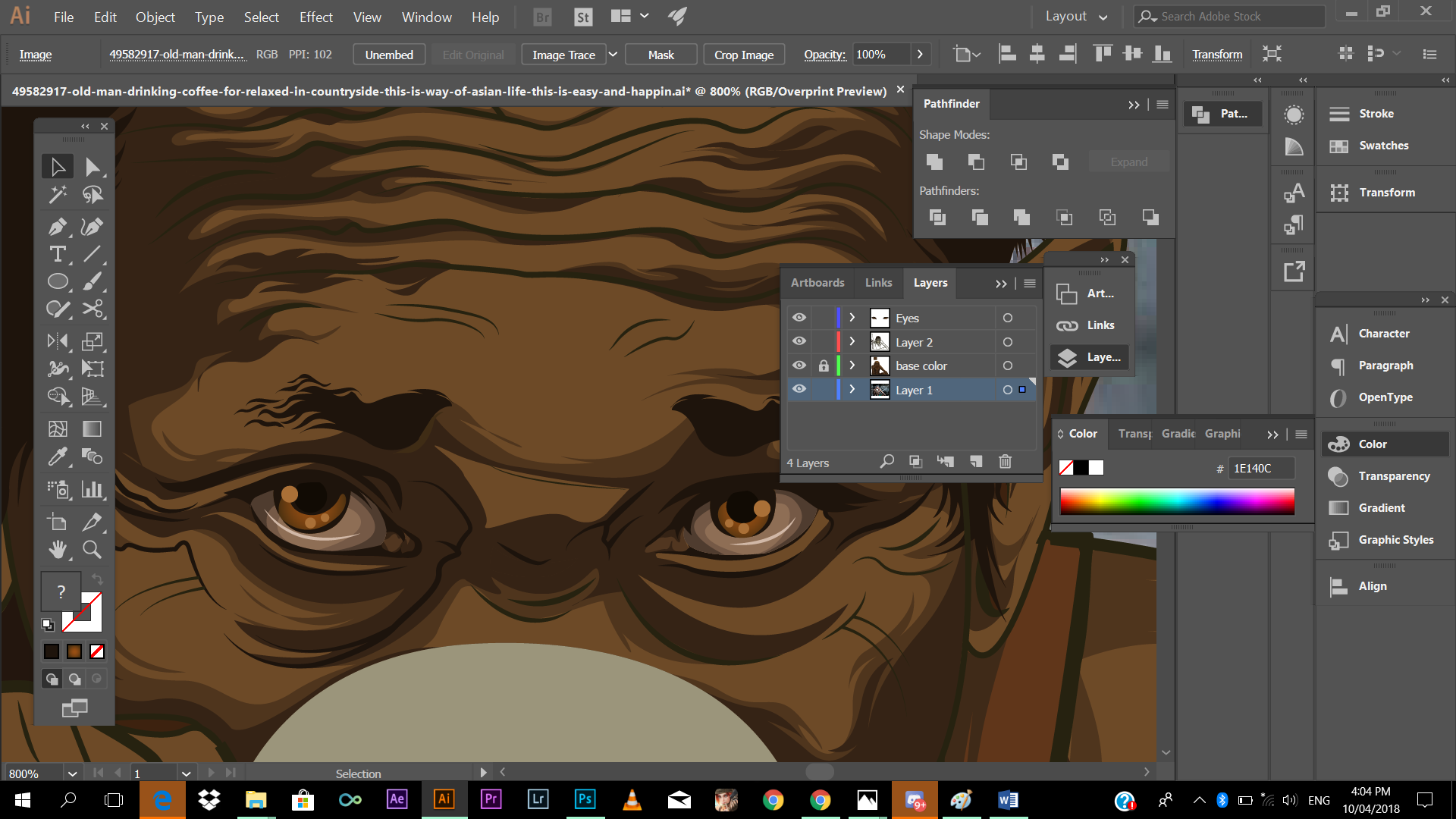 Looking good 🤗🤗🤗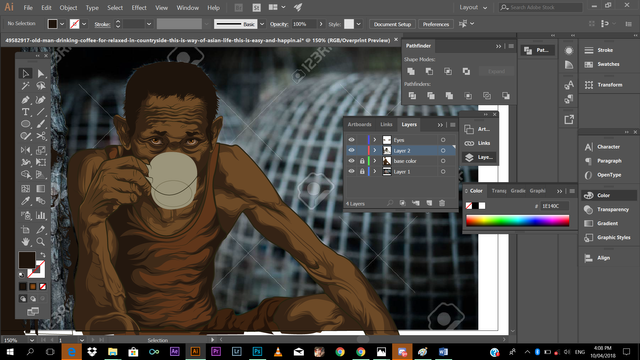 Then I start to work with the tree, adding elements to my work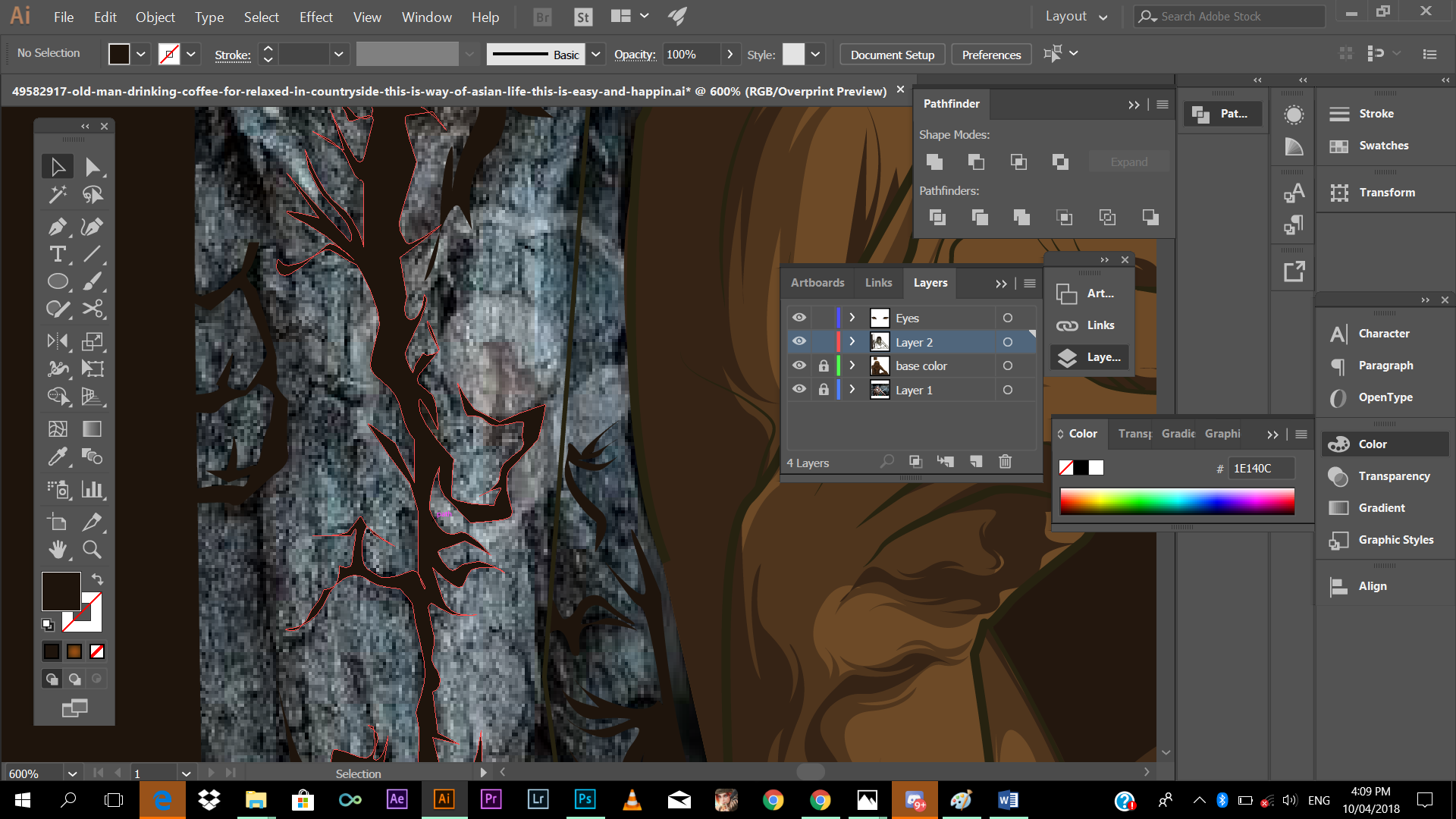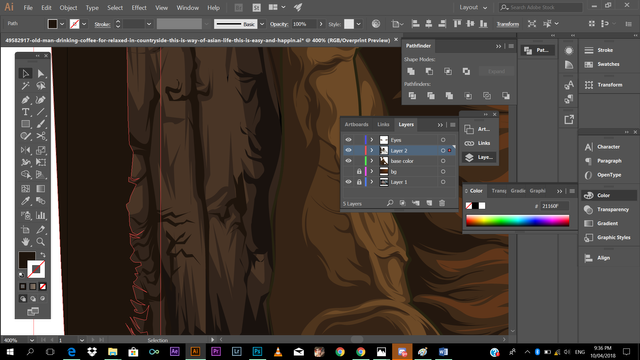 I've then decided to add falling leaves, I've search for a reference and found this stock footage, I then traced it with pen
tool, I don't if how long my mouse can take the agony, It's like I'm clicking it it, thousands a day 😂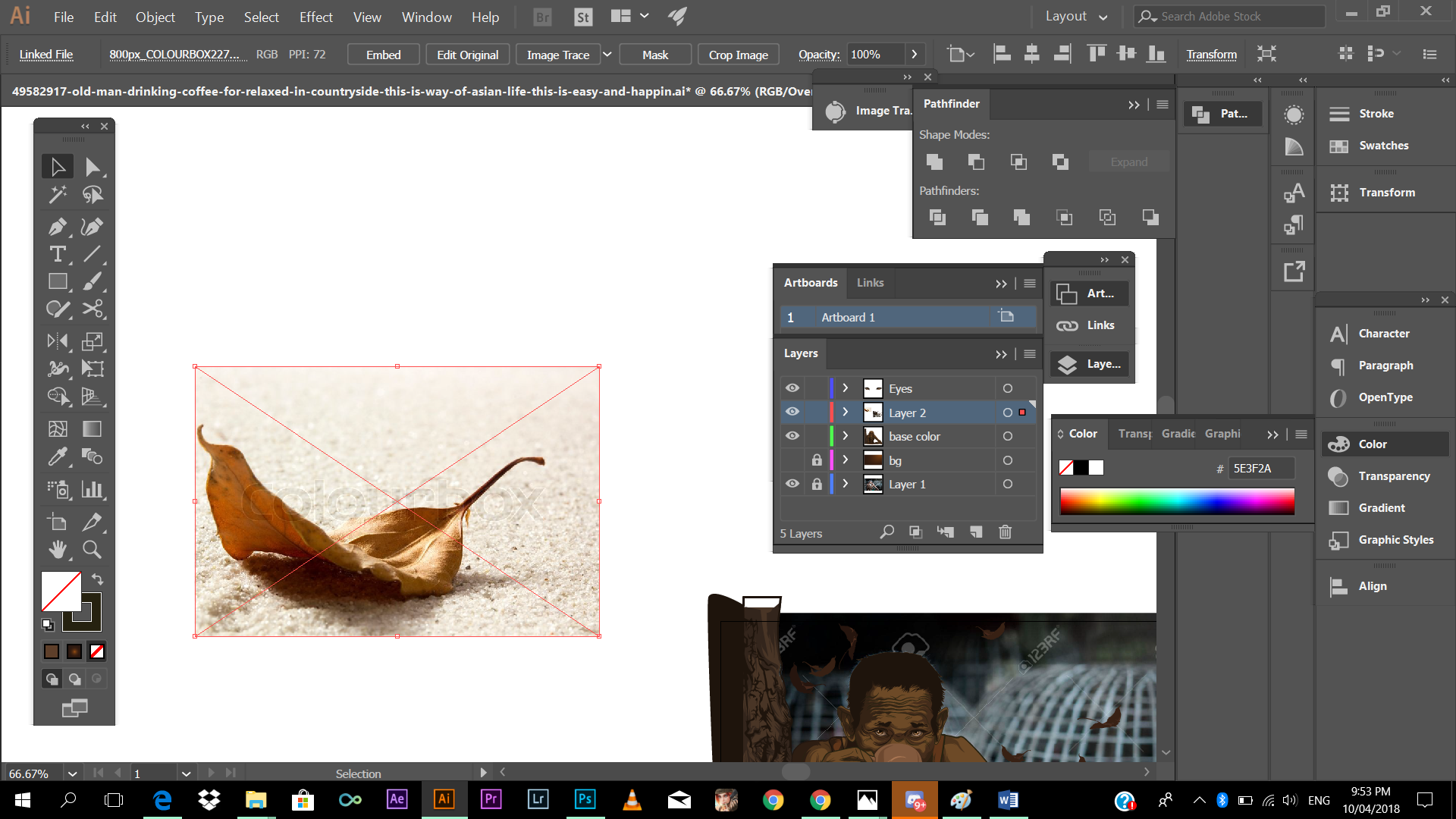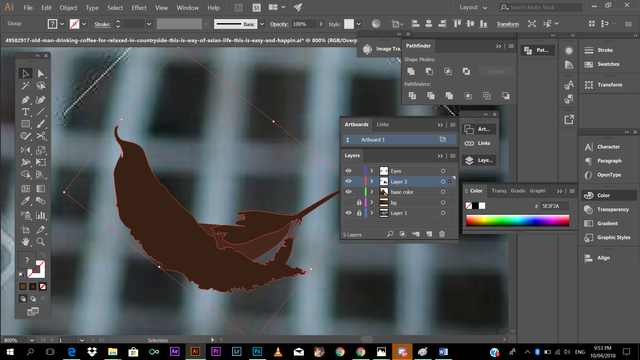 Here, I just duplicate the leaves and rotate and reflect it different to direction, for it to look like different form the other leaves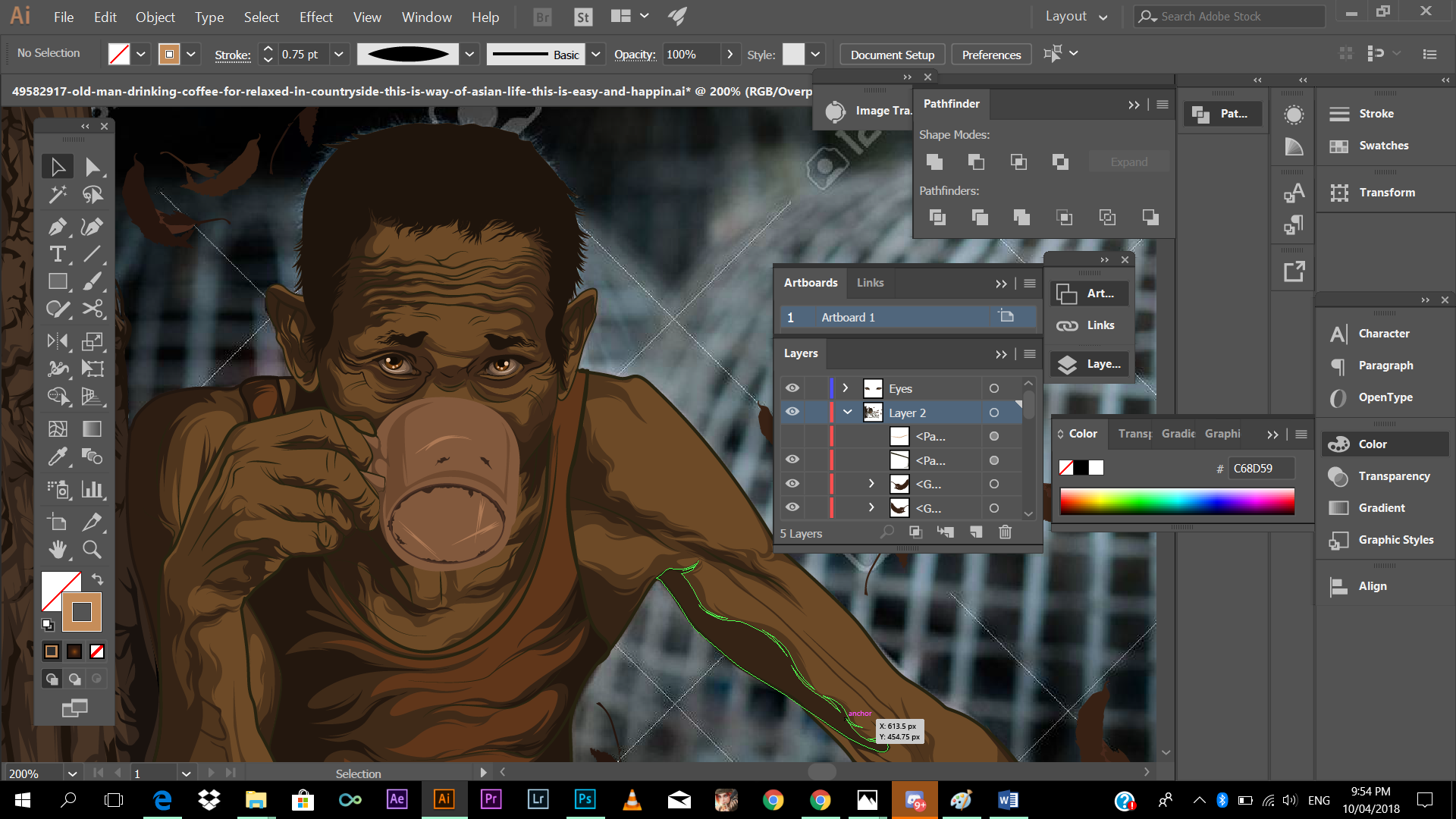 Next, I've made a gradient background, and I really love it! it gives so much effect and drama to my illustration, just click this icon right here: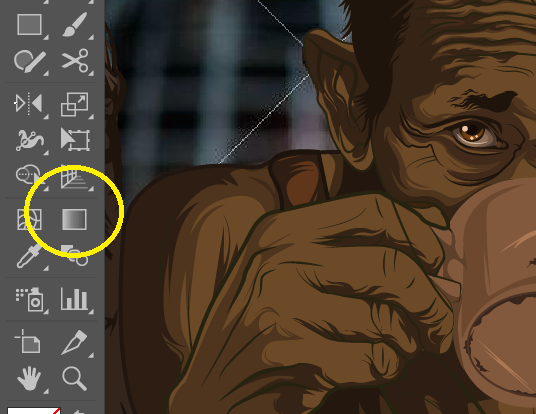 Almost done,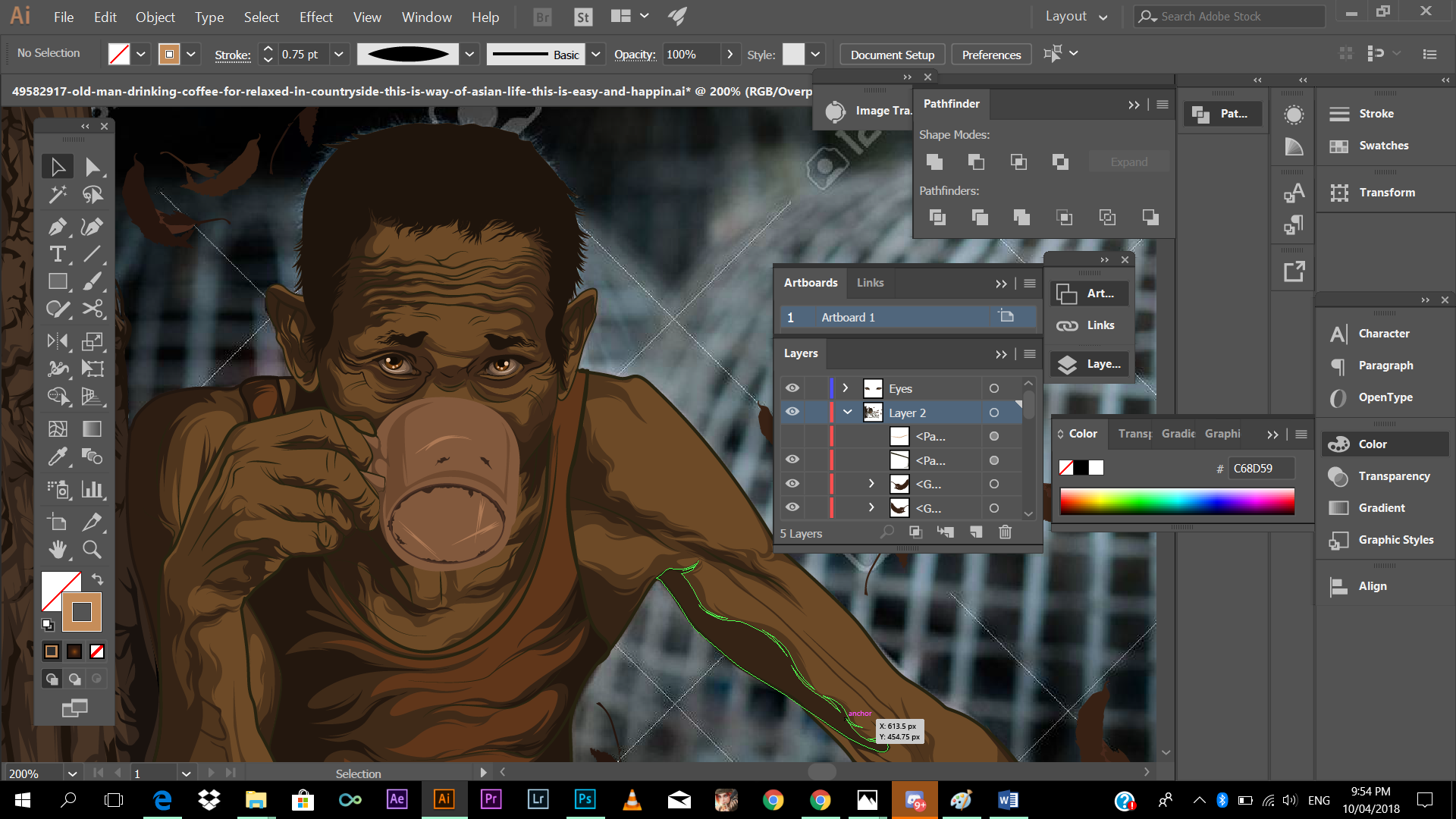 But, wait there's something missing! guess what? It's highlight, its important to add highlight to your work, because it's the one that makes it alive and make your work pop!
See the comparison for yourself!
(without highlight)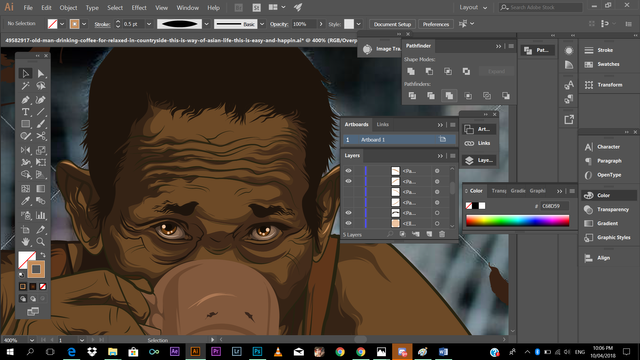 (with highlight)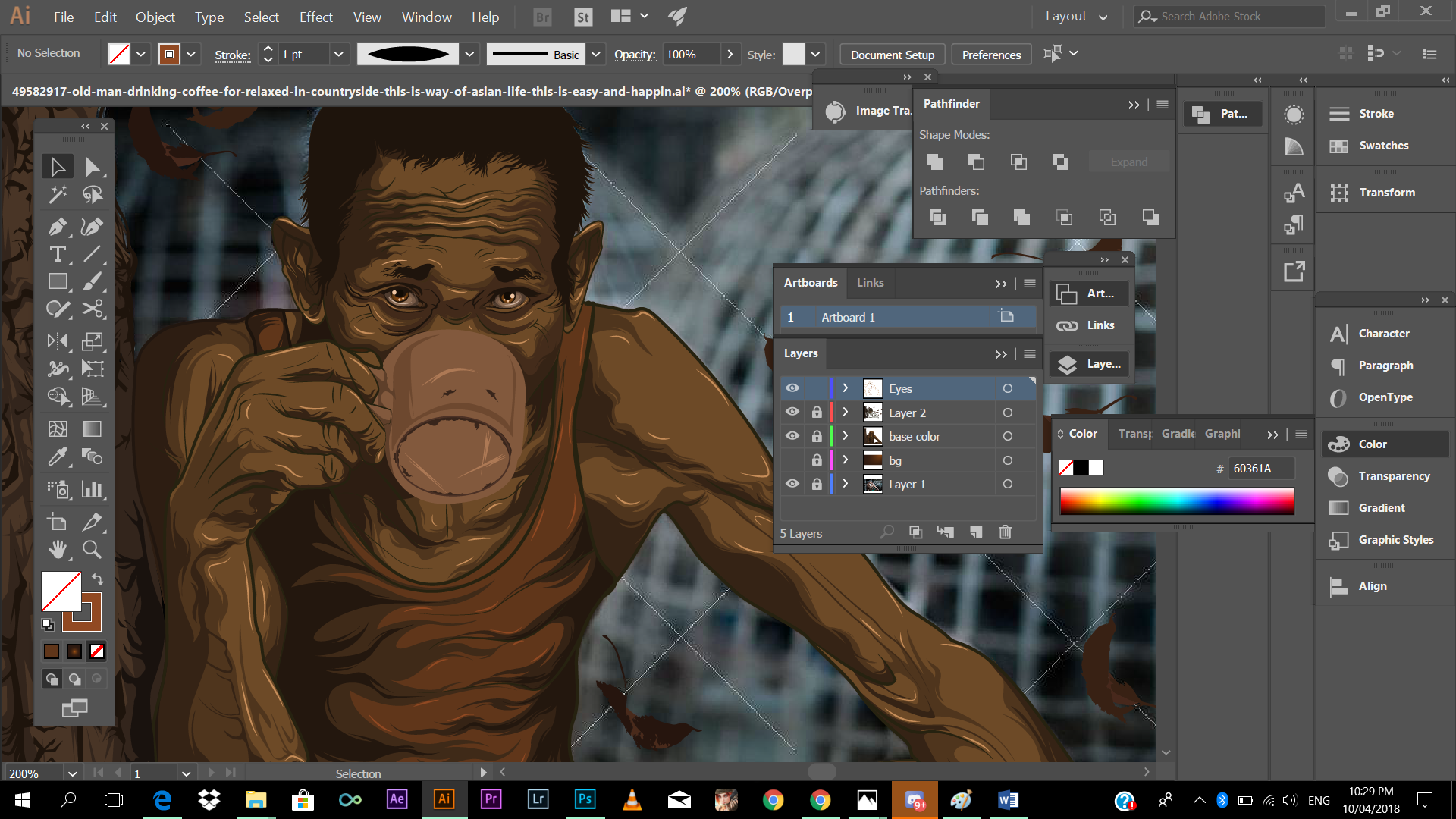 Looks awesome right?
Lastly, to make it perfect, a coffee is not a coffee when its not warm! (just my own opinion, don't want a debate 😂) So I added some smoke/fog/heat whatever you call it, to make my illustration complete.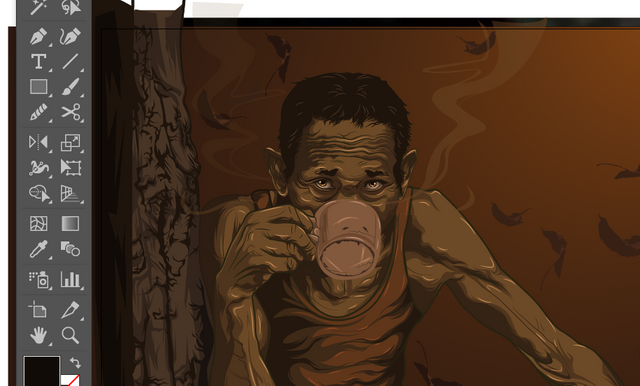 Cool right?
After 11 hrs of work, finally done, wooo, thank God.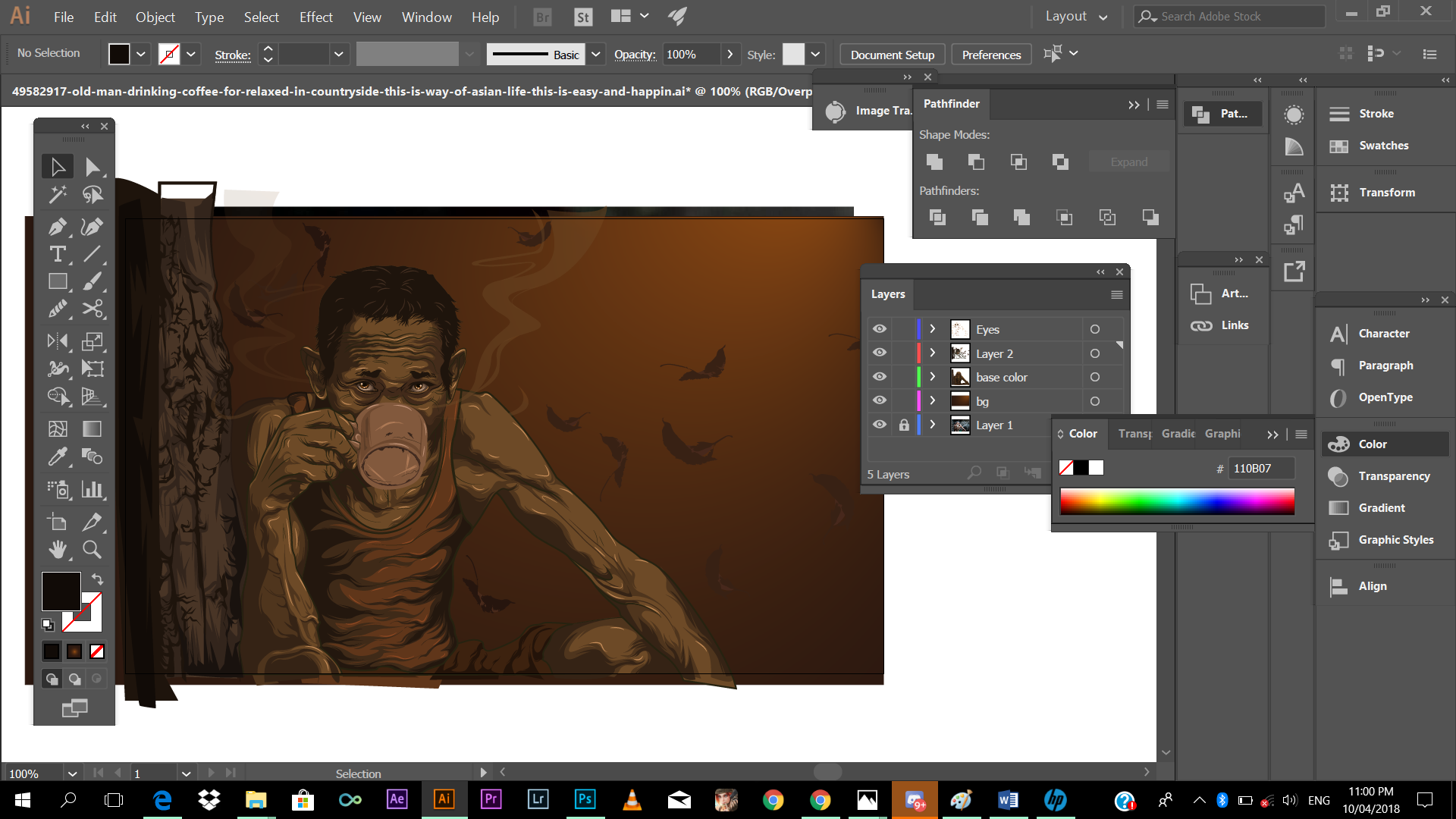 So that's the all the process, just continue to get in touch, maybe in my future work, I'll post a very much detailed process on how I'm illustrating my works.
Please kindly check this blog of mine, I would really appreciate it, it's about a advocacy protecting our animals:
https://steemit.com/artexplosion/@jeeuuzz/george-the-human-advocacy-entry-to-art-explosion-week-35-theme-circus-by-juliakponsford
thanks
Thanks for checking it out! Godbless you!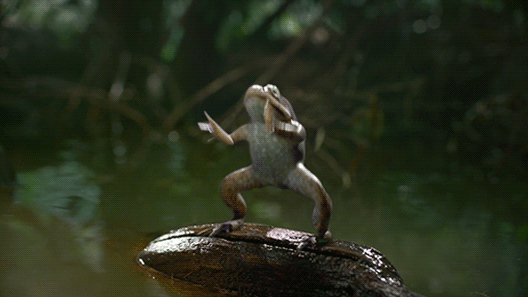 And check this awesome bloggers ✍💻🖱
@mikaelasinsuat4
@dandalion
@qyugmo
@ishanvirtue
@ediah
@jgonzalez2134
@mermaidvampire
@korinkrafting
@kothy
@looserwin
@kennik

Please do support
@slothicorn
@steemph
@stellabelle
@surpassinggoogle
@stateofthearts
@steemitachievers
@steemitfamilyph
@steemgigs
@artzone