SingularDTV ICO ends in 17 minutes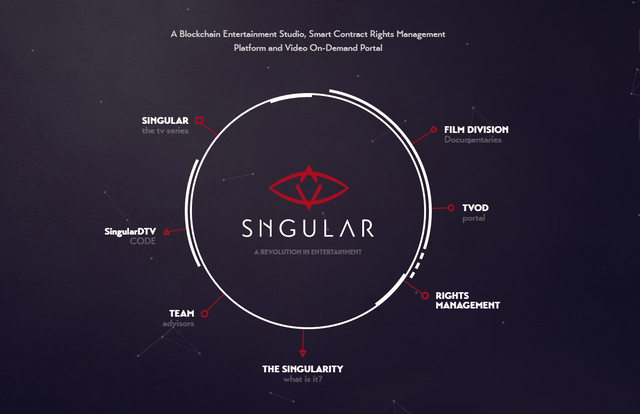 The SingularDTV ICO has ended. The Ethereum based project managed to raise $7.5 Million USD in Ether in an astoundingly brief 17 minute window.  According to the SingularDTV.com reddit account there were 145 people who had a chance to buy Singular tokens. Since the crowdsale ended, the Ethereum and crypto communities have become very vocal about how centralized the project is due to the limited number of participants. With the recent surge of Ethereum based flash sales, this does beg the question, "Should ICO's begin to set token limits for people who want to be included in the projects?" Just last week, First Blood, another ETH based project, raised $5.5 Million in a record breaking 10 seconds. SingularDTV did respond to redditor concerns, "This was a fear of ours. Unavoidable with a democratic token launch. First come first serve. We at first were going to attempt a staged launch but it was deemed exclusive and unfair. The positive aspect of exchanges is that they will distribute SNGLS to more people. Hopefully at a fair price. "                           
SingularDTV is an ambitious project looking to displace centralized mainstream media companies such as Netflix by allowing content creators to post content without taking inordinate fees from the artists. The project consists of several parts: 
1. "Singular" television series- A professionally produced sci-fi series currently in development and slated for release Summer 2017 
2. Documentary Film Division- This division will focus on creating non-technical films about blockchain technology, which will appeal to non-crypto initiated audiences. The first feature length documentary "Ethereum: The World Computer" will be released this December 16, 2016. 
3. S-DTV Code Smart Project- According to the SingularDTV summary overview, "The S-DTV CODE Smart Project combines a Centrally Organized leadership and governance component with that of a Distributed Entity enabling a tokenized ecosystem. Together, they form "The CODE" —a bridge between the centralized legacy world and the decentralized paradigm of Ethereum that is regulatory and tax compliant, as well as protects the token holders from potential liability." The code smart project consists of 1 billion SNGLS tokens; 500 million were distributed during the crowdsale. 
4. TVOD (Transaction Video On-Demand)- Still under construction, the TVOD portal is being built on the Ethereum blockchain and will use decentralized storage methods (IPFS possibly) to allow customers to consume original Sci-Fi and cybertech content. 
5. Rights Management Platform- This is the most important and revolutionary component of S-DTV in my opinion. The RMP will allow artists to protect their intellectual property and digital rights. Many companies have been trying to disrupt the legacy entertainment industry for years without success. Blockchain may finally be the technology that allows a much-needed overhaul of the entire centralized system that has been in place for the last 100 years. The platform will also allow for easy management of revenues and royalties for every step of the creativity process, including artists, writers, investors, distributors, crew, etc. 
The project includes a vetted team and advisors, several whom have been involved with Ethereum and Consensys for years. Bittrex ninja-launched trading just hours after the ICO ended. If you missed out on the ICO you can purchase SNGLS there at slight markup from where the ICO ended. ICO price was  1 SNGLS for 2470 satoshi and is currently trading near 3000 satoshi. More information on SingularDTV can be found here: 
https://singulardtv.com/resources/default/pdf/SingularDTV%20CODE_Summary%20Overview.pdf