Hey there, everyone! It's still Saturday where I am , so here's my addition to #silverpornsaturday!
Take a look at what I rummaged around and found for today's post.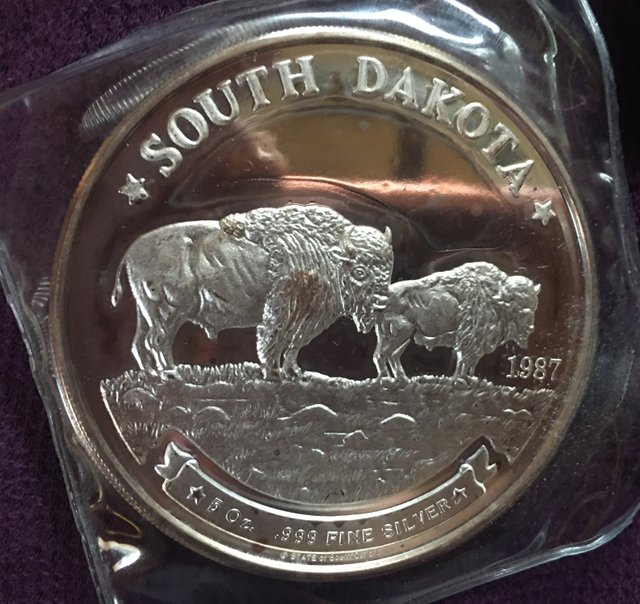 This is a 5 OZ .999 silver round referencing the state of South Dakota and the Buffalo. It's sealed in the pouch, or I would have taken it out for the picture.
The reverse side is very detailed, showing the farming/ranching aspect of the state.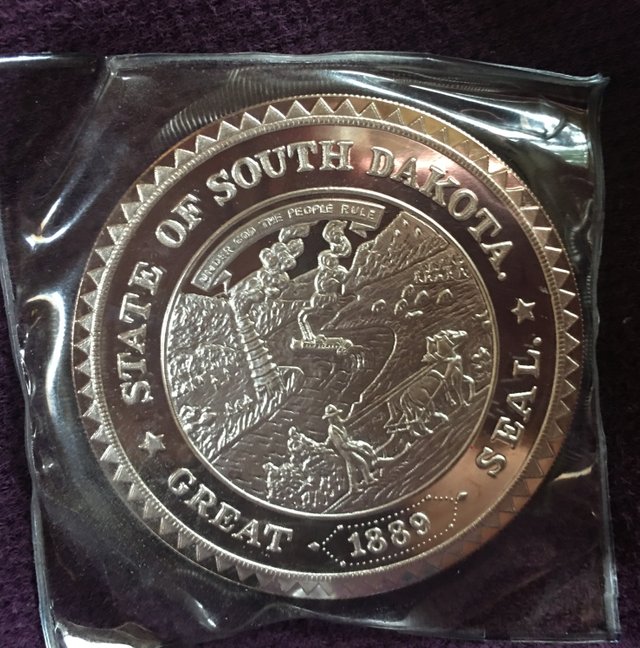 When my husband first got me to go into a coin shop, I wasn't really interested too much, but got caught up in the different faces of the coins/bullion. I began collecting based on the theme of the coin, and found I could not get enough of the buffalo. This is just one of many I've collected over the years with this theme. What can I say.........I like buffalos!
Thanks for stopping by and please leave comments below on what you think!
Have a wonderful evening😎