My Introduction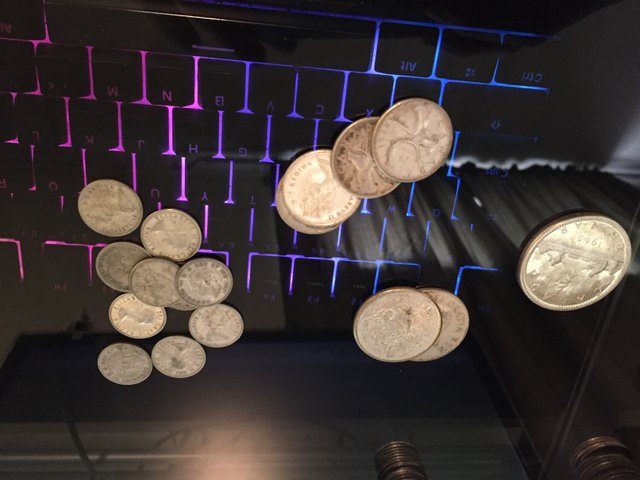 Hello all, thought I'd not bother with the run of the mill "hi my name is Bob" for a first post and instead share a short story.
I have been an avid saver and investor for decades. Back in my youth I remember walking to the corner store with a handful of pocket change and loading up with chocolate, soda, potato chips, and a big bag of
jubejubes. Back then my loot would cost around $2.
I get to marvel at my own kids today, heading off to the corner store to buy exactly as I had done some 40 years ago. Theres one big difference. They no longer bring a few quarters for their bounty.
Rather, they are packing 20 dollar bills... and spending all of it to get the same amount of goods as I had previously stated.
a 10x increase in the cost of goods from 1965 to 2019. Thats roughly 6% inflation, compounded yearly for 40 years.
The scariest part is that inflation is merely a codeword for "currency devaluation", and the trend is accelerating. Fast forward 40 more years and how much of that cash you stashed under your mattress
will you need to spend for a loaf of bread. At todays cost of around $3 for a loaf, then in 2059 you will have to fork out around $30. For a loaf. Of bread. And thats if inflation rates dont rise,
or the dollar itself doesnt collapse.
(spoiler alert... they are!!)
Funny thing about all this is, if i take that same $2 in 1960's quarters and calculate its silver melt value, my kids could have still paid that same $2. Precious metals have always kept pace with
inflation, and will continue to do so for some time.
We are fortunately living in a great time. More and more people continue to wake up to the injustices and horrors of our fiat based ponzi scheme monetary policy. Behind us we have precious metals,
forward is crypto. I know many a boomer who thinks crypto is a scam, and many a millenial saying the same about precious metals. Infact both are wrong, at least partially. I continue to stack BOTH
while exploring this platform and learning all that I can from you good people. Hopefully, I may also be able to share some of what I have learned to you all in return, and we can together propsper
in what will likely become the greatest wealth transfer in history!!
Cheers