Splishing - 50 word challenge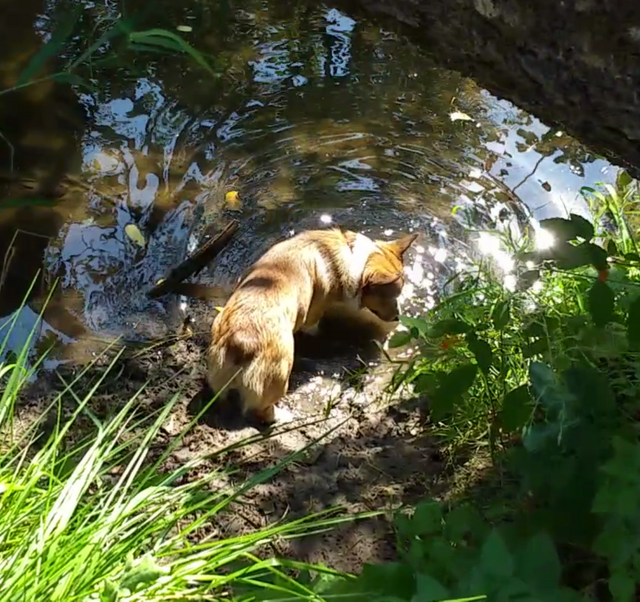 Soft! So splishy and movey and won't stay still. Tastes like puddles but more dirt. And like the bouncy things can't catch.
Is fun and cold and can dig endlessly. Changes color when digging but not for long. Gurgles and tickles and laughs.
Why only just finding out about water?
**
This week's #fiftywords was water, and it made me think of our dog Ben and how much fun he had the first time he actually got into a stream and played. This is not a photo from that time, but just this past hike.