Contest time " Share your capture by Ayasha"
"Write it on your heart that every day is the best day in the year."
-Ralph Waldo Emerson


Today i am going to enter/ participate in a contest by @ayasha , a photography contest , title "Share Your Captures" , an innovative idea to welcome 2019 , love it....If you want to know more about the contest here it is...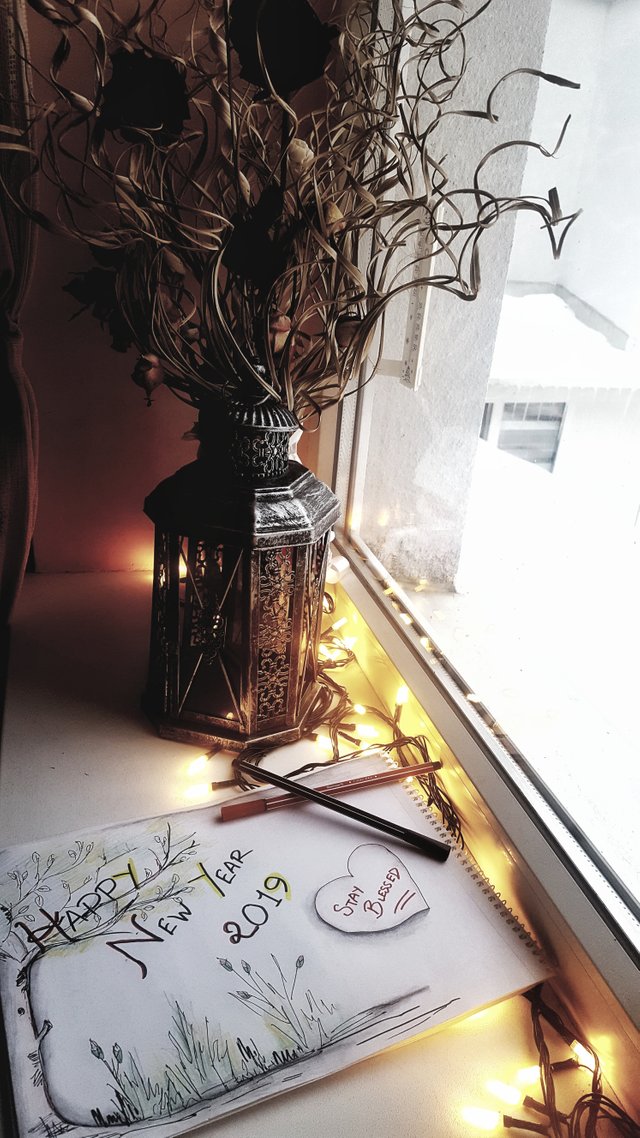 I don't know much about art still but i am learning. I know picture is messy but thought to participate. For new year, i slightly decorate a corner of my house , for bringing a cozy, comfort environment for myself, because it makes myself happy to decorate any corner of my house. I always love flowers and this time i dried them to make my corner more interesting. I recently bought this decorative traditional lantern which also can be used for putting candles...
This is my small happy corner which is decorated by me for 2019...
Happy New Year everyone... Stay Blessed...
I am @priyanarc..... An architect, a dreamer and a passionate writer who loves to write about life.I try to present my own perspective and experiences. Please leave your feedback and criticism because it's the only way i can know and reach your mind and thought easily...
Thank you so much....Thanks to @bdcommunity for always supporting me and helped me to grow ... Also i am thankful towards @welcomewagon for giving me the opportunity to develop myself and for generous support from all members...Thank you so much @nathanmars for delegation which is helping me to grow fast and communicating with others.
You can find me on Twitter
After all I believe in community power , interaction , connection and engagement....


"All pictures used are captured by the author."