The Challenge
https://steemit.com/sfeos/@ccommons.art/concept-art-contest-for-sfeos-game
"SFEOS is an open source game that offers a lot of opportunities for artists to contribute to its launch and be a part of from its early beginnings. Being such a big project, where a lot of art will be needed, I (@alexandravart) decided to start a weekly series of contests and challenges that will reward the contributing artists and allow them to gradually learn about the project.
The contests will be hosted on my art community based account @ccommons.art
This opens up to opportunities for growth through collaboration for all the contributors.
This initiative means to unite efforts and create an open team inviting people from different areas of expertise to take part and help each other to set up the foundation of this game having a stake in it from the start .
SFEOS is a promising project started by @chadrickm."
Eloh Projects Submission - "The Meritocracy"
Below is my submission to the contest. I chose to illustrate a concept for "The Meritocracy" SFEOS' AI delegated Space Faring Vessel.
Due to time restraints I was only able to create a profile of the ship but if the design is chosen then I will move on to a full turnaround.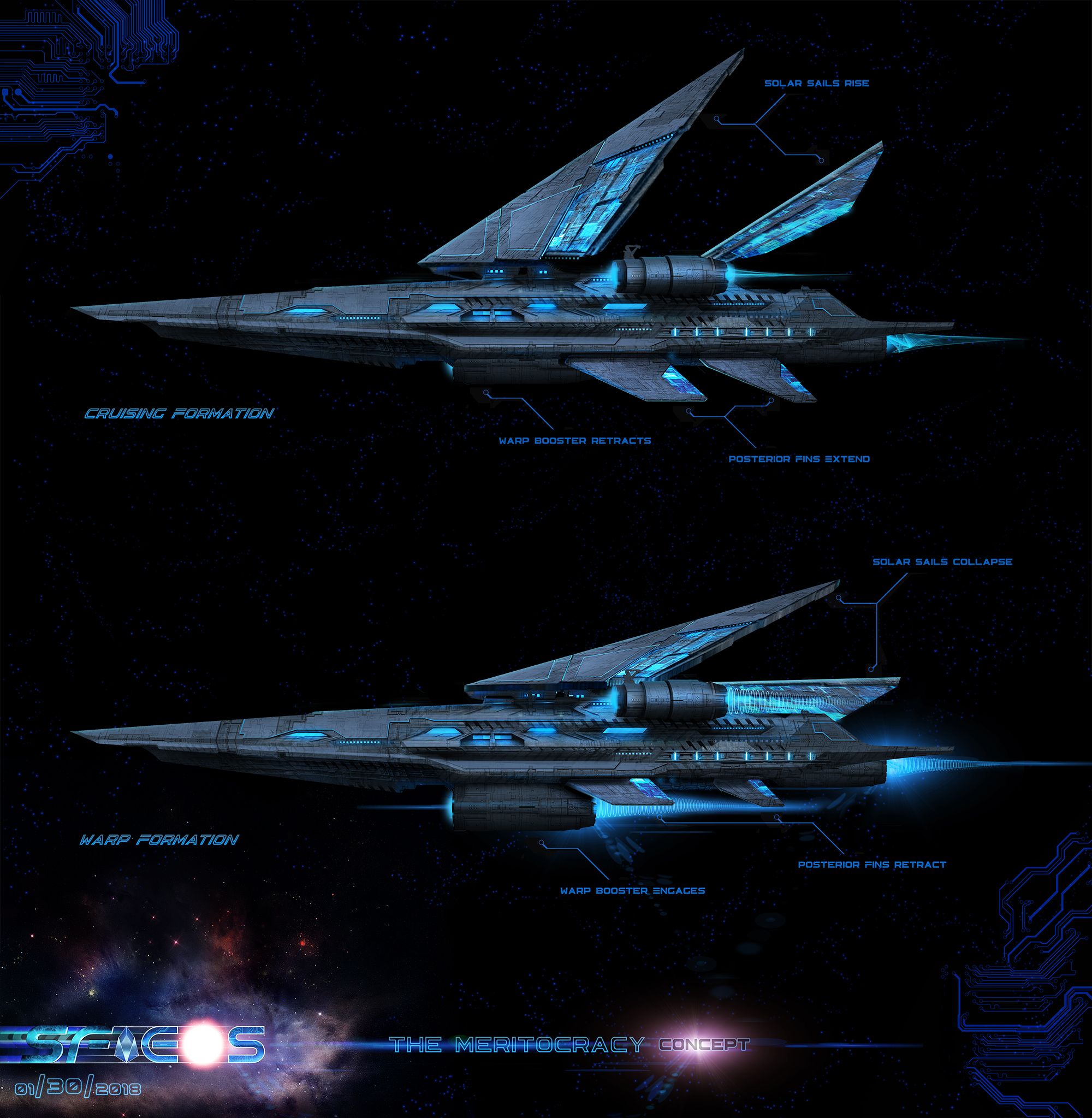 This work is licensed under a Creative Commons Attribution 4.0 International License.
That means: you can copy, share, print, edit, re-interpret, remix and use freely even for commercial purposes

Check out more about @sfeos
https://steemit.com/sfeos/@alexandravart/sfeos-game-art-contest-missions-news
https://steemit.com/sfeos/@chadrickm/why-i-m-building-sfeos-and-a-bonus-sfeos-lore-post-linked
https://steemit.com/sfeos/@sfeos/sfeos-game-design-part-5-the-game-canvas-a-web-scroller-game
Thank you for your time. I hope you enjoy. If you have anything to contribute to this project you should consider joining the SFEOS Discord channel https://discord.gg/9Tc9w3
Kind Regards,
Sean