The advice of sexologists to those who have trouble reaching orgasm
SEXUALITY - Sexologists often face the questions of women frustrated by their difficulty in reaching orgasm . Obviously, a good sexual relationship is not only based on orgasm but this abandonment makes it really more pleasant.
Many women have no problem reaching orgasm when they masturbate but things get tough when they make love with a partner. If you feel concerned, know that you are far from alone.
---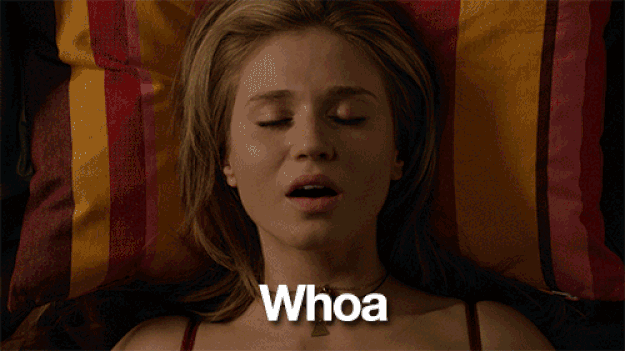 ---
A 2015 survey by Cosmopolitan magazine of 2,300 women ages 18 to 40 shows that only 57% often or consistently have an orgasm when they have sex. A smaller group of women - about 5 to 10%, according to Elizabeth A. Lloyd's The Case of the Female Orgasm - have never had an orgasm, alone or with anyone.
Ladies, rest assured, there is no reason to despair. We contacted three sexologists and compiled their tips and suggestions to help you climb to 7th heaven.
---
First, why do not some women manage to orgasm during intercourse?
---
The reasons can be physical, psychic or emotional, according to sexologist Ian Kerner , author of Elle first ... A short guide for men to please women .
"This can come from a lack of foreplay, too much emphasis on the report itself without adequate clitoral stimulation, a lack of psychogenic or physiological excitement, or a problem within the couple such as lack of attraction, bad communication or anger, "he says.
It is also important to consider psychological factors such as depression, anxiety disorders, trauma, or body-related problems, all of which can interfere with their ability to reach orgasm.
---
Some women also fail to have an orgasm while masturbating.
---
For sexologists, a lot of potential factors come into play. Some women may simply not know the kind of stimulation - physical or otherwise - they need to enjoy, according to Celeste Hirschman , co-author of Making Love Real: The Intelligent Couple's Guide to Lasting Intimacy and Passion with Danielle Harel, her partner.
"They may try to masturbate without knowing how to go about it, get tired and give up," she says. "We explain to them that they may have to make pelvic movements, contract the muscles of the vagina or tighten their legs to reach orgasm."
"Maybe you have to work on fantasy, immerse yourself in erotic literature, or watch a porn, which not only makes you horny but also avoids putting pressure on you."
And if all that does not work? The difficulty in reaching orgasm may be related to the side effects of medical treatment, gynecological problems or erotic conflict related to what excites you (in other words, a taboo element of your sexual identity).
---
So what are the recommendations of sexologists to patients who encounter these difficulties? Below, seven expert tips.
---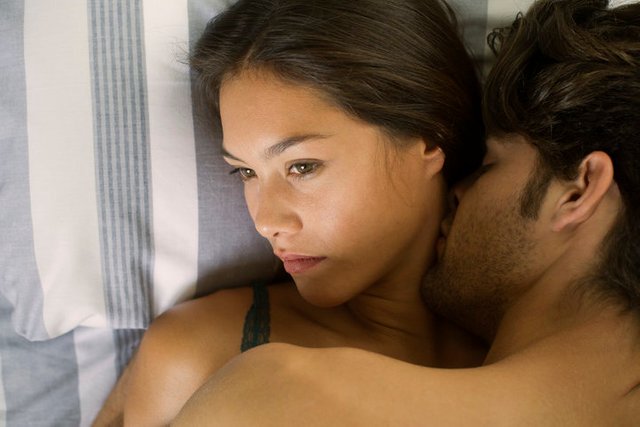 ---
Place to clit.
---
Cosmo's 2015 survey found that 38% of women who did not have an orgasm during sex thought it was due to a lack of clitoral stimulation .
"Both women and men should understand that in this area the clitoris is quite central and that most sexual positions do not stimulate it enough, in terms of continuity and intensity, to reach orgasm", he added. "Concentrate on what's going on outside the report itself ."
Consider using a sex toy , your hand or your partner's hand to stimulate the clitoris during foreplay, the report itself or other sexual activities that do not involve penetration.
The beauty lies in the rise.
"We would like to make people understand that female excitement usually comes from a slow rise that combines psychic excitement and bodily stimulation," says Celeste Hirschman. "Touching the clitoris too early can diminish a woman's excitement and lead to difficulty reaching orgasm, provocation and the creation of sexual tension make this orgasm easier to achieve and more intense."
---
Consider consulting a sex therapist - with your partner, if you have one, or alone - to learn more about you.
Sexologist Sari Cooper , host of the Sex Esteem web series , told us that she is asking her patients who are struggling to reach orgasm to tell her about their lives in detail, so they know the extent of their knowledge and of their experience in terms of sexuality.
"We want to identify the aspects of their sexuality that are most pleasing to them and focus on them in their relationship with their partner or during masturbation," she explains. "We also teach them exercises to calm down if they feel uneasy, downsize or disrespect their bodies, all of which can interfere with erotic and sexual arousal."
She also recommends that her patients view educational masturbation videos to learn different techniques and see what works for them.
---
The road can be long and it does not matter.
"Learning to have an orgasm is like learning to play an instrument, remembering a choreography or mastering a yoga position," she continues. "It takes patience, practice, slow breathing and putting one's perfectionism aside, after all, it's the journey and not the destination that matters, and that should allow your own pleasure to emerge."
Do not underestimate the importance of psychological arousal.
"When a person struggles to reach orgasm, it is often linked to an inhibiting factor: anxiety, despair, thinking too much about this orgasm," continues Ian Kerner. "Like fantasy, psychological stimulation increases arousal and distracts attention from inhibitory factors, people rely too much on physiological arousal to reach orgasm and do not pay enough attention to psychological arousal. ."
Remember: the orgasm is there to give you pleasure, not to satisfy the ego of your partner.
"If the pressure around reaching orgasm is related to your partner's feeling of inadequacy, frustration, or worse, anger, the work done in therapy will have to focus on the relationship", explains Sari Cooper.
Forget your expectations and let yourself go.
"It's important to get rid of your expectations about the effect that an orgasm should have on you, what it should look like and how long it will last," she says. "Too many movies show women screaming with ecstasy during vaginal penetration, without any clitoral stimulation.If you keep thinking about it, your body and mind are not in phase or relaxed. what I have called 'sex esteem' (play on 'self esteem') are indeed the confidence and the calm needed to know your intimacy better."