Seven Day Black and White Challenge - Day 4: Cuddly Cats
Hello Steemit friends! I am at my 4th day of doing the 7 day B&W Challenge, it has been a wonderful experience so far. For this day, in relation to my Musings #11 post, I am also posting a cat photo! I have taken this photo fairly recently (yesterday), as I got the chance to sneak up and get the chance to take a shot of them while they're sleeping. As you might have guessed based on my last post.. Yep. They're my mom's cat babies.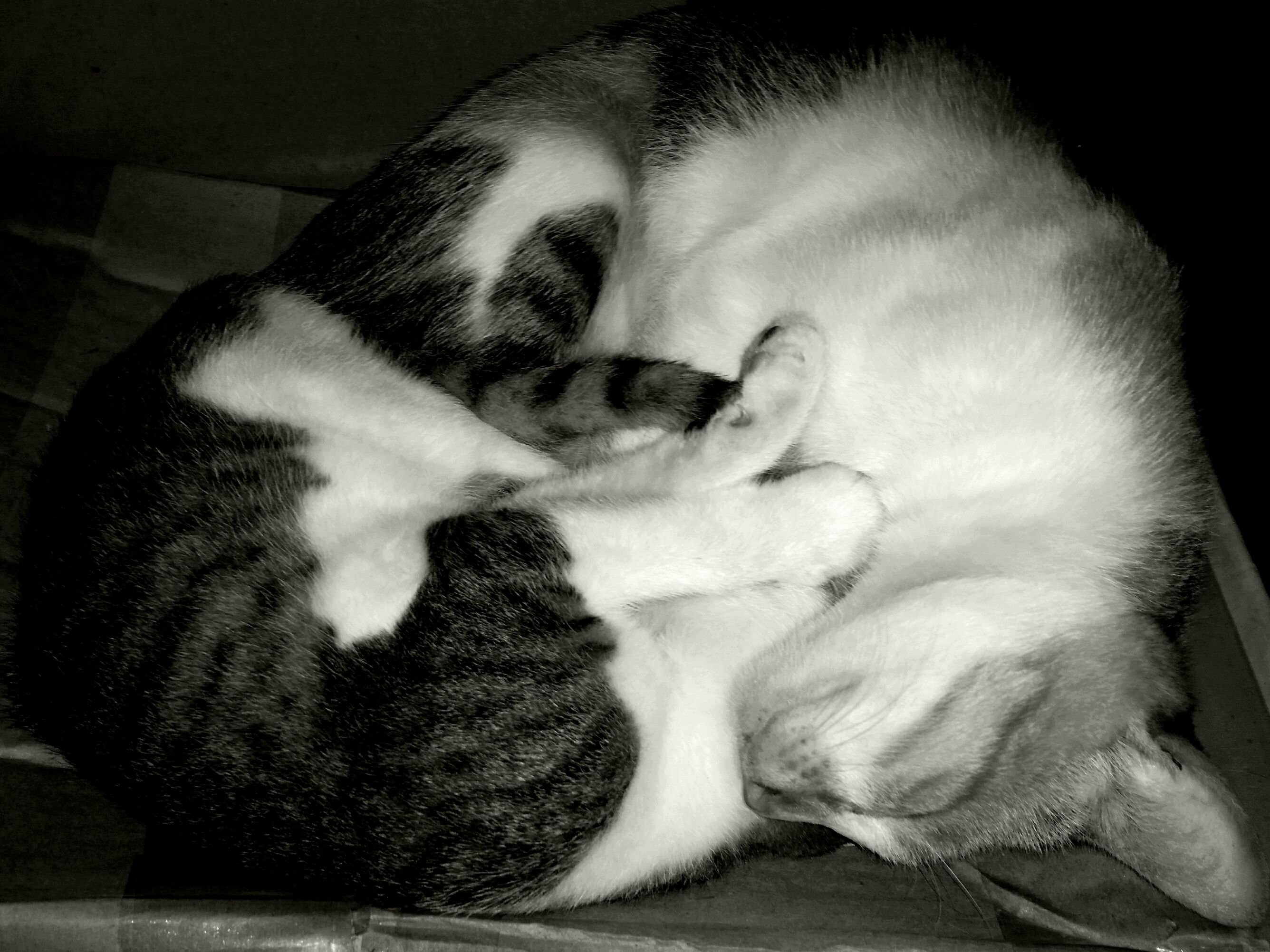 Want to join this photo challenge too? Here are the rules (though I ignore several of them, sorry 😛):
7 black & white images that represent an aspect of your life.
Present one image every day for 7 days.
No people.
No explanation.
Nominate someone every day. Although anyone can join in.
Use the tag #sevendaybnwchallenge as one of your five tags.
PS. Celebrate with me and join my cat photo contest too! It would only run for this week.😉
---


Thank you for visiting! 😇