This Saturday I thought I would do another post with all of my photos in sepia!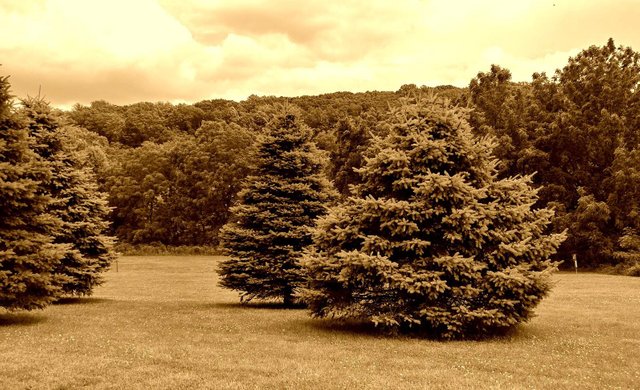 All of my photos were taken at Cromwell Valley Park which is located at 2175 Cromwell Bridge Road in Parkville, Maryland. Parkville is also part of Baltimore County, Maryland. The park is open 7 days a week from sunrise to sunset and there are two entrances to the park. We always enter at the second (East) entrance aka the Willow Grove Farm entrance.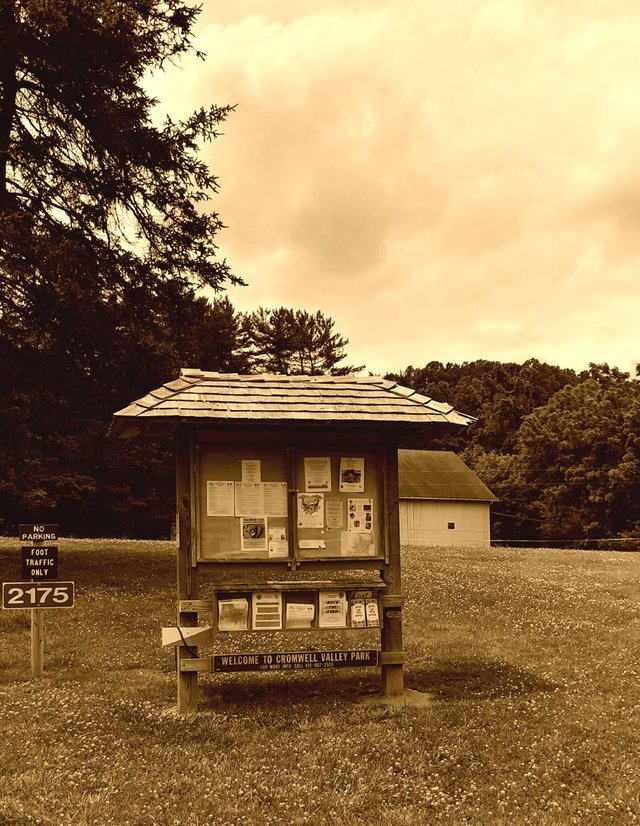 I pulled my photos from three separate visits and during different seasons. On my recent visit the milkweed was in bloom. It was the first time that I've been there when it was in bloom and I'm glad I got to see it. Milkweed is also really good for butterflies, especially Monarch butterflies.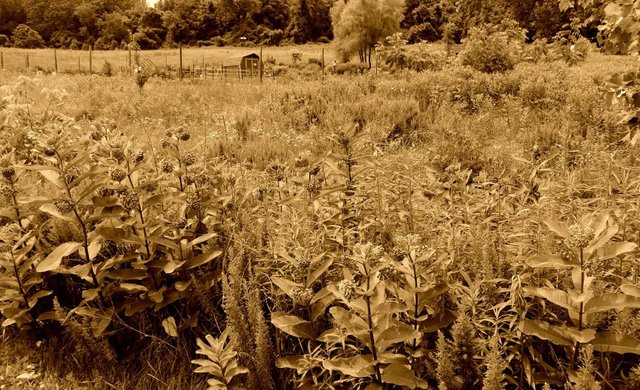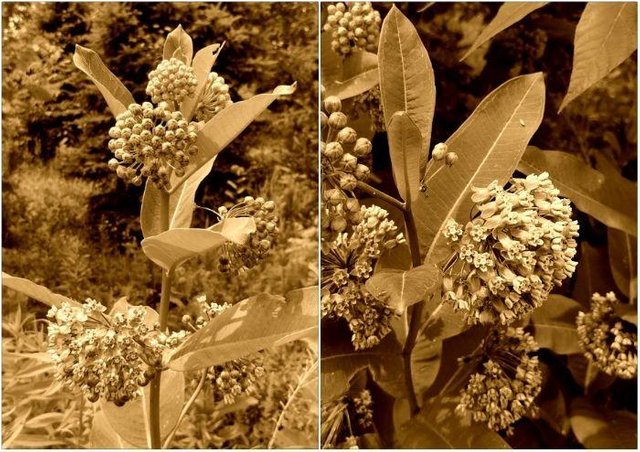 There were a lot of other plants and flowers in bloom as well.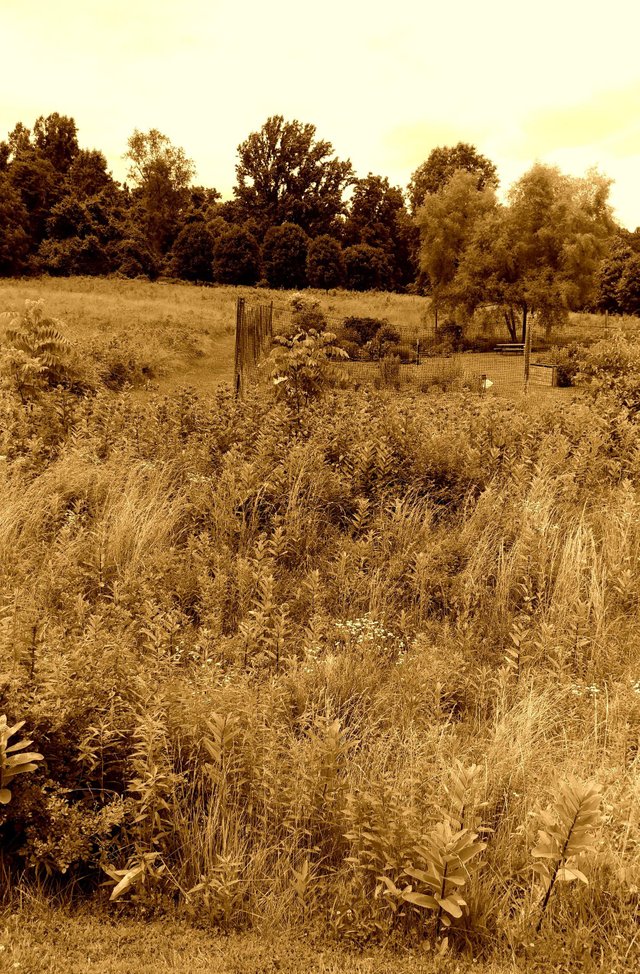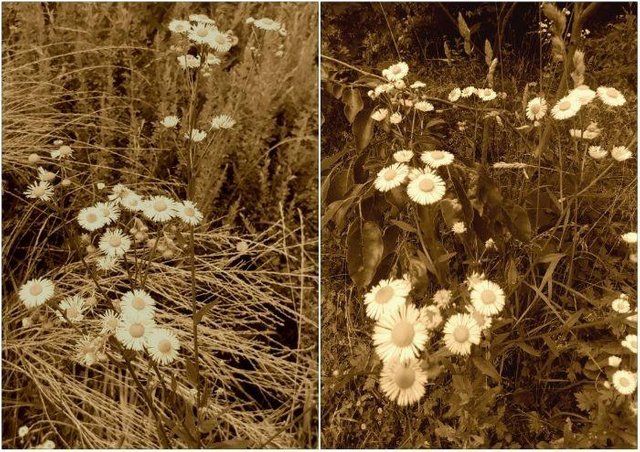 There are several trails and paths inside the park. Most (not all) of my photos are from the Minebank Run Trail, the Eck Path and the Birder's Path. This is one of the old barns that is in the park.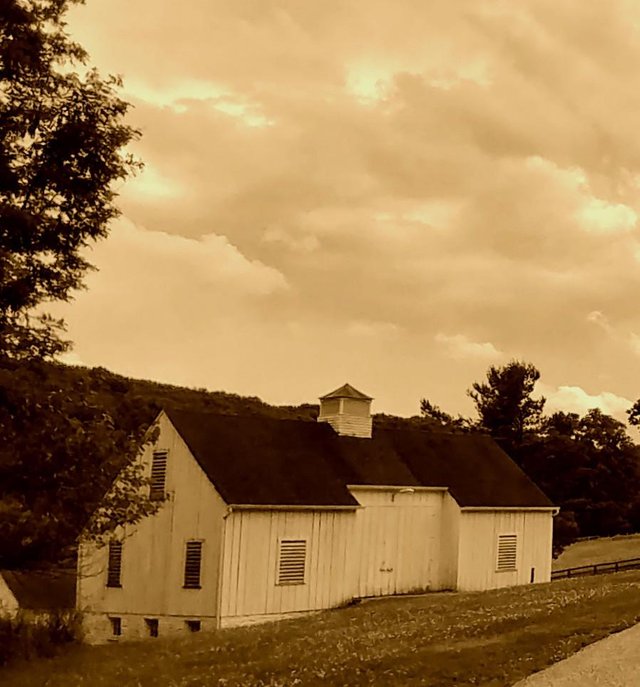 This old bell and bird feeders are in a garden next to the Sherwood House.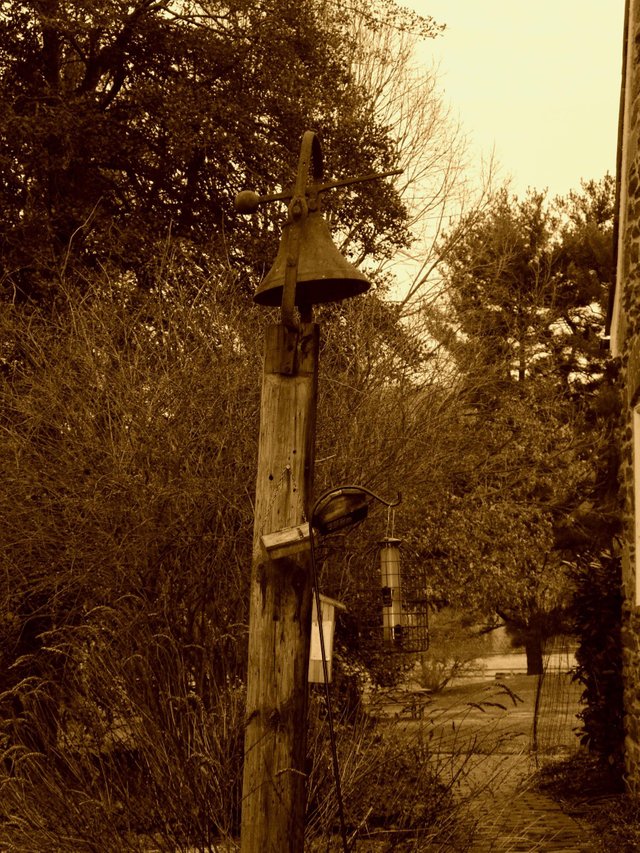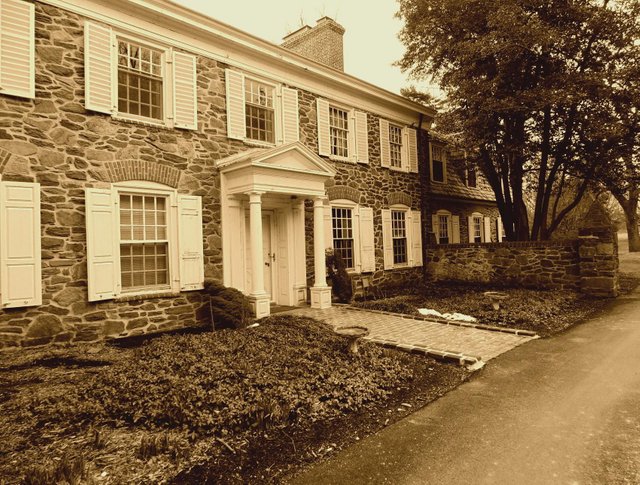 Just across from the Sherwood House is another garden and a small stone tool shed.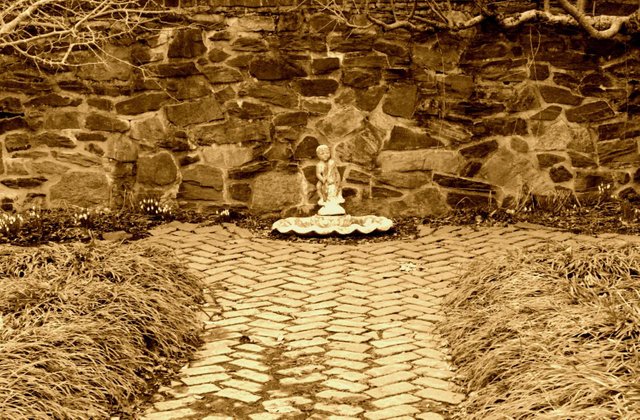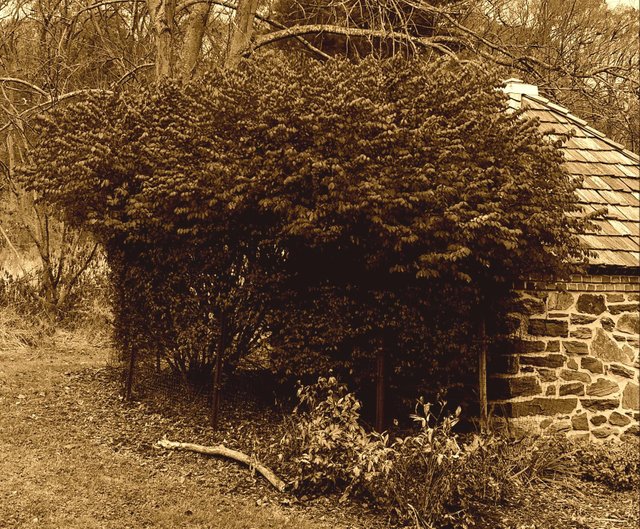 This is a collage that shows a little bridge along the trail. Different views and different seasons.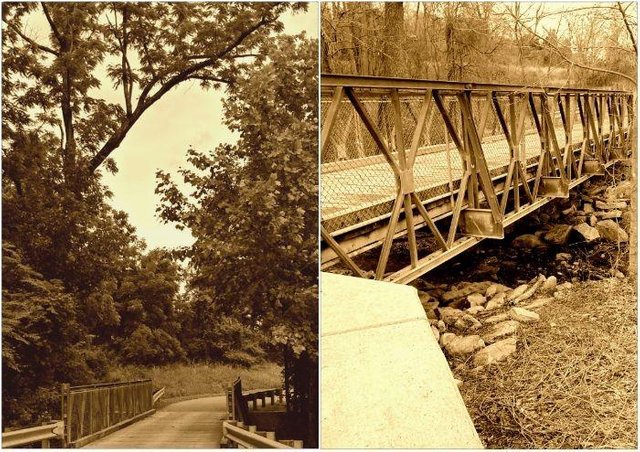 The next two photos are near and at the Birder's Path. They have a Hawk Watch area here. I've seen a lot of different kinds of birds here and it is peaceful to just sit and hear them sing and chirp.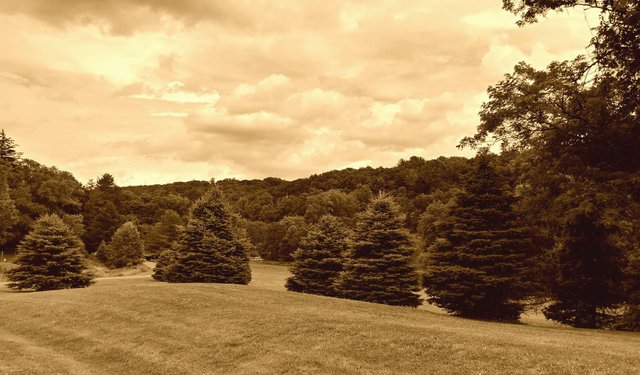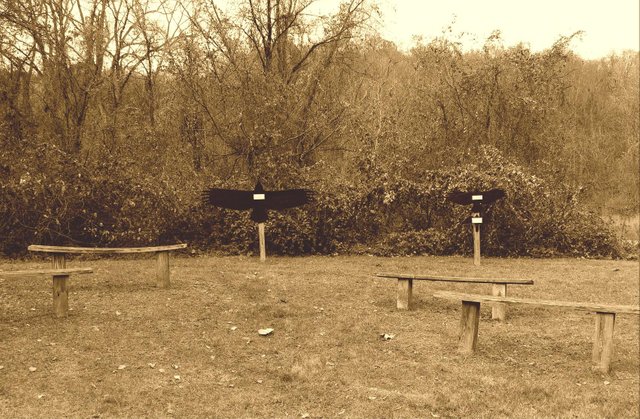 Very near the Birder's Path is an old family cemetery that is on the property. You can only see parts of the old headstones.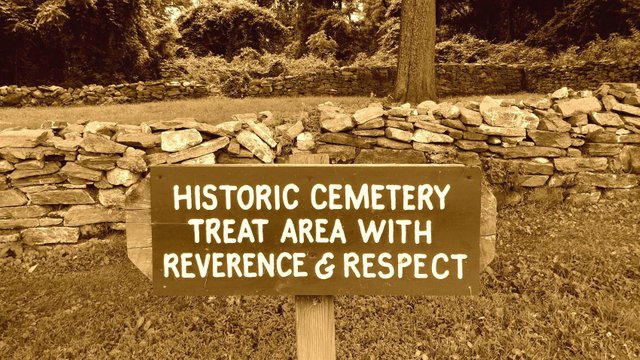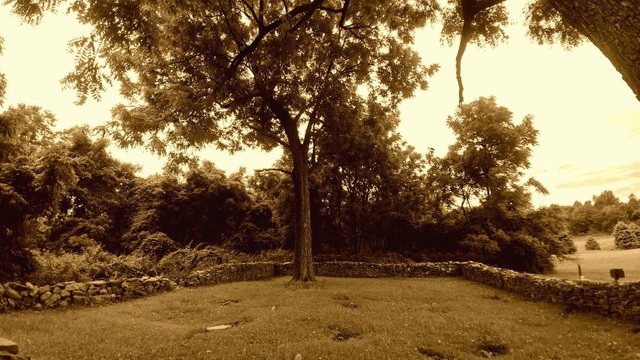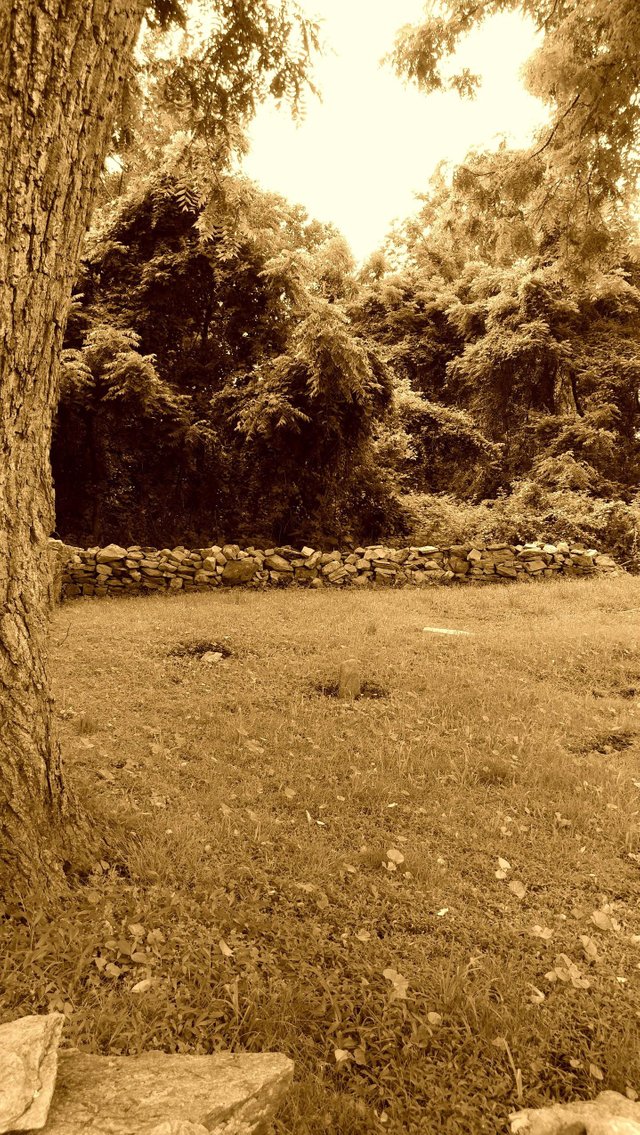 My last two photos were taken as we were headed out of the park. I love how the trees line the road in the first photo!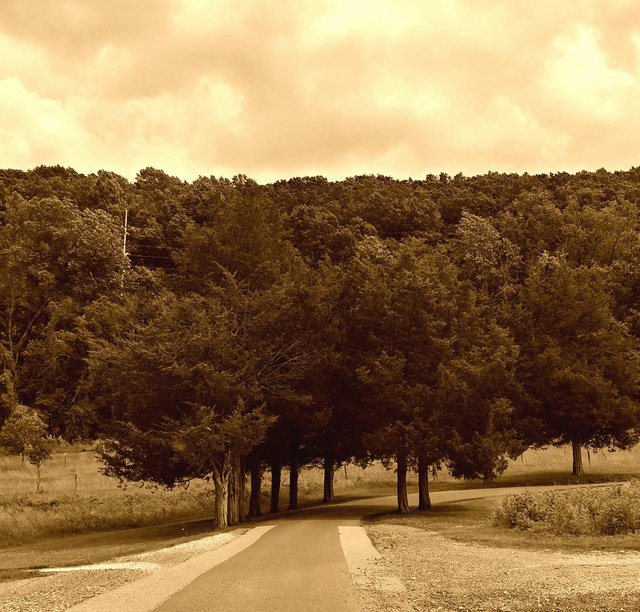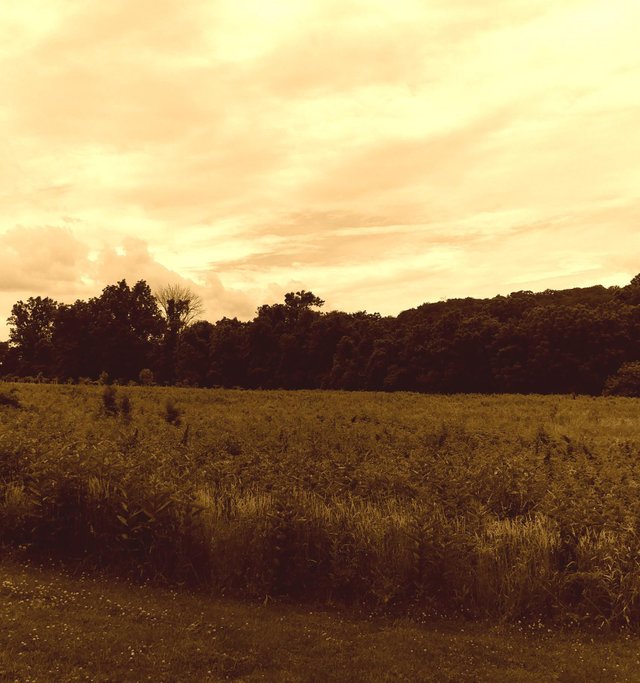 Thank you @old-guy-photos for #sepiasaturday!!