Self-Portrait #2: Into the Woods
A few days ago, I started uploading my self-portraits here in steemit. Today, I will be sharing yet another photo of myself. This one was taken again in South Korea, specifically in Namiseom Island or popularly known as Nami Island.
Namiseom Island was formed as a result of the construction of Cheongpyeong Dam. It is a half moon-shaped isle, and on it is the grave of General Nami, who led a great victory against the rebels in the 13th year of the 7th king of the Joseon Dynasty, King Sejo (reign 1455-1468). - Source
If you search Nami Island online, you will get various results but the most famous site in the island is the beautiful tree lined roads. Redwood trees of Metasequoia Road and Central Korean Pine Tree Lane are some popular photo spots where the tall majestic trees seem to go on and on forever. It is said that Nami is exceptionally beautiful during the autumn months, where the whole island is painted in a sea of red and gold. But every season has its own charm. Just like when we were there, it was still early Spring season and the island still look beautiful.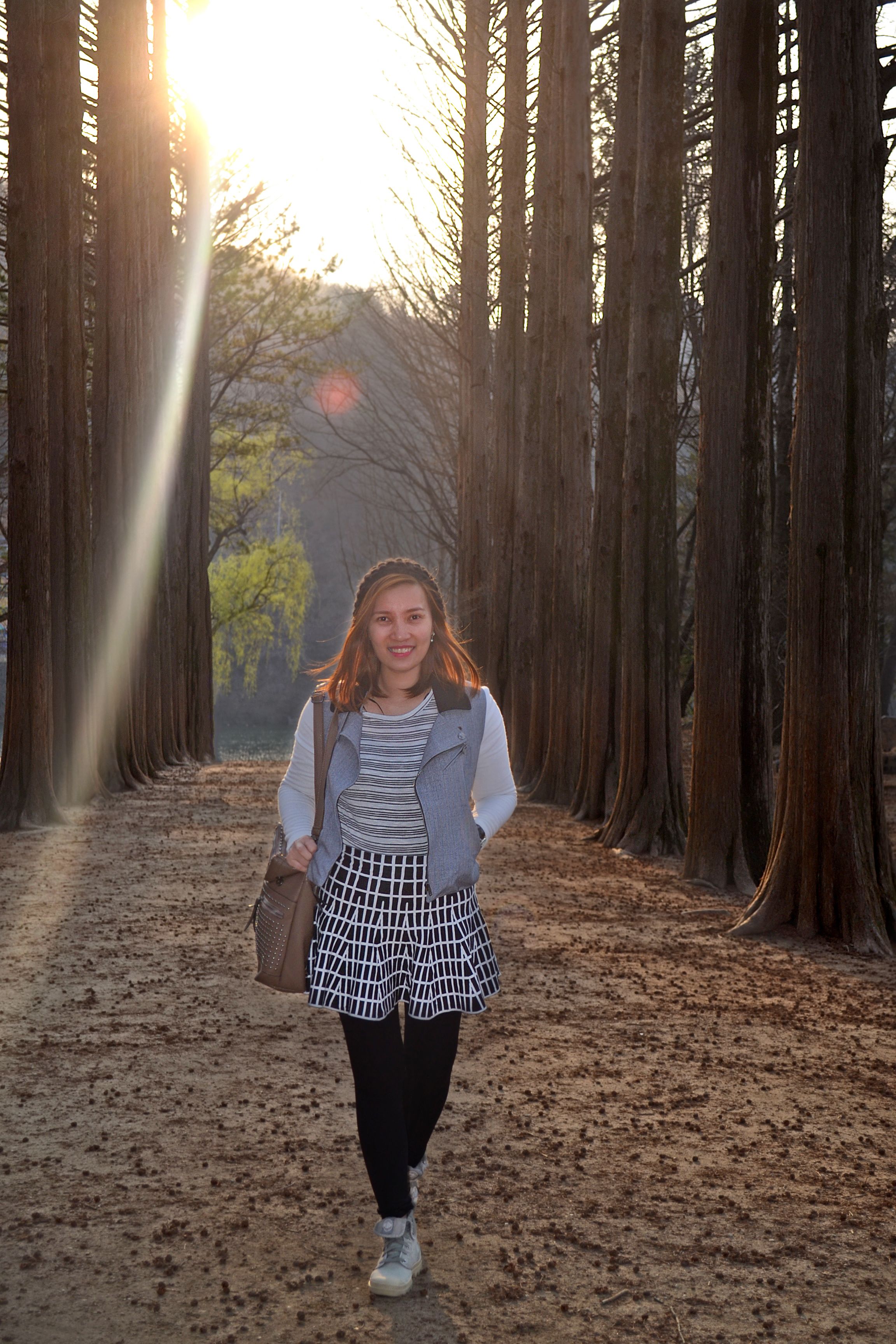 Click on the image to view full screen
As a Korean drama fan, I have seen Nami Island on a small screen so many times since it is a popular filming location. Therefore, I immediately included it on my travel list of destinations. Luckily, I was able to checked this on my list and it was indeed worth while. The island is bustling with tourist specially where this photo was taken. The site is covered with visitors and it was very hard to achieve a decent photo at this place. We went deeper in the woods and found a good spot. Timing and patience are the key. This is by far my favorite photo I have during our trip in South Korea. Let me know what you think on the comment below.
See you on the next one,
@wincee