PLAYING WITH THE FILTERS and SELFIE CHALLENGE Week #19
My work as a Sr. Specialist - Sales Coach in a BPO Company is never easy. I make sure that every member of the LOB(Line of Business) will pass their sales target every month. I need to squeeze my brain to make action plan that can be effective and then if its not I'll make sure that I have an alternative action plan or plan B, which is hard because by the time you make the main action plan I was able to exert all the things I know. Not just the making of action plan, I still have the coaching session with them. Not only the coaching session, I still need to create my help item so they can be motivated or perform.
My job is stressing me out but I need to love my job which pay the bills.😂😂
Well, since I'm stress I don't have a choice but to deal with it. So I'm making sure that at least I have some stress reliever pill. "PLAYING WITH THE FILTERS", that is the title because I have this HABIT in taking a Selfie after work to see If I still look fresh or spick and span. Crazy right? But yeah, it is a FACT 😃
So I don't want to tell you more about that habit because I'm really excited for you to scroll down. 😍😍
Oops. So cute! This is my entry to @thatindianlady for SELFIE CHALLENGE Week #19 😊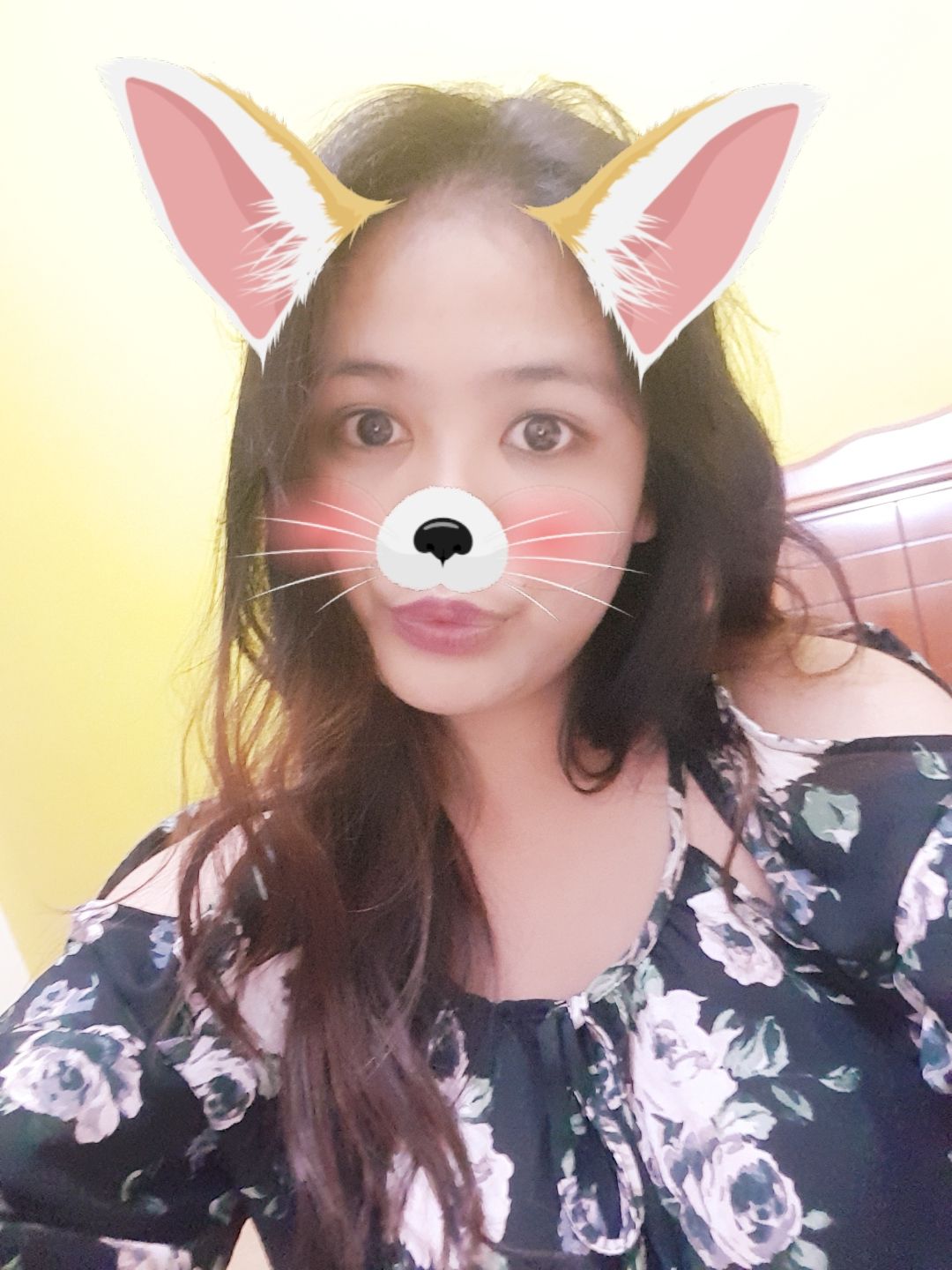 ---
I crave for Ramen when I used this filter 🙄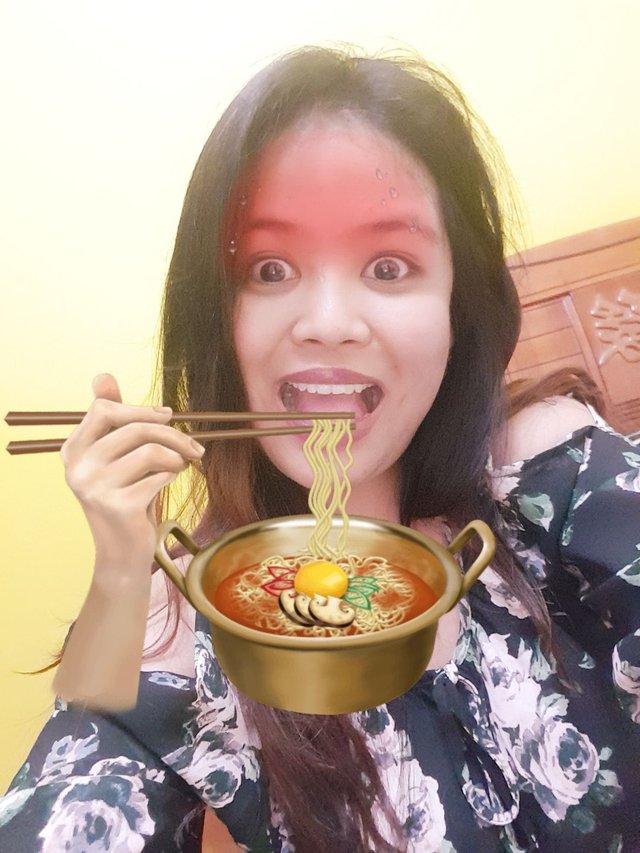 I look like a thug here. 😯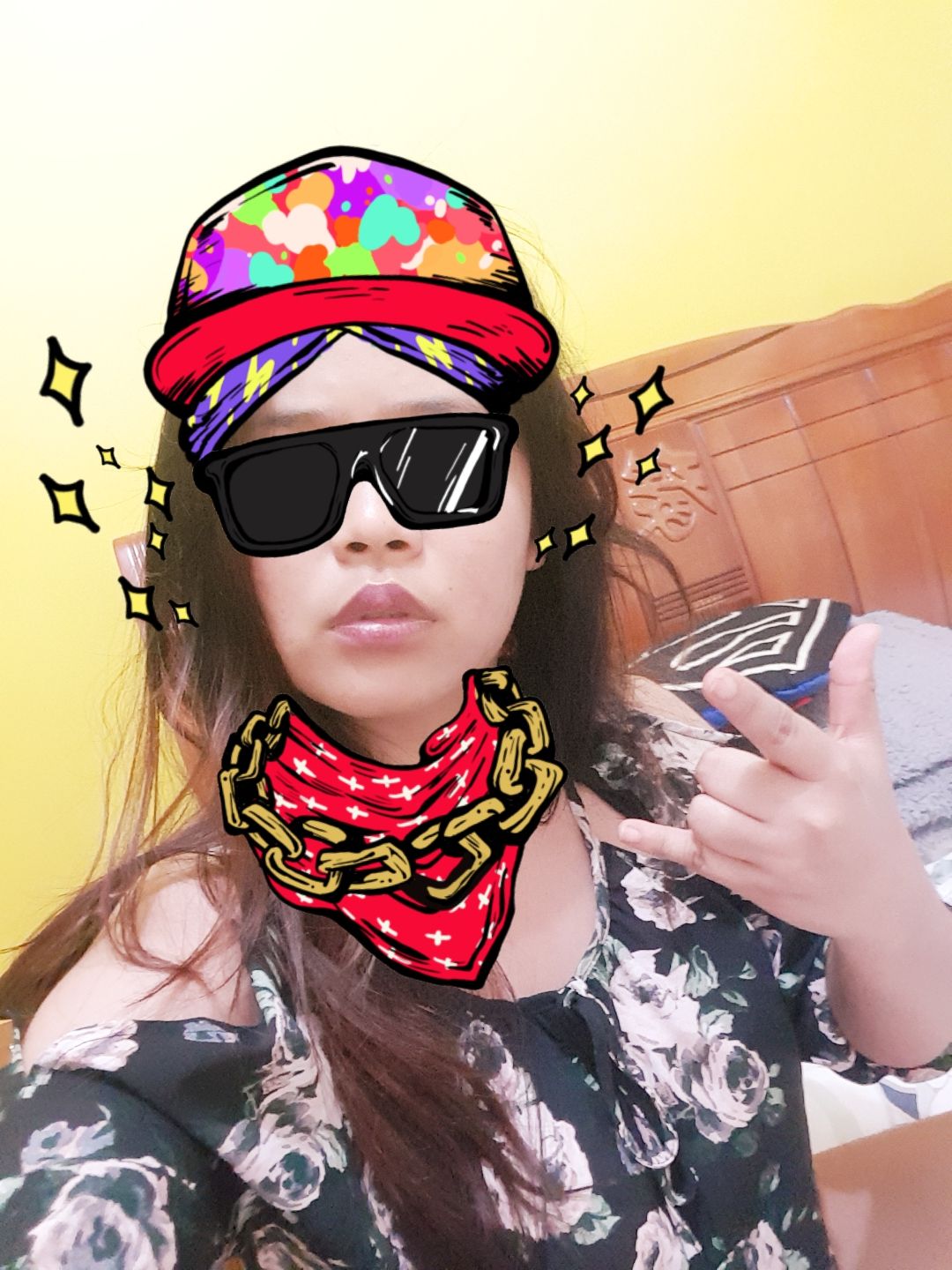 Congratulations Jessa, you made it again!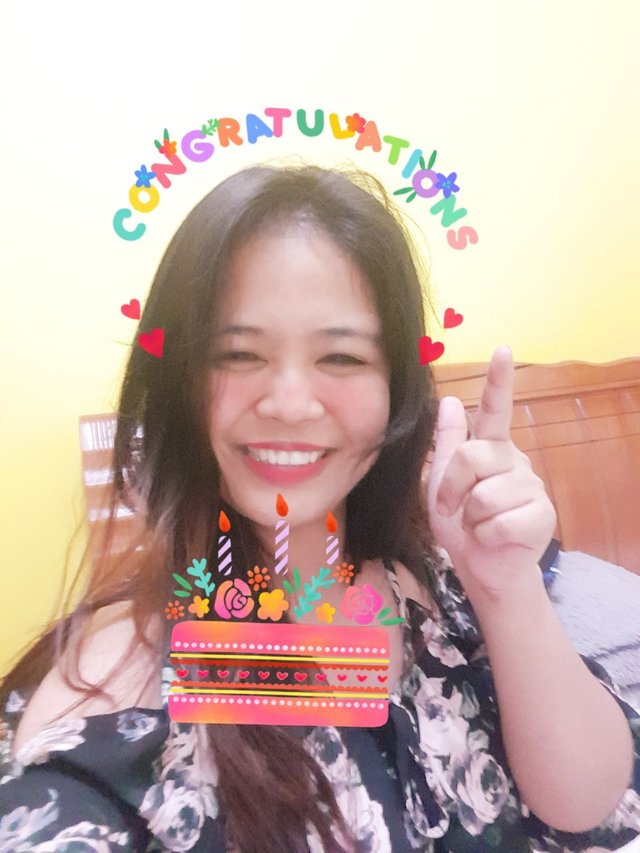 Simply enjoy life and the great pleasures that come with it.
Karolina Kurkova
---
Steeming all the way from the PHILIPPINES.
Love, JESSA