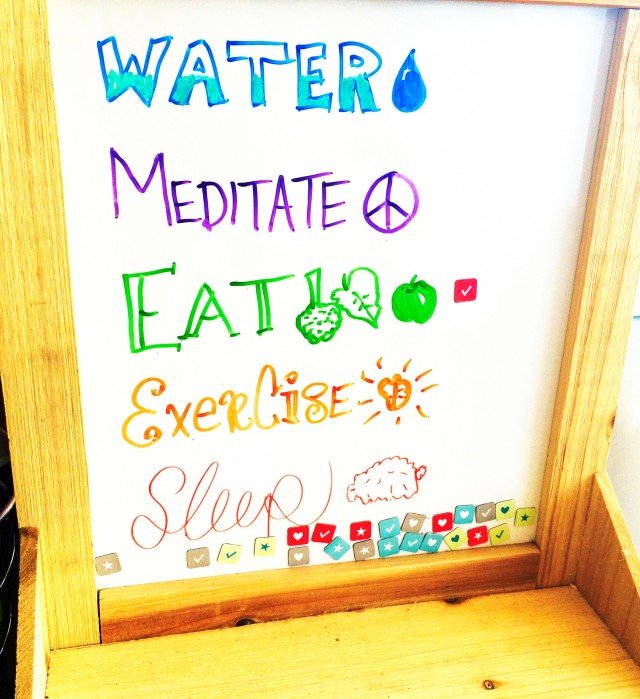 My husband, @chuckwilliams37, is a very busy man. As a result, he often forgets to care for himself. As a women, I find this difficult to understand and often find myself concerned about him. He is his own person, so, all I can do is make suggestions. Thankfully, he's usually open to these suggestions. But, either way, his choice is HIS choice.
So, here's the thing. Those of us who are feeling called upon to step up and help move our world towards freedom, growth and healing - end up having very busy, jam-packed days. While at Anarchapulco, I quickly discovered that even among the conscious movers and shakers, this on-the-go energy is still a trend. Omar Bham's girlfriend, @ellemarieisme (of @Crypt0 News) AND Tijo Bear's (@thearcanebear) lady, simultaneously shared with me that they, too, were trying to encourage their partners to spend more time on self care. But, that GO-GO-GO energy and momentum make it really challenging. I do believe that because masculine energy is that of ACTION, that men typically struggle with this self-care more than women. Of course, we all have masculine and feminine energy, but there does seem to be something to this.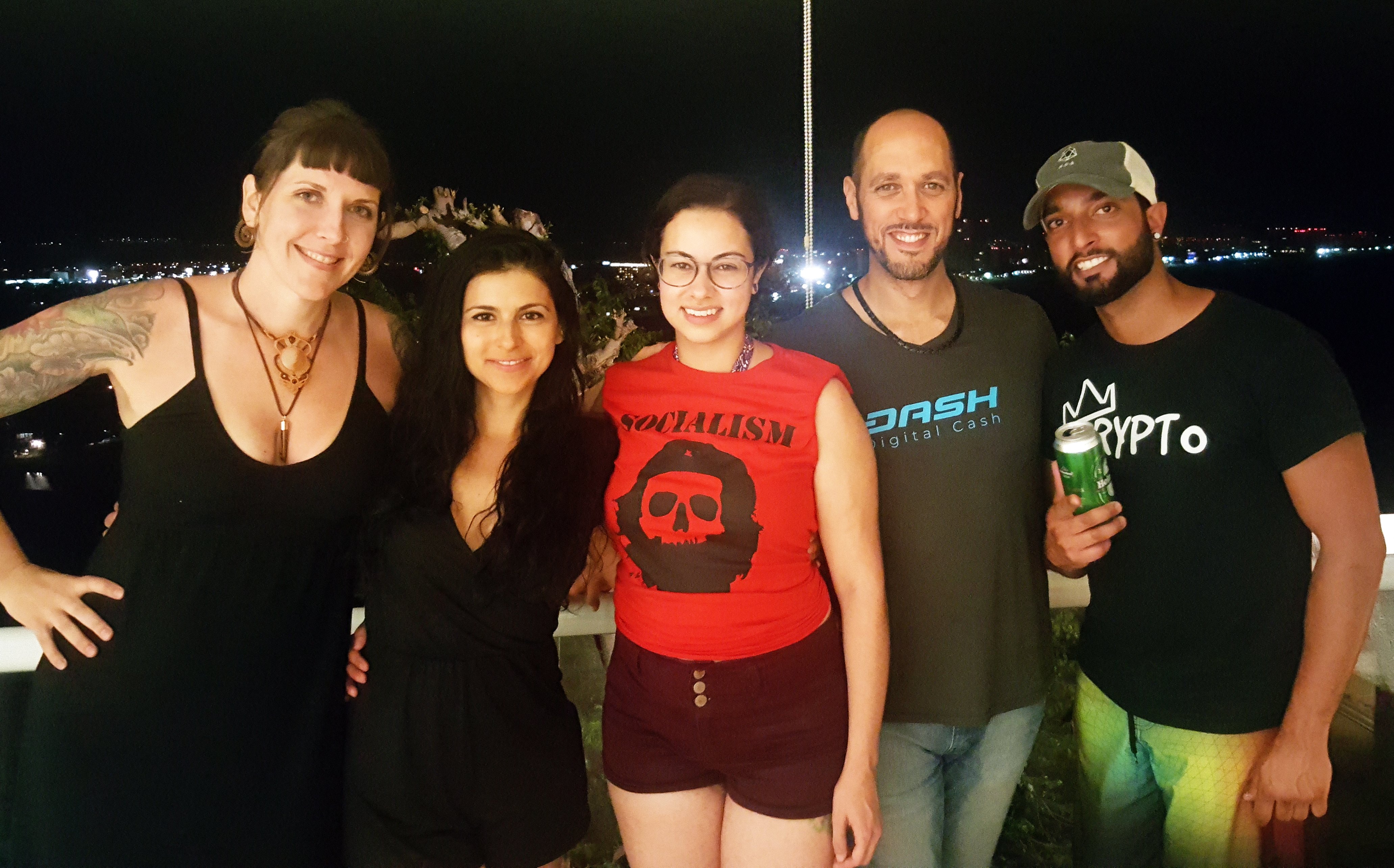 Me, Lorena (Tijo's partner), Elle (Omar's partner), Chuck, Omar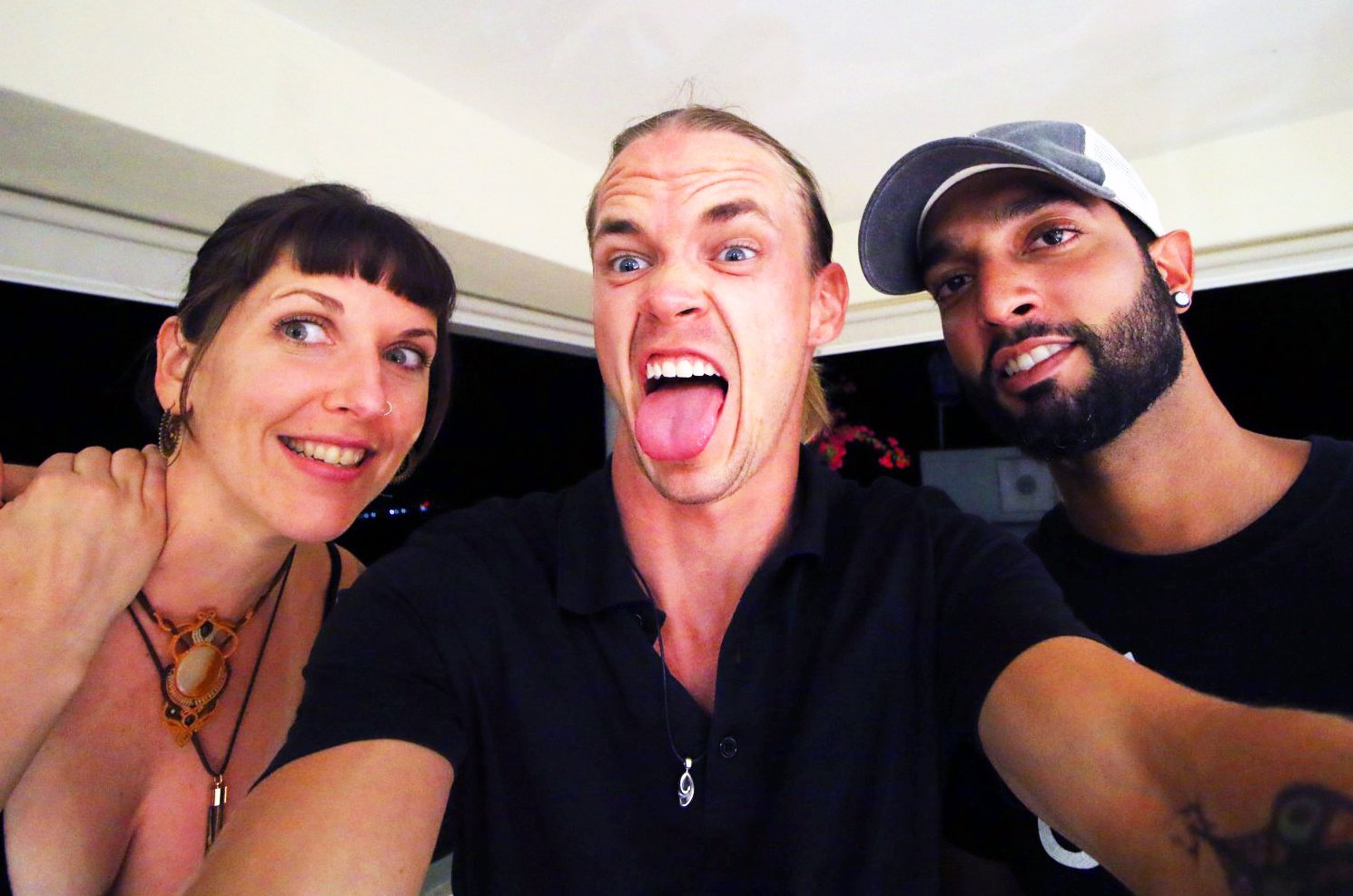 Me, Tijo, Omar
Chuck, Omar and Tijo are indeed VERY busy change-makers. How can they remember to take moments out of their day to be present and give their system a bit of attention? Sure, meditation is a FANTASTIC tool, but you have to make a point to drop what's going on (or do it before it all even begins first thing). I do not have the solution for this. Perhaps these men are ok with their lifestyle and it's us women who need to let go and just let them be their own human.
For me, when it comes to human maintenance and/or healing, it's very difficult for me to let go of wanting wellness for others. When you go through the healing journey I've been through, you gain tremendous appreciation for all that your human body does for you - so you want to honor it and treat it with care. So, when I see others forget to eat, for-go sleep and forget to take some time out for themselves, I have red flags pop up all around me and I feel concern! Buuuut - all I can really do is offer suggestions and hope for the best. I must remember that they have their own journey to travel.
This post was inspired when I woke up this morning to find that Chuck had barely slept (again) last night. I was thinking, how can I make suggestions and gentle reminders (if he is open and willing) about that ever-important self-care. When I asked him this question, he went and fetched a little whiteboard from his desk, and he asked me to write my suggestions on there. So, the sign above happened. Sure, it's nothing super advanced or fancy, but it's a kind reminder. It's fun, bright, and inviting. He put it on his desk and can glance over at it from time to time. There are even little checkmark magnets he can place next to the items as he accomplishes them. He LOVES checking things off his list ;)
I believe self-care will become increasingly important as the speed of our world increases and drastic change happens. How can we remember to stop, be present and honor our system? Do you have suggestions? What's worked for you?
---
---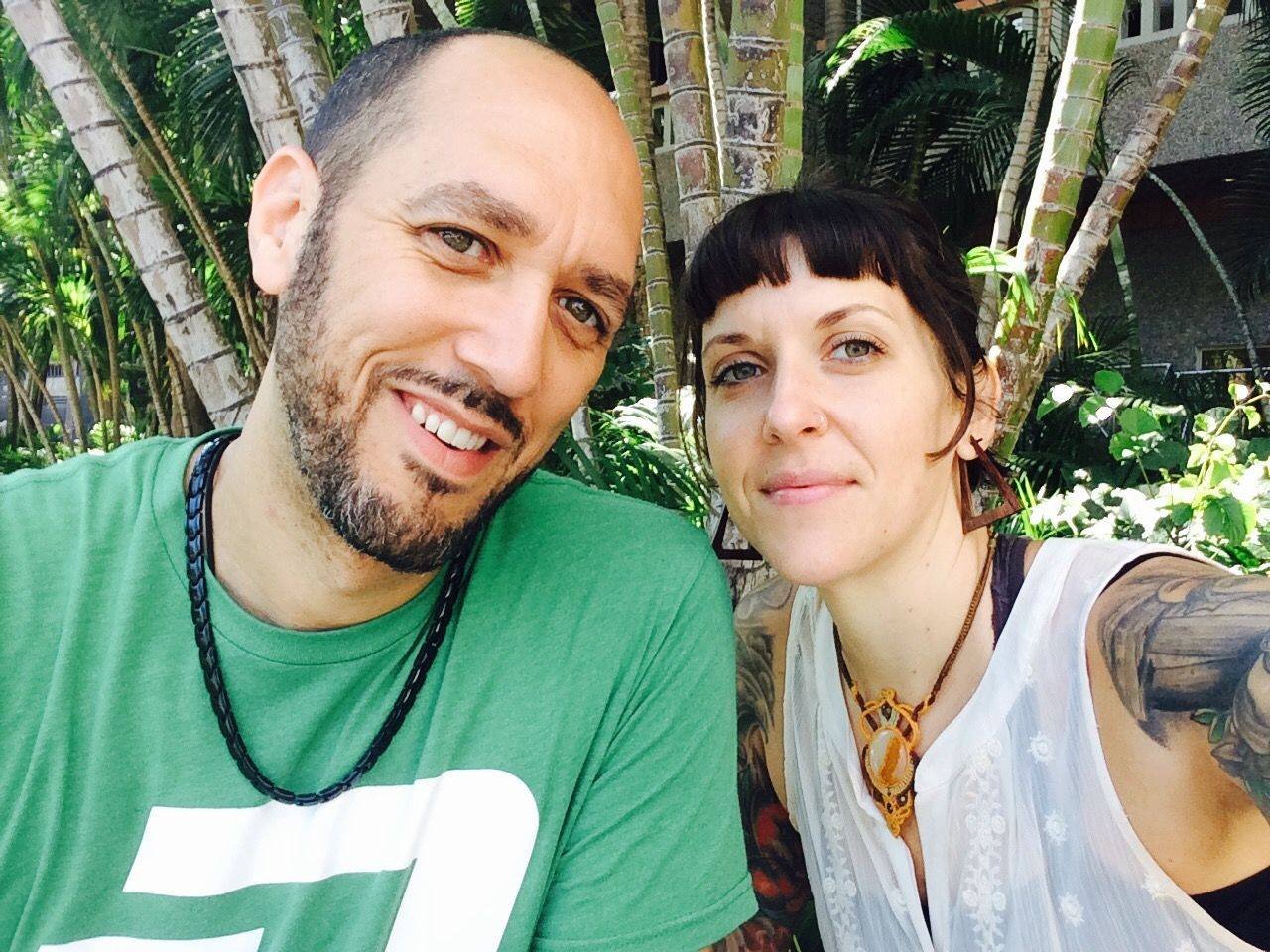 My name is Melina. I'm an Intuitive Healer who's been on her own profoundly challenging and intensive healing journey the last 2 1/2 years. Prior to this time, I was already very focused on holistic nutrition and natural healing modalities. But things shifted drastically after my communion with Mother Ayahuasca in the summer of 2015. I've since learned invaluable lessons about myself, as well as the nature of the reality on Spaceship Earth. Though what I went through was total and complete hell for quite a while, I knew I was going through it not only to heal my (and my family's) wounds, but also to eventually help support others in their healing process. Through working with my Shamanic Healer, a Somatic Experiencing Therapist, my Intuitive Health Practitioner, and many other healers, I have compiled quite the tool chest. My most recent discovery was the Medical Medium. Much of the diet related suggestions I give come directly from him - as he has helped restore my physical health. Other than authoring Steemit articles, I'm an artist, an advocate for personal sovereignty, and wife of the amazing Chuck Williams (Dash Digital Cash UI/UX Tech Lead). As I continue to heal from chronic illness, I'm working more and more at being an Intuitive Self-Development Adviser (a label I hope is descriptive and clear about the gifts I offer in supporting others). Blessings on your healing journey. <3