One of the projects I'm required to take care of at work is to securely destroy old HDDs. Now we are a nonprofit operation so an industrial shredder isn't an option. So I decided to use some time at work to confirm a theory I had.
As long as you destroy the majority of an HDD platter, its worthless for recovery, a common online suggestion is drill or spike the drive platter in 3 places. First though I have is "3 holes? Shoot, I can do better than that, by shooting it XD"
I take them to the range and proceeded to confirm my suspicion, .22LR will do just as good as a drill, better if you have a semi-auto rifle and lots of ammo. It's even therapeutic!
This is the result: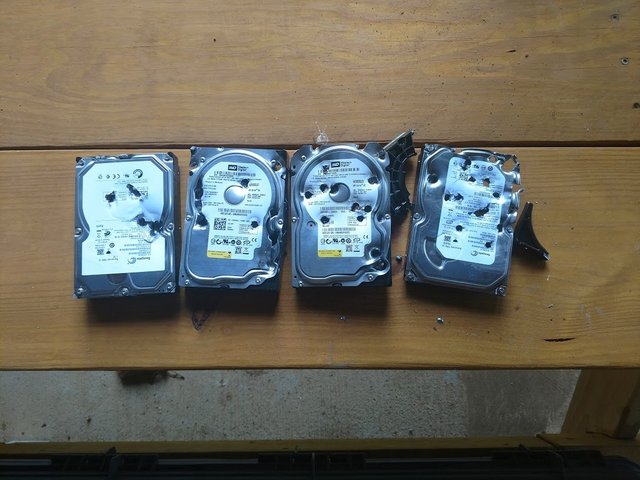 I do need to go over the left 2 again, my friend who is new to shooting worked on those and got substantially better on sighting.
I love American and our freedoms!
Have a great one and God bless!