Lock Your Phone to be Safe and Other Security Related Links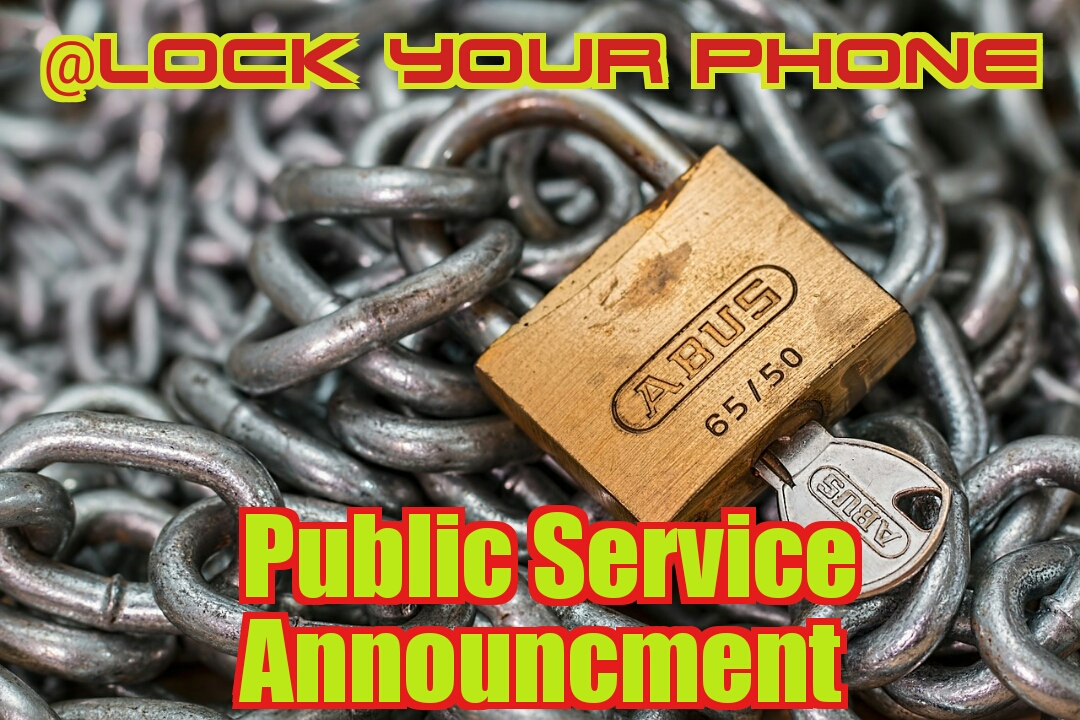 Attention STEEMians!! Many of us rely on our phone for our blogging. A great way to prevent hard hacking of your account is to please use the lock feature to secure your device when stepping away from it.
But Wait, There's More!!
Here are some more security tips.
Click the links below.
---
The Steemit Account Security Tutorial
---
---
Security is no laughing matter. Please protect yourself and have a pleasant time scrolling and search our archives.
STEEM On!