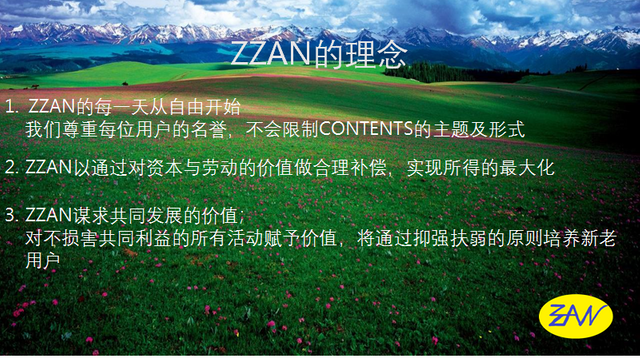 Today, the zzan team released the latest announcement through the account @zzan.cn1. The title of this announcement is "Steemzzang Coming Soon Announcement".
今天zzan团队通过@zzan.cn1这个账户发布了最新公告,这个公告的题目是《Steemzzang即将上线公告》。
I don't know if this announcement is the last announcement before the steemzzan website went online.
不知道这个公告是不是 steemzzan 网站上线前的最后一次公告。
The information revealed in this announcement is quite rich, and there are many things that I don't understand.
这个公告透露出来的信息还是相当丰富的,里面有很多我不懂的内容。
Friends who are interested in the content of the announcement can view it themselves.
对公告内容感兴趣的朋友可以自行查看。
Reward nature: non-linear (1.5 squared).
I don't understand this sentence. I can only wait until the village chief @ericet wakes up and give it a generalization.
奖励性质:非线性(1.5的平方)。
这一句我就不懂,只能等村长 @ericet 醒了以后给普及一下。
In fact, I just want to know when to praise better!
其实我只是想知道什么时候点赞更好一些!