Do You Have A Steem Engine Token?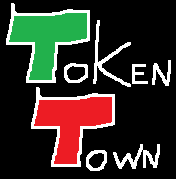 We are starting to see some very interesting developments for owners of Tokens.
You can now have your own steemit -like-website which enables users to earn author rewards/curation rewards in your native token! Scot Bot enables this, read about it here.
The idea is to help with distribution and liquidity of your token. Token Town thinks this can change a lot for token owners and helping development a sustainable community and monetary value to your token.
We hope to in the near feature to break down how to set all the permissions to accomplish what you need. You can read about about what Weedcash did for their particular token and set-up. Just briefly goes through what he has done.
Thanks for reading and come join us in Token Town!