BRACHIAL PLEXUS & ITS CLINICAL IMPORTANCE- PART I
WHAT IS BRACHIAL PLEXUS!!!!!
PLexus -means collection of nerves.

BRACHIAL PLEXUS
-
IT is the nerve plexus formed by ventral rami of( C5-C8,T1 ) nerve root.
THE plexus consists of ROOTS,TRUNKS,DIVISION,CORD and TERMINAL BRANCHES.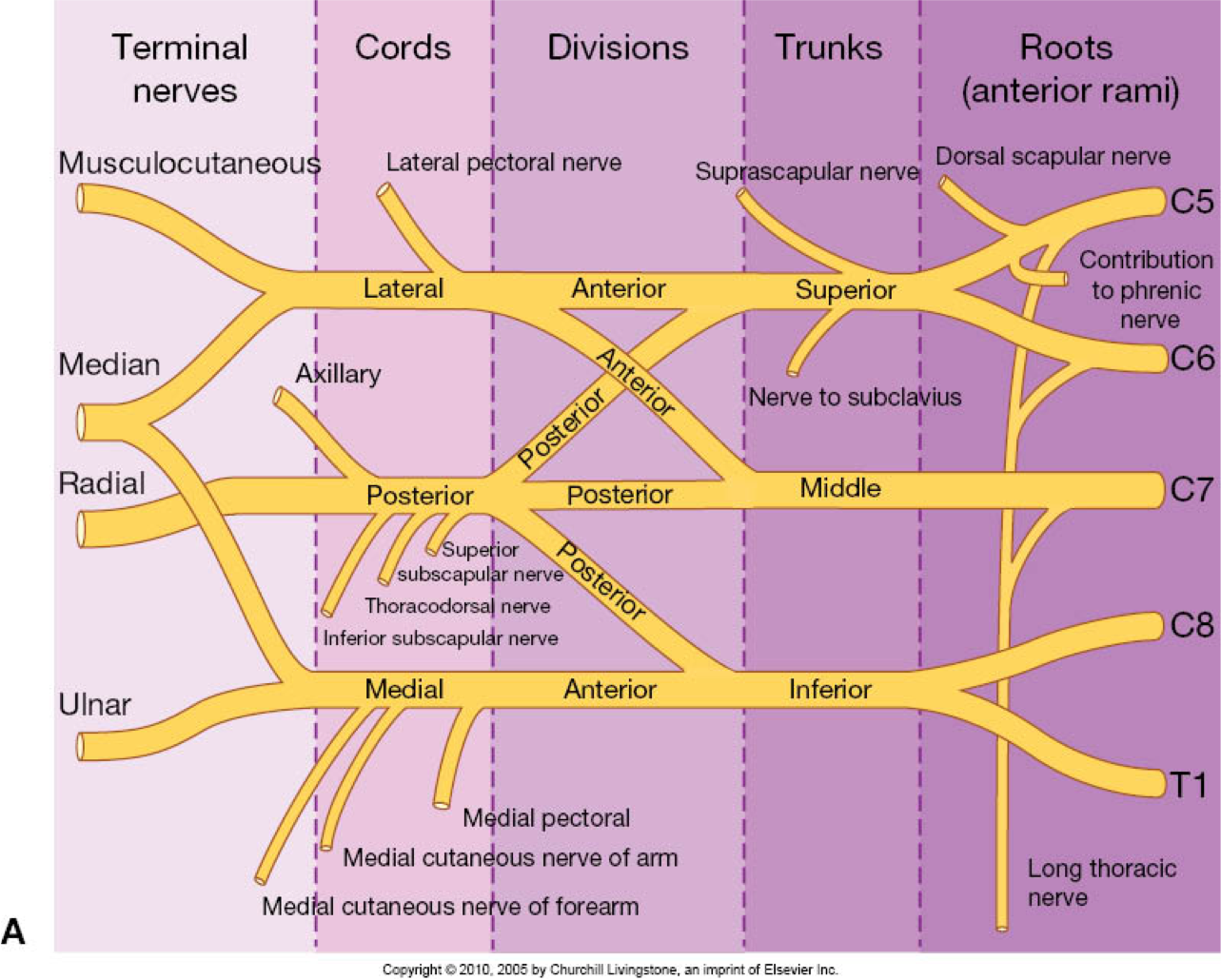 ROOTS
-
Formed by anterior primary rami of spinal nerves C5-C8,T1.
BRANCHES
-
a)Nerve to serratius anterior(LONG THORACIC NERVE or NERVE OF BELL)-C5 C6 C7
IF INJURY TO THIS NERVE -'Winging of Scapula occur'
b)Nerve to rhomboideus(DORSAL SCAPULAR NERVE)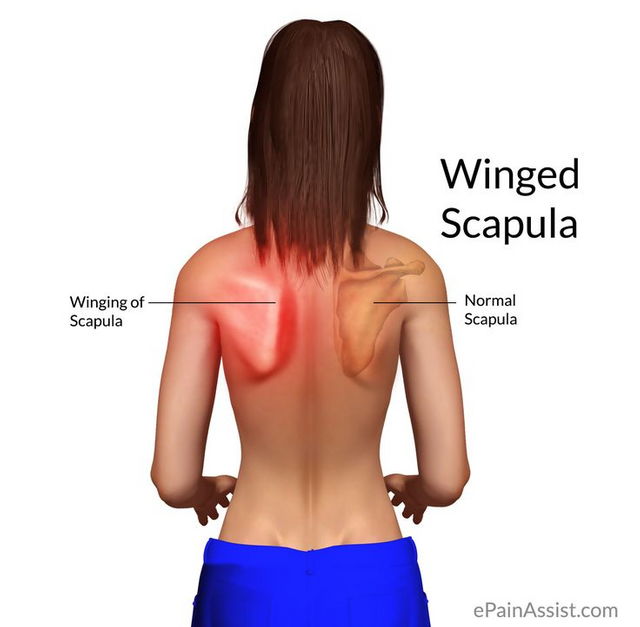 TRUNKS
-
It is divided into 3 i.e
a)SUPERIOR TRUNK -Formed by C5&C6
b)MIDDLE TRUNK-Formed by C7
c)INFERIOR TRUNK-Formed by C8&T1
BRANCHES
-
a)SUPRASCAPULAR NERVE C5 & C6
b)NERVE TO SUBCLAVIUS C5 & C6
INJURY INVOLVE IN ERB'S PARALYSIS.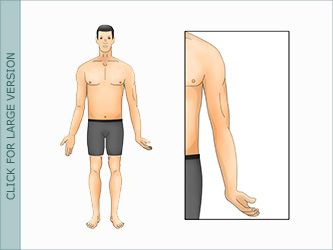 DIVISIONS
-
Each Trunk divides into ANTERIOR & POSTERIOR divisons.
CORD
-
LATERAL CORD-Formed by union of Aterior divisions of Superior & Middle trunk.
MEDIAL CORD-Formed by Anterior division of Lower trunk
POSTERIOR CORD-Formed by Posterior division of all 3 trunks.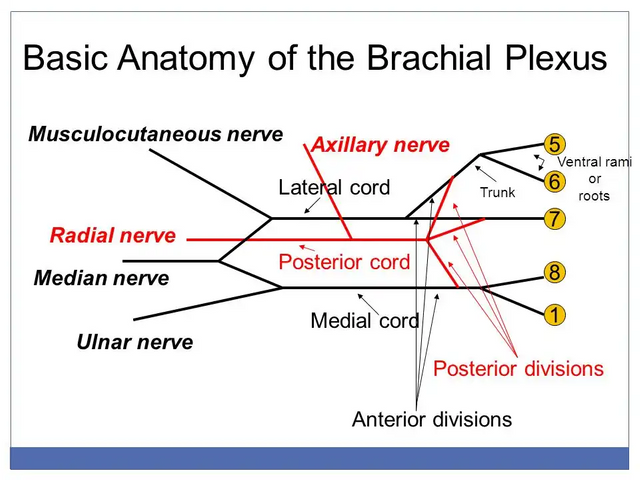 Source-pinterest
BRANCHES
-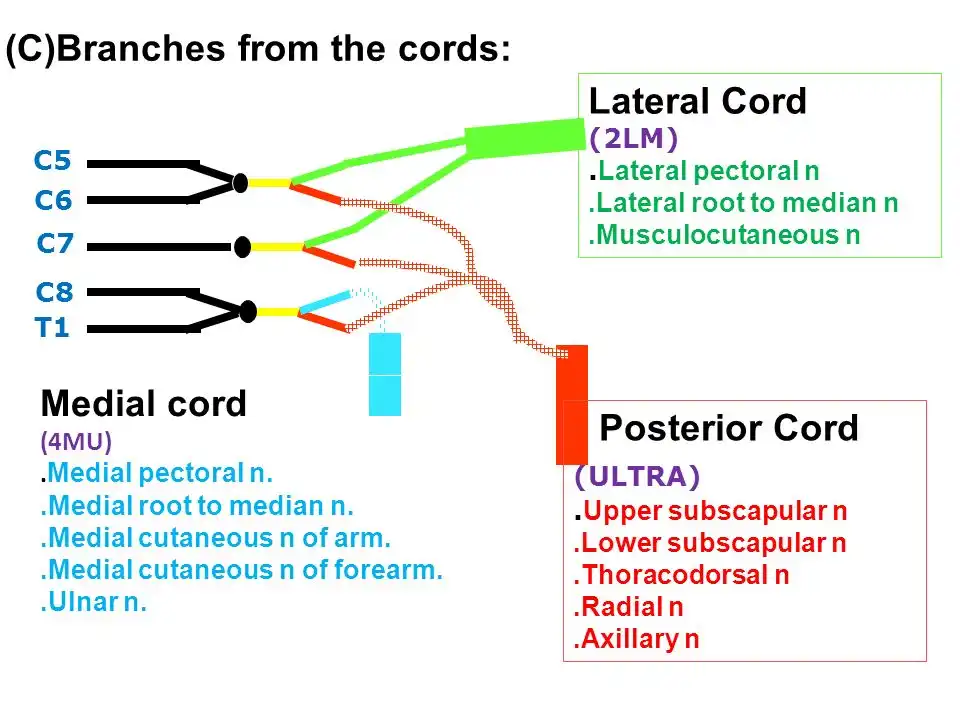 MEDIAN NERVE -IT has all Nerve roots of brachial plexus .
It is formed by Lateral root of Median nerve & Medial root of Median nerve .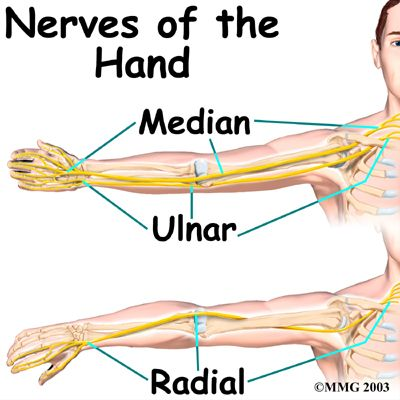 REFRENCE
-
GRAYS ANATOMY Book ,B.d Chaurasia textbook of mbbs .
wikipedia
PICTURES-from pinterest.com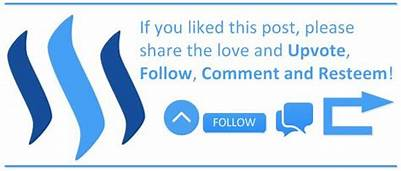 In PART II -we will be descussing on CLINICAL CONDITION that occurs due to Brachial plexus nerve injury.