A couple of days ago I went to see a film screening of Bruce Parry's new film "Tawai" at Kendal's Brewery Arts Centre in the Lake District, followed by a Q&A with the man himself.
Here's a trailer of the film:

Bruce Parry
Bruce is best known for his various documentaries produced for the BBC, focused on living with remote indigenous peoples and using an ethnographic style, perhaps the best-known being "Tribe". This newest offering however presents a divergence from his style up until now and a parting of ways from the BBC. As Bruce himself stated during a short introduction, it's not a film for those hoping for sensational and entertaining involvement in rituals, such as drinking blood, running over cows, or swigging down hallucinogenic brews, as was delivered previously. Instead it's a delightfully gentle and nuanced exploration of what it is we can learn from indigenous people's way of being. It feels as though Bruce has finally allowed some of the messages from his experiences to settle in and consolidate, and for him it seems to be a call to step out of the strip light of evening TV entertainment to try to communicate some of these more elusive messages to a wider audience.
A sumptuous film
Technically, the filming is a sumptuous and rather artistic product that is a delight to watch, and the tone is sensitive and sincere. The focus of the film is upon his experience with the Penan of Ba' Puak in the Borneo rainforest, whom he had previously visited whilst filming for 'Tribe'. He had had an elusive feeling that these people were different from any tribe he had met before, and so when he heard that they had started to settle, he realised it was time to make this film, which is essentially a homage to them.
He celebrates the peace and calm of these egalitarian people, who are traditionally hunter-gatherers, although who have now started nascent efforts at agriculture to adapt to the changing circumstances. We get glimpses of some of the plights facing them, destruction of their forest from palm oil plantations and an oil pipe-line, the bitter sweet exposure to globalisation such as settlement, television and evangelisation that contradicts their traditional beliefs. However, the thrust of the film is to take an empathetic approach to attempting to understand how they see the world, how they live their lives, and what Westerners can learn from that. He tries to understand their way of being, their innate unity as a community, their ability for intense concentration and presence in the here and now, and their somewhat ineffable feeling towards the forest that perhaps can best be described as the receiving of maternal nurturance, or a sense of oneness, the 'tawai'.
This journey of understanding is supplemented by further side forays. Bruce has clearly been very influenced by his own journeys with meditation and mindfulness techniques and has instinctively felt this relevant to understanding the Penan perspective. He visits a group of Sadhu ascetics, Hindu Holy men who sit in contemplative meditation in their simple temples near the banks of the Ganges, and offer lessons on simplicity, happiness and the quiet mind. In some ways this feels rather clunky and incogent, for surely these holy men are from an agricultural society, one very foreign to the "hunter-gatherer" existence, however it is enjoyable to indulge and accompany Bruce on his thought-experiment and to contemplate the reflections that it provokes.
He consults experimental psychologist Iain Gilchrist to discuss the recent research on the differences between the left and right halves of the human brain, and how this can impact societal interpretations of the world (cooperative or competitive). He also discusses with anthropologists Ingrid and Jerome Lewis, who have lived and researched with the Mbendjele forest people (a group of so-called "pygmies") of the Congo Basin, another example of egalitarian hunter-gatherer society, trying to unravel how we might have drifted away from such peaceful co-existence with nature. Bruce further attempts to slot some missing pieces into the puzzle by visiting the Pirahã of the Amazon, a traditionally hunter-gatherer tribe that have resolutely refused any adoption of outside culture. Again linking to the Eastern teachings of the Sadhu and the musings of modern-day neurobiology science already explored, we find that the Pirahã have no way of expressing the past or future, and are guided by a mysterious force, a feeling from the heart.
Call-to-change
Whilst the film offers great reflections on our roots and on possible alternative states of being, there is also a definite call-to-change. There is of course no suggestion that we should all revert to a hunter-gatherer style of existence, but it hangs in the air that we can absorb some beneficial lessons from these humble people. There is also a clear reflection on the ecological crisis that looms menacingly over us all. During his visit with the Penan, he visits the edge of the forest, which now opens on to an ugly hillside scraped of vegetation in the wake of a pipe-line, and reflects on how easy it is to blame the other, the governments or corporations responsible, but how at the roots of this destruction is globalised trade and our own (individuals) desires for goods. And so in this way there is the suggestion that we ultimately each need to take responsibility for our own actions and decisions.
An Invitation to journey
I'm not sure that Bruce really came to any ground-shaking conclusions with the film, I'm not sure that he expected to, it feels like but one step in a journey of awakening, and a kind and gentle invitation for us to join on that journey. There certainly is a take-away message however, the message that we are all connected, we are all one, and that we each individually need to take responsibility for our own environmental and societal impacts on this world. For me, At the risk of sounding a bit New Age, I instinctively feel that that is the voice of ayahuasca, and likely other sacred plants that he has previously experimented, that has partly guided Bruce on this journey, and is in some ways speaking through him, offering guidance to humanity when we need it most.
Inappropriate giggles
On a less esoteric note, I will admit that the highlight of the evening may have been when I got an hysterical fit of barely controllable giggles during the Q&A session after the session opened with two very long-winded non-questions whilst Bruce sat at the front twiddling his thumbs. Nothing worse, nor better, than a fit of giggles in a very inappropriate setting - a great therapy! It was great to join in the conversation and get a feel for Bruce as a person, and some of the back-story to the film and his own journey. I look forward to where his journey takes him next and look forward to being brought along in that journey in future films
If you are in the UK and fancy an evening out that will provoke some gentle reflection, there are plenty more screenings going to take place around the country.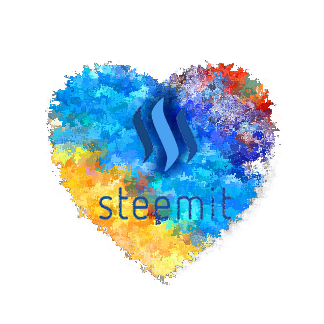 To learn more about me (Kate-m) read my introductory post
Please be a darlin', and if you fancy it,UPVOTE, FOLLOW and RESTEEM.
Peace and Love Steemonians!