Marine Biologists Discover New Ocean Zone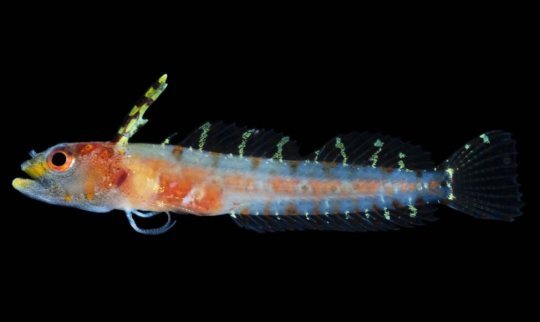 "It's estimated that 95 percent of the livable space on our planet is in the ocean. Yet only a fraction of that space has been explored." - Carole Baldwin, curator of fishes at the Smithsonian's National Museum of Natural History Source
It is no secret that a significant portion of our oceans remains completely unknown, potentially harboring thousands of species not recognized by science. Most of these regions are thousands of miles from the nearest shore, and can be miles deep, making them incredibly difficult for even the most advanced submersibles to survey. However, a newly-defined oceanic zone has been officially named, and unlike the mysterious deep, this zone lies just below some of the most popular reefs in the world!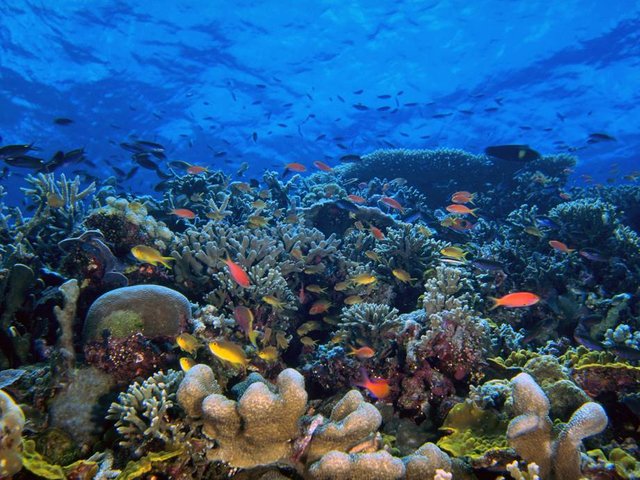 Shallow coral reefs are one of the most heavily surveyed aquatic ecosystems. They harbor a massive portion of all marine life, with hundreds of thousands of species relying on them for food, shelter, migration way points and breeding. Unfortunately, these critically important ecosystems are in decline, with warmer waters and ocean acidification wiping out out entire reefs around the world. The declining health of these reefs prompted Smithsonian researchers to begin looking deeper within these reefs; they began wondering if the deeper portions of these reefs (occasionally called the "coral reef twilight zone") might harbor organisms from the threatened shallow reefs above them. As they dove deeper, they realized that we have only just scratched the surface of reef biodiversity.
Using a submersible, biologists dove deeper into a southern Caribbean reef system in Curaçao, well below the range of normal divers. There they discovered an almost new world among a familiar reef, a zone that they named the rariphotic zone, where light is very limited (between depths of 130 and 300 metres [400 and 1,000 feet]). This zone lies just below the mesophotic (medium light) zone, and though it is only a couple hundred feet below the shallow reef, it harbors an incredible number of previously unknown species!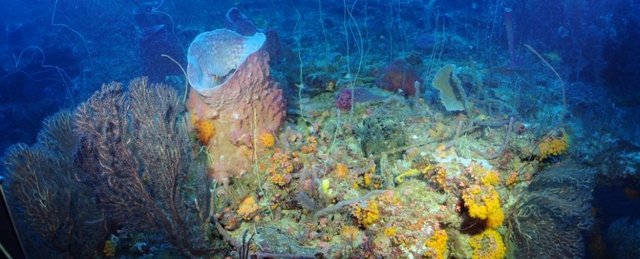 "About one in every five fish we're finding in the rariphotic of the Caribbean is a new species." -D. Ross Robertson, marine biologist at STRI Source
Over the course of about 80 dives, biologists have discovered 71 previously unknown species on a single reef. Interestingly, these fish not only resemble the fish living on shallower portions of the reef, they are also closely related, unlike most deep water fish which have taken a very different evolutionary path. This has given biologists some hope that, as shallow reefs decline, some of their species will find refuge among the deeper reefs, however further observation is required.
 "Reef ecosystems just below the mesophotic are globally underexplored, and the conventional view based on the few studies that mention them was that mesophotic ecosystems transition directly into those of the deep sea. Our study reveals a previously unrecognized zone comprising reef vs. deep-sea fishes that links mesophotic and deep-sea ecosystems." -Baldwin Source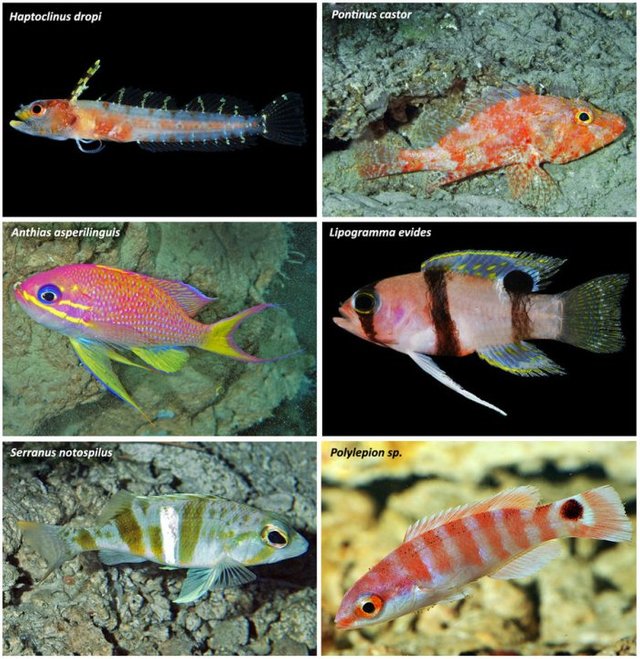 Article Link: https://www.sciencedaily.com/