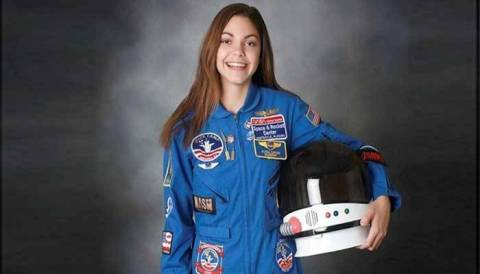 In the mission of NASA 2033, 17-year-old teenager Alyssa Carson is going to be the first man to be in Mars. This teenager from the US state of Louisiana is taking necessary training and preparing herself.
Alyssa Carson has long dreamed of going to space. Currently he is working with NASA. She is taking all kinds of training to make her dream come true.
"I think the red planet is definitely very cool," said Alyssa , an interview with Teen Visn. I'm taking the necessary training to keep the first man in Mars.
Eisa is learning four languages ​​in a high school to fulfill her dreams. This teenager said, I started watching videos about Mars. There is a huge map of Mars in my room.
"I did the other kids do as well. I changed my mind about my career. I will one day be the teacher or the president of the country.
He also said, I have always thought about it that I would go to Mars as an astronaut. Then come back to be a teacher or country's president.
As part of the NASA mission in 2033, Egan will be the first person to live in Mars. At that time her age will be 32 This is the age appropriate for NASA's space mission.
Posted using Partiko Android