Hi Steemians
Having explained the health benefits of Banana and Plantain last week HERE.
Today's health talk will be on the Health Benefits Of Banana Leaf.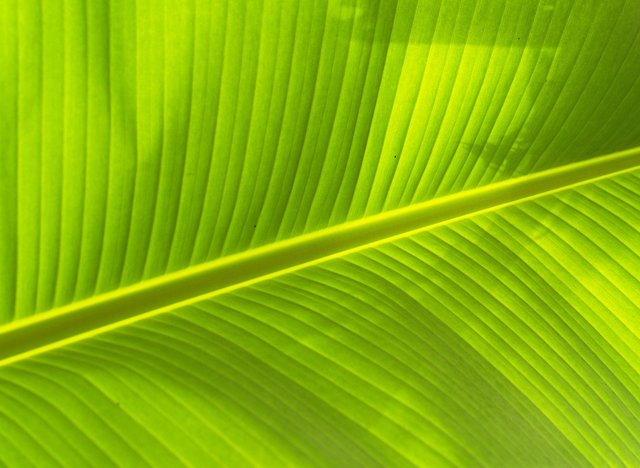 Pixabay
Banana has numerous Benefits and so is its leafs. Banana leaves can be used for so many things in our Homes most especially using it for different ailments. Apart from the fact that Banana Leaf is used in wrapping food, It contains some important substances like Lignin, Allantonlin, Hemiselulosa, Polyphenols, and Proteins.
The Following Are Its Health Benefits.
When having difficulty with the throat, Alone in our homes banana leaf can be used to treat this by boiling dried old banana leaf tau like the way we make our everyday tea (This is called Banana Leaf Tea), to be taken twice in a day. This can RELIEVE PAIN IN THE THROAT.

Wrapping Food: Due to the thickness and wideness of Banana leaves, It is suitable for wrapping food most especially foods that are sold.

Banana leaves containing Lignin, hemicellulose, and protein makes it a good growing medium for the Growth Of Fungus like MUSHROOMS. Meaning it is very useful and important to farmers and Vegetarians, To them it's not a waste that can be disposed.

Banana leaves also serve as livestock feed(Cattle and Chicken feed), It also contain polyphenols, In addition to the Lignin, hemicellulose, and protein in it which is very good for our Livestocks Feeding.

SKIN BEAUTY: Banana leaf water kills Bacteria in the skin, therefore, the consumption of Banana leaf water on a daily basis can keep our skin healthy and smooth. Banana leaf can also be used to make a mask for skin beauty but mostly it helps prevent micro-inflammations caused by free radicals, which can result to degenerative diseases like dementia, cancer etc. and eliminate aging signs such as dull and wrinkled skin, and also prevents acnes, pimples and dark spots .

Credit

BOOST IMMUNE SYSTEM - Dried banana leaves contains an immune boosting substance which fasten healing Process and serves as astringent, this substance is called ALLANTOIN. This substance is the reason why Banana leaves can easily cure sore throat because I use it mainly for fever even when am not sick, just for prevention and boosting the immune system because these ailments are the result of poor immune system.

HEALTHY HAIR - Have you been looking for a way to take good care of your hair?
You've actually gotten one because the high allantoin and astringent effect contained in Banana Leaves has been proven to be effective for keeping the natural hair color, ends itches and sore scalp, cure dandruff and makes your hair looking shining and beautiful. All you need to do regularly is making a hair mask by getting some banana leaves, crush them well preferably with a blender and apply to your scalp leaving it to sit for up to 15 minutes before washing off.
Repeating this regularly gets you a beautiful shining hair you've always loved to have.
Banana leaf extract is so good such that you don't have to be ill or affected with any disease before you can start taking it.
It can be added to our daily consumption just like the way we take tea.You never can tell, Banana leaf extract may be the solution your body needs to get your immune system working properly.
Most things we have around are the solution to our little daily health problems but lack of information about them had left us in the dark. Seek knowledge to know more about natural substances. They are the solution atimes and not drugs.
Read more about Banana Leaves from HERE, HERE and HERE
Thanks for reading.

DON'T FORGET TO»»»»»»»»»»»»»»

Image Credit
I remain my humble self
@anikys3reasure
.