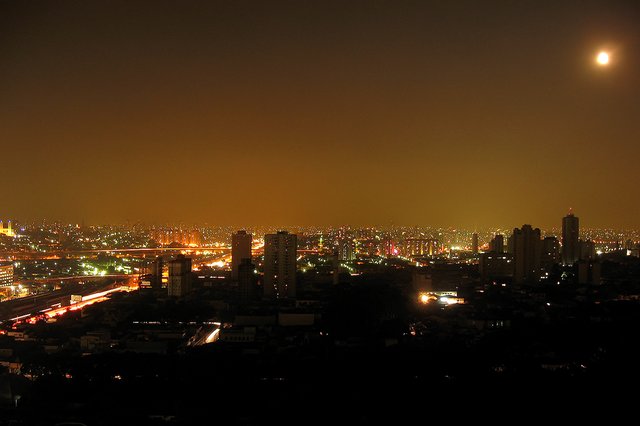 A partial blackout in the Brazilian State of Espiritu Santo, March 7, 2007. The picture is attributed to Diego Torres Silvestre from Sao Paulo, Brazil and is used under a Creative Commons Attribution Share Alike 2.0 Generic license.
---
---
Whether or not you have electricity in your home very much depends on where in the world you live. The reliability, resiliency, carbon footprint and security of your electricity also depends on your personal resources. The map below shows graphically where electricity deserts are. Overwhelmingly deficits are in areas that have underdeveloped, or undeveloped economies.
---
---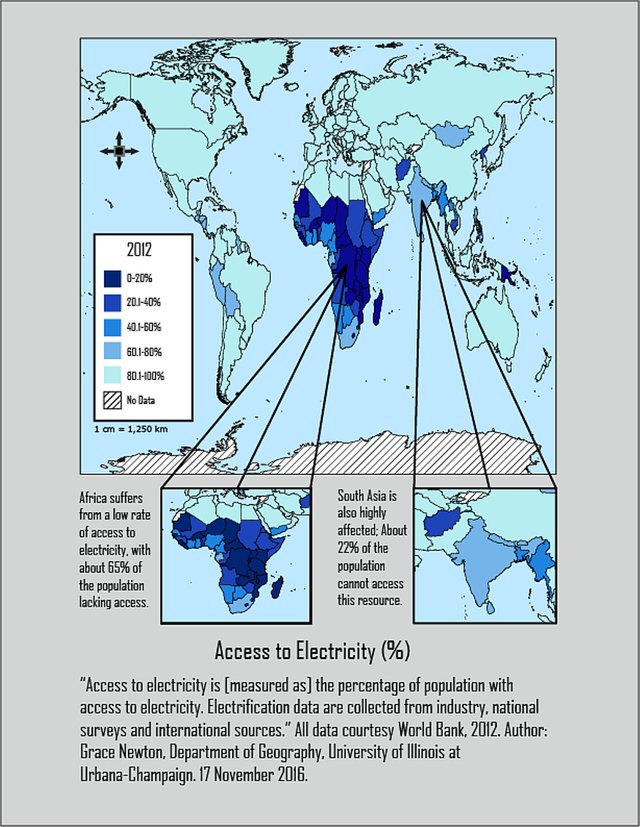 This map shows world access to electricity by country. The map was made by GraceN.Cartography. It is used under a Creative Commons Attribution-Share Alike 4.0 International license.
---
---
Anybody who has lived through a blackout realizes quickly the importance of electricity in everyday life. I know I get indignant when power goes out and I'm angry when it doesn't come back quickly. These two aspects of electricity delivery are described usually as reliability and resilience. Other aspects of electricity delivery that may seem less pressing because they appear to be more remote, are accessibility (in a global sense) and environmental impact. Increasingly, we're becoming aware of another serious issue that affects our electrical system: security. What if the 'grid' is 'hacked'? What if it is physically destroyed by terrorists? Our sense of vulnerability grows as our awareness of these risks increases.
---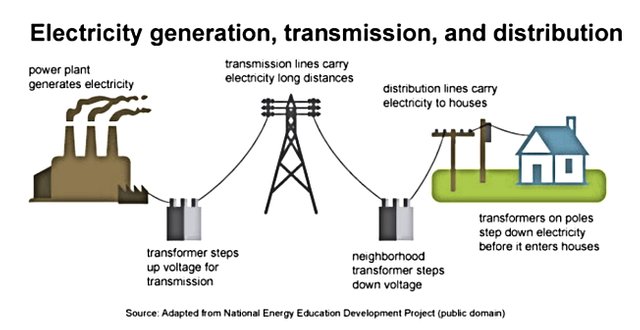 ---
---
Fortunately, there is a remedy for each of these electrical system vulnerabilities. There is a more reliable, resilient, accessible, clean and secure technology available: microgrids. These are already widely used, and are getting better every day.
---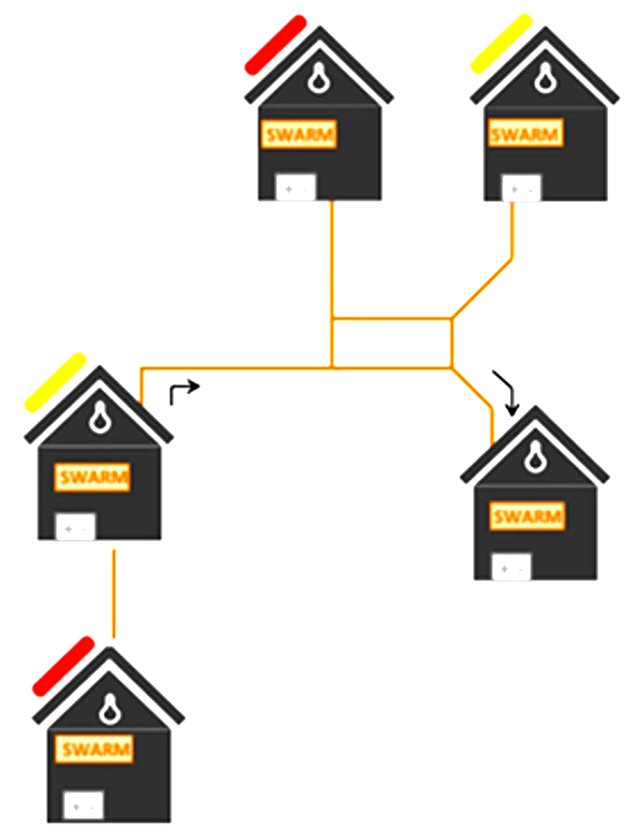 Illustration of a swarm microgrid, where households are interconnected and receive energy through solar panels. The picture is credited to S. Groh. His citation reads: From Ph.d: *The Role Of Access To Electricity In Development Processes: Approaching Energy Poverty Through Innovation. Aalborg Universitet.
---
---
The Need for the Microgrid
---
A 2018 report by the World Economic Forum places the number of people without electricity, globally, at 1.1 billion. This number does not include those who have inadequate or unreliable access to electricity. In 2017, the Rockefeller Foundation estimated that 1.2 billion people in the world have no access or poor access to electricity. As dismal as these statistics are, they could change quickly if microgrid technology were more widely available. Expansion and improvement of this technology would benefit not only people in underserved communities, but also those of us who routinely receive electricity through a central grid. For us, the reliability and resilience of our electrical service would be improved so that we don't have to feel so helpless the next time a hurricane is headed our way. Not only that--electricity delivered through microgrids would be so much "cleaner". By switching to general use of clean, microgrid technology, we would reduce our carbon footprint.
---
The Origins of the Centralized Grid
---
How did we get into the situation we find ourselves? How did the system of centralized delivery arise? The origin of the modern grid may be found in the nineteenth century, when two inventors, Thomas Edison and Nikola Tesla, battled for dominance in the field of electrical generation. Edison pushed for widespread use of direct current--DC--technology and Tesla campaigned for adoption of alternating current--AC. AC won out, and this was largely because the transformer was invented.
The magic of the transformer is that it can take high voltage electricity, which flows from a generation plant and "transform" it into low voltage electricity that can be used by the end consumer.
---
The Transformer is Invented
---
According to the IEEE (Institute of Electrical and Electronic Engineers), a number of advances by different people led to the invention of the transformer. When electricity leaves a generation plant, it may run through power lines at as much as 700,000 volts. When the electricity reaches our homes it may come in at 110 volts. But when it reaches a factory it may arrive with several thousand volts. It's transformers that change the voltage to suit the end consumer. However, it turns out this is a very inefficient way to deliver electricity and much energy is lost in the process. This inefficiency increases cost, fuel consumption and our carbon footprint.
---
The Chicago World's Fair
---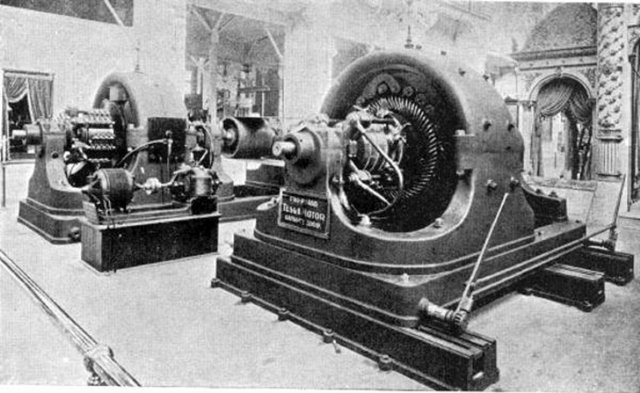 The picture shows Tesla's polyphase AC generator at the Chicago World's Fair. The image is in the public domain. It was taken in 1893 and the author is unknown.
---
With the use of a transformer, alternating current could travel much farther and faster than direct current. A demonstration of its utility was presented at the Chicago World's Fair in 1893 when the Westinghouse Corporation lit up the Fair with AC electrical transmission. The final blow to widespread use of DC transmission occurred at Niagra Falls in 1896, when Westinghouse Corporation was able to convert energy from the Falls to light the city of Buffalo with alternating current. In a few years, Westinghouse was powering the lights on Broadway, in New York City.
---
Alternating vs. Direct Current
---
AC technology was a natural fit with centralized generation, because the electricity could be produced at one location and sent over great distances. The expansions of centralized generation and distribution of electricity over high power lines coincided with a rapid growth of industry and cities in the late 19th and early twentieth centuries. This was a global phenomenon.
---
AC and DC Icons
---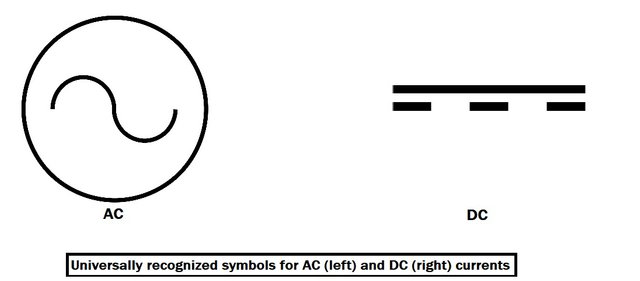 ---
Rapid Growth of Electricity and Economies Go Hand in Hand
---
Without a widely accessible, affordable, dependable electrical system the twentieth century would not have been the century of global economic expansion that it became.
In the United States, by 1920 more than 50% of the population lived in cities. In Japan, between 1904 and 1911, rapid electrification helped to fuel industrial growth that would make Japan a formidable global competitor. And in Johannesburg, South Africa, the discovery of gold, installation of an electrical grid and rapid urbanization occurred almost simultaneously.
---
---
The Grid in the 21st Century
---
In the twentieth century the growth of electricity was aided by government regulation. This growth demanded enormous outlays of capital and vast exploitation of fossil fuels. In this regulatory and economic environment, utility companies developed into "natural monopolies", which were organizationally inflexible. They were unable to adapt to evolving circumstances.
If Edison and Tesla were alive now, would Edison get the last laugh? It turns out the high velocity transmission lines that fueled growth in the 20th century don't meet the needs of the twenty-first-century. In fact, many of us today use direct current to power some familiar devices, including cell phones, computers and LED light bulbs.
---
---
When speaking of the effectiveness of a utility delivery system a number of metrics are applied. With regard to electricity these commonly are reliability, resilience, accessibility, security, and environmental impact.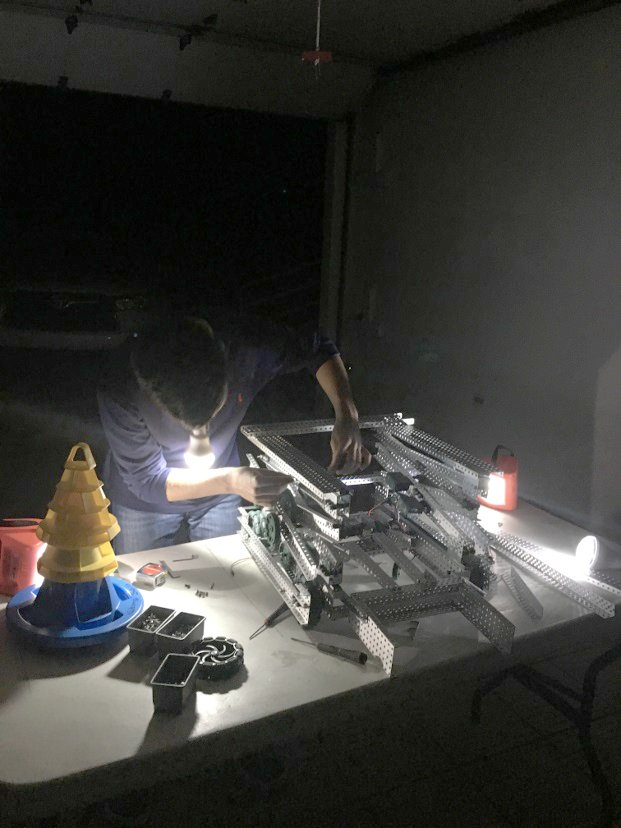 This picture was taken on November 17, 2017, Almost two months after Hurricane Maria hit the island of Puerto Rico. The young man is Nelson Badillo, a high school junior. He's trying to complete a project in robotics. His only light is the rechargeable solar bulb that's strapped to his forehead. The picture is used under a Creative Commons Attribution-Share Alike 4.0 International license.
---
How Does the Centralized Grid Measure Up?
---
Reliability
---
On a site called "World Power Outage", some major outages that have occurred since 2000 are noted. To name a few:
*August 14, 2003, power outage covers cities across eastern Canada and the U.S.
*November 10, 2009, vast swath of central and Southern Brazil plunged into darkness
*July 31, 2012 hundreds of millions without power as half of India goes dark
*October, 2012, 70% of the island of Jamaica loses power; approximately 8,100,000 in 17 U. S. states lose power
*March 11, 2014, major blackout hits Darwin, Australia
*September 20, 2017 3.5 million people in Puerto Rico lose electricity
---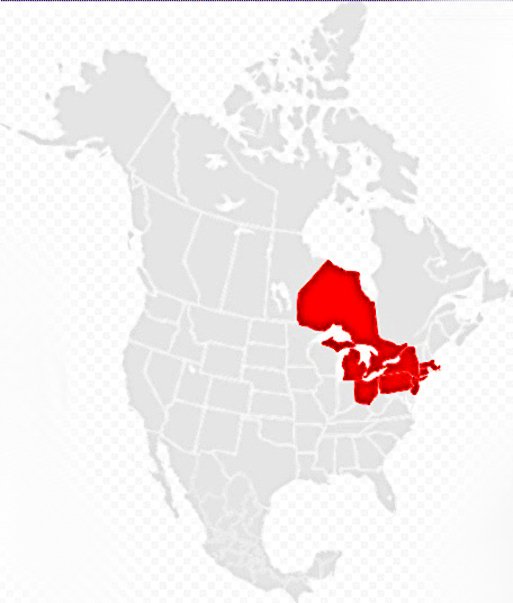 This map gives a general idea of the area covered by the 2003 blackout in North America (in red). Areas covered parts of Canada and the U.S. Image attributed to Lokal_Profil on Wikipedia and is used under a Creative Commons Attribution Share Alike 2.5 Generic license
---
Resilience
---
I selected a few of the outages listed above and checked out how long it took utility companies to restore electricity.
*Darwin, Australia: a little more than 12 hours in most places
*India, 2012, because there were two back-to-back grid failures it took a couple of days for recovery from both outages to take place
*Sandy : On Jamaica, 100% of the customers had service restored after 17 days. In the affected U. S. areas, some homes were without electricity three weeks later.
*Puerto Rico, one year after Hurricane Maria the Washington Post reports that "most" medical centers that provided dialysis and other essential services have had power restored but "the power grid remains fragile". An estimated 4,000 died. It is believed many of these succumbed to conditions precipitated by a lack of electricity.
---
Accessibility
---
As was stated earlier, more than a billion people in the world do not have electricity. And for many others, there is an electricity ration of a few hours a day. Some examples: Iraq; India; Nigeria; and Venezuela.
---
Environment
---
Depending on the type of fuel used, damage to the environment from central generation and distribution of electricity varies. The IEA reports that 40% of the world's electricity is fueled by coal. And according to Greenpeace, coal is the dirtiest of the fuels. Not that oil and gas--other fuels used in central generation-- are any bargain. Greenpeace reports that oil is responsible for 27% of CO2 released into the atmosphere and natural gas is responsible for releasing large amounts of methane,a potent greenhouse gas.
Another source of grid energy, hydroelectric power, does not emit greenhouse gases but does have an environmental impact by changing water temperature, flooding lands, and altering aquatic environments that marine life needs to survive.
---
Security
---
Deliberate sabotage of the grid has become a great concern in recent years. Not only is physical sabotage a danger, but a cyber attack seems inevitable. Evidence suggests penetration of grid networks has already taken place.
---
---
---
Do Microgrids Perform Any Better in These Areas Than the Grid?
---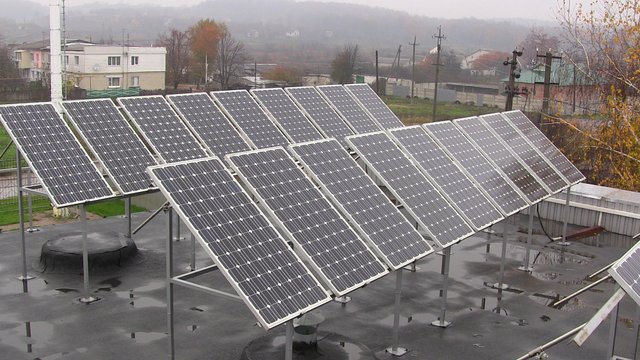 This solar-powered, rooftop, microgrid plant is designed to supply electricity to multiple users. The installation is located in the Kharkiv region of Ukraine. Picture credit: Oleg Savitsky. Used under a Creative Commons Attribution-Share Alike 4.0 International license.
---
---
Reliability
---
*According to Utility Dive, which reports on issues of electrical utilities for the industry, growth of the microgrid in North America is due to "the declining reliability of our current grid". The magazine further states that, "reliability (is) leading the arguments for microgrids".
*An article in Microgrid Knowledge explains that interest in microgrids is growing because one of the technology's many benefits is that it increases electricity reliability.
*In April of 2018, the governor of New York State, Andrew Cuomo, touted the benefits of a microgrid installation at the State University of New York Campus in New Paltz. The article describes the installation, which is fueled by solar energy, as offering "increased reliability".
---
Resilience
---
*An article in Energy Manager Today, entitled "Growth of Microgrids for Resilience", explains how interest in microgrids is growing around the world because of the ability to operate in challenging situations. The article describes Japan's movement toward development of microgrid technology ever since the nuclear meltdown at Fukushima.
*An article in Renewable Energy World entitled "This Is What Microgrids for Resilience in Emergencies Look Like", describes how microgrids are going to be part of Connecticut's preparedness in the future. The grids--some already in place-- will be installed at schools, fire stations, elderly care centers, police stations and at least one university and will be fueled by a combination of solar panels and natural gas.
*An article in Energy Manager Today entitled, "US Army Targets Energy Resiliency Through Microgrid Projects" describes the army's effort to convert their clean energy microgrid projects "to be more focused on a direct resiliency contribution for the Army".
---
Accessibility
---
This is where the argument for microgrids becomes truly compelling. Barriers to providing electricity to remote or undeveloped regions are many. These include large up-front capital outlay required for central grid development and concerns about adding greenhouse gasses to the environment. Microgrids can be installed with minimal capital outlay. Microgrids accommodate 'clean' energy. And they can be tailored to meet the needs of one customer or many customers. They can link into a larger grid or operate, when necessary, independently. This technology is potentially within the reach of virtually everyone in the world.
---
---
---
Climbing the (Solar1) Energy Ladder
---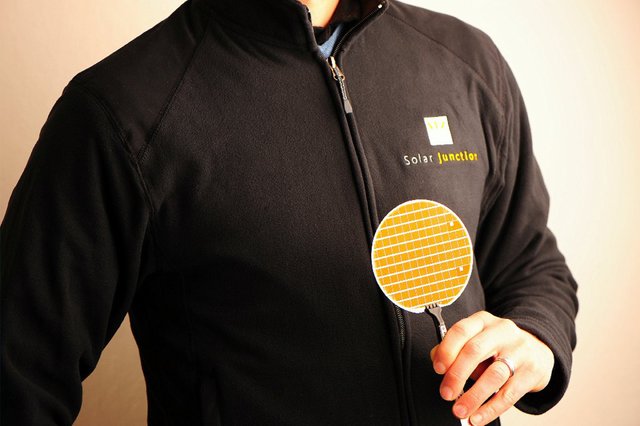 This mini solar panel won an award for concentrating solar energy. According to the caption, the panel set a "new world record of 43.5 percent for solar cell conversion efficiency.". The picture is in the public domain. Author is Energy.gov.
---
---
A microgrid can begin with something as simple as a solar powered light bulb. This will allow a child to do homework at night. In all likelihood it will replace a kerosene wick lantern. According to a research paper published at Stanford university, replacing a kerosene lamp with a solar powered LED lamp removes noxious fumes2 from a home, and increases the amount of light available for "study or income-producing activity."
The next step up the solar energy ladder would provide up to 100 watts of solar-generated power, which would allow individual home owners to light homes, charge cell phones and/or power a small appliance. Providing this technology to underserved areas is dependent on making the collection and storage of solar energy affordable. 3
An example of how this technology is not only accessible but transformative in underserved communities may be found in a small village in Kenya. There, one woman, Beatrice Marpe, has become a solar ambassador, introducing small scale, affordable solar installations to people in her community. "Compared with kerosene and firewood," Marpe explains, "the cost is low." She adds that people with small solar installations have the rare luxury of watching television.
---
Environment
---
An advantage of microgrids is their ability to deliver service without extracting a high toll on the environment. The examples below demonstrate how conversion to microgrids is driven by environmental concerns as much as it is driven by anything else.
---
*A paper published in 2014 by the Imperial College of London suggests that installation of microgrids would remove a significant fraction of the growing global carbon dioxide emissions.
*Kaiser Permanent in California decided to incorporate a solar-powered microgrid into its energy plan. As Rame Hemstreet, VP of Operations explains, the goal is to "do no harm" and achieve carbon neutrality in 2020".
*The Mashpee Wampanoag tribe in Cape Cod, MA is well on its way to establishing a microgrid fueled by renewable energy. President of the Mashpee's Community Development Corporation, Mark D. Harding, explains a goal of the program is to reduce the tribe's carbon footprint.
---
Security
---
While most of us are aware of the security risk to the central grid, we should take a heads up from the military, not only in the United States but in other countries, which are investing heavily in microgrid technology. Having a reliable, resilient energy source is considered essential for national security. That energy source, increasingly, is sought in microgrid technology.
*A 2017 article in *Microgrid Knowledge" reports that the U. S. Military has begun a program for developing of a mobile microgrid project. The idea is to make a rugged, completely self-sufficient mobile energy source.
*The Maritime Executive reported in May of this year that China has installed a remote-island intelligent microgrid on Yongxing Island in the South China Sea. The installation will aid in both civil and military development.
*A recent article in Science Direct explained that one of the prime motivations for choosing a microgrid over a centralized grid is security. Security includes risks of outage from natural disasters (hurricanes, earthquakes, etc.), cyber and physical attacks, and cascading outages due to the interlinking nature of a central grid.
---
---
---
There are so many problems facing us today that seem unsolvable. Electricity delivery is not one of those. Smart people--the military, schools, hospitals--are adopting microgrid technology. This needs to be a mainstream idea. Government investment in improving storage technology would make microgrid use even more affordable and accessible than it is today. That would be good for individuals, and the planet.
---
---
1 *Small scale wind turbines are another form of renewable energy available for microgrid use in some circumstances.
2 A study published in the Journal of Toxicology and Environmental Health reports on the inhalable particulate matter released by kerosene wick lanterns and describes the possible long-term health consequences of this exposure.
3 *Referred to as PV (photovalic) and BESS (Battery Energy Storage System)*
---
---

Some Sources used in writing this article
---
https://www.weforum.org/agenda/2018/06/1-billion-people-lack-electricity-solution-mini-grid-iea/
https://mashable.com/2017/09/15/one-billion-people-dont-have-access-to-electricity/#h5iTZQt2uOqT
http://www.dlsteiner.com/blog/2012/12/21/reliability-101-the-basics-of-electrical-distribution-system-reliability
https://www.greentechmedia.com/articles/read/enhance-utility-grid-resilience-icf-international
https://timeforchange.org/what-is-a-carbon-footprint-definition
https://www.energy.gov/articles/war-currents-ac-vs-dc-power
https://ieeexplore.ieee.org/document/6682002/
https://www.explainthatstuff.com/transformers.html
https://www.teslasociety.com/columbia_expo.htm
https://historyrat.wordpress.com/2013/01/13/lighting-the-1893-worlds-fair-the-race-to-light-the-world/
https://www.pbs.org/tesla/ll/ll_niagara.html
https://www.vox.com/2015/9/9/9287719/utilities-monopoly
https://www.economist.com/finance-and-economics/2000/04/13/a-century-of-progress
http://americanhistory.oxfordre.com/view/10.1093/acrefore/9780199329175.001.0001/acrefore-9780199329175-e-327
https://eh.net/encyclopedia/japanese-industrialization-and-economic-growth/
https://www.siemens.com/global/en/home/company/about/history/news/gold-rush-in-south-africa.html
https://www.economicshelp.org/blog/glossary/natural-monopoly/
https://www.ferc.gov/about/offices/oer.asp
https://www.nrdc.org/experts/john-moore/electric-grid-resilience-and-ferc-what-happens-next
http://www.worldbank.org/en/topic/energy/publication/sear
https://www.forbes.com/sites/constancedouris/2018/01/16/as-cyber-threats-to-the-electric-grid-rise-utilities-regulators-seek-solutions/#343f0551343e
http://www.theworldcounts.com/counters/interesting_facts_on_energy/consumption_of_electricity
http://www.mapreport.com/century/subtopics/d/o.html
https://www.cnn.com/2012/10/24/world/americas/tropical-weather-sandy/index.html
http://nation.time.com/2012/11/26/hurricane-sandy-one-month-later/
https://riskfrontiers.com/Briefing_Notes/Briefing_Note_269.pdf
https://blog.powercuts.in/?p=28
https://www.pioj.gov.jm/Portals/0/Sustainable_Development/Final%20%20DaLA%20Report%20Hurricane%20Sandy_Updated.pdf
https://www.dnainfo.com/new-york/20121121/gerritsen-beach/hurricane-sandy-victims-celebrate-thanksgiving-with-without-power/
https://www.washingtonpost.com/opinions/the-puerto-rico-death-toll-will-only-get-higher/2018/09/02/7b5d2eec-ad51-11e8-a8d7-0f63ab8b1370_story.html?utm_term=.c0f0308535b5
https://www.washingtonpost.com/national/harvard-study-estimates-thousands-died-in-puerto-rico-due-to-hurricane-maria/2018/05/29/1a82503a-6070-11e8-a4a4-c070ef53f315_story.html?utm_term=.3b8a328c3044
https://www.aljazeera.com/news/2018/07/electricity-cuts-iraq-life-unbearable-summer-heat-180731111220743.html
https://epic.uchicago.in/project/electricity-subsidies-rationing-and-manufacturing-growth-in-rural-india/
https://medium.com/@Edmund_Olotu/the-electricity-situation-in-nigeria-3f53c8ae0267
https://www.reuters.com/article/us-venezuela-blackouts/venezuela-begins-power-rationing-as-drought-causes-severe-outages-idUSKCN1GS2M5
https://www.iea.org/topics/coal/
https://www.greenpeace.org.uk/what-we-do/climate/energy/dirty-energy/
https://www.greenpeace.org.uk/what-we-do/climate/energy/dirty-energy/oil/
https://www.greenpeace.org/usa/global-warming/issues/natural-gas/
https://www.scientificamerican.com/article/how-bad-of-a-greenhouse-gas-is-methane/
http://environment-ecology.com/energy-and-environment/100-hydropower-and-the-environment.html
https://nationalinterest.org/blog/the-buzz/cyber-threats-the-us-electric-grid-are-real-19000
https://www.utilitydive.com/news/going-small-microgrids-are-good-for-reliability-but-are-they-good-busines/376365/
https://microgridknowledge.com/power-reliability-data-centers-survey/
https://www.governor.ny.gov/news/governor-cuomo-announces-completion-solar-generation-and-energy-storage-system-suny-new-paltz
https://www.energymanagertoday.com/japan-moves-toward-microgrids-distributed-power-generation-0172139/
http://www.world-nuclear.org/information-library/safety-and-security/safety-of-plants/fukushima-accident.aspx
https://www.energymanagertoday.com/2017-microgrids-resilience-0173813/
https://www.energymanagertoday.com/us-army-microgrids-resiliency-0175787/
http://large.stanford.edu/courses/2011/ph240/machala1/
https://rmi.org/blog_2015_05_12_building_and_climbing_the_solar_energy_ladder/
https://www.expogr.com/tanzania/solarexpo/detail_news.php?newsid=4985&pageid=2
https://www.imperial.ac.uk/media/imperial-college/grantham-institute/public/publications/briefing-papers/Solar-power-for-CO2-mitigation---Grantham-BP-11.pdf
https://www.planningreport.com/2018/08/24/kaiser-permanente-s-richmond-medical-center-solar-battery-microgrid-cec-funded-model
http://www.usetinc.org/news/the-mashpee-wampanoag-tribe-is-another-step-closer-to-becoming-energy-independent-with-renewable-energy-6-11-2018/
https://microgridknowledge.com/go-electric-military-microgrid-us-army-corps/
https://www.maritime-executive.com/article/china-installs-microgrid-on-woody-island#gs.G6GSymg
https://www.sciencedirect.com/science/article/pii/S136403211830128X
https://eco-globe.com/best-residential-wind-turbines/
https://www.ncbi.nlm.nih.gov/pmc/articles/PMC3664014/
https://ieeexplore.ieee.org/stamp/stamp.jsp?arnumber=8379343