ICO Review : Viewly Vs Viuly?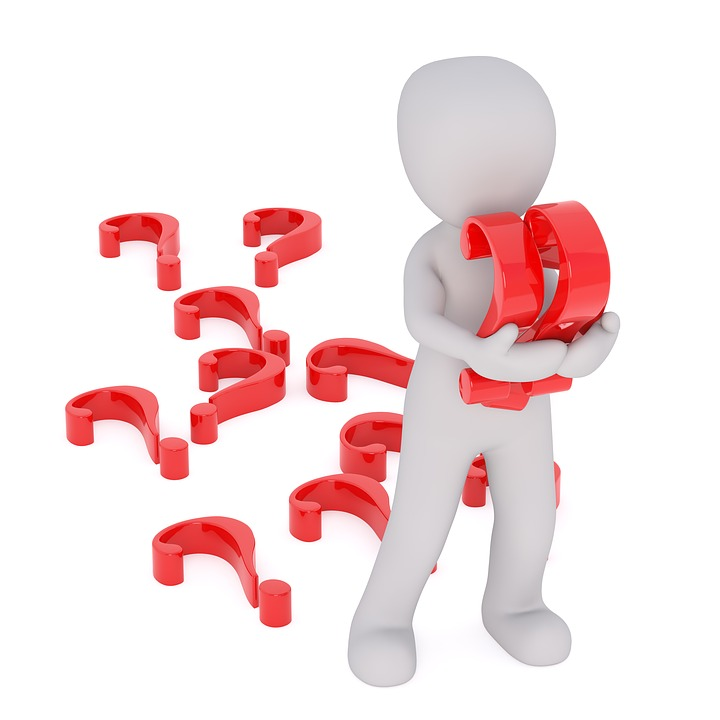 TL;DR;
viuly
Claims is the first video sharing platform using blockchain.
Unrealistic claims of growth with no basis.
No technical working of system are provided in whitepaper.
6 pages of whitepaper dedicated to marketing of ICO sale(since removed to 3 pages).
Claims of staff who have no involvement(since changed on site).
States a company invested $150K which doesn't exist.
All posts announcing or related to are after viewlys posts.
Claims ownership of servers since 2014 with no change, has had 5 changes in 2017.
---
I am posting evidence here as there is massive marketing campaign for the scam ICO and needs to be stopped before any more lose funds and im sure there will be backlash from those promoting the scam when i comment on the posts.
I was recently contacted by a user who i had banned from my Discord Server due to suspecting the group he was helping to run of being disingenuous setting up users to auto-vote on false promises also taking votes to promote ICO referral promotions and illegitimate ICO's he was asking to be allowed back in and that they had secured 665 ETH investment for some "great investment" they have planned linking me their recent youtube video detailing
This brought to my attention this article promoting an ICO called Viuly I thought immediately oh I've heard of this and think its a great idea and that @furion was one of the devs working on but when i went to the site alarm bells started ringing.
---
I proceeded to check out the whitepaper which was nothing more than an advertising pamphlet most of which talked about the marketing of the ICO sale and bounty program with no mention of technical aspects or any sort of future except for a joke of a road map.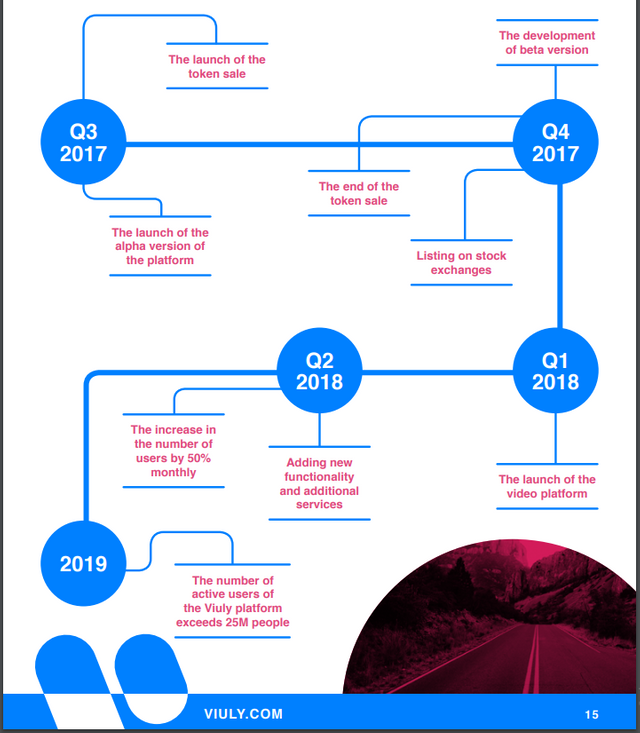 Source :viuly.com/Viuly_Whitepaper
---
Viuly also claims to have $150k funding from Blockchain investment group Krypton Capital which doesn't exist bar the website krypton.capital and the addressgiven are for business centers with no listings for the company.
Leonardo Business Center
19-21, Bohdana Khmelnytskoho Str.
IQ Business Center, Bolsunovska St. 13-15
I think this was given so investors would stumble upon UK based investment firm of the same name
kryptoncapital.co.uk
---
I checked out some of the team they had listed and was suspicious of one in particular who was a real person working in blockchain space Karthik Iyer founder and CEO of BlockchainMonk so i contacted on twitter.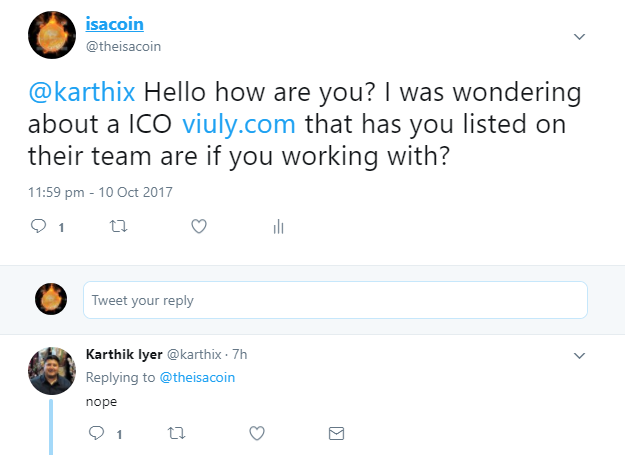 Twitter users
they have since changed their site and removed listing of Karthik Iyer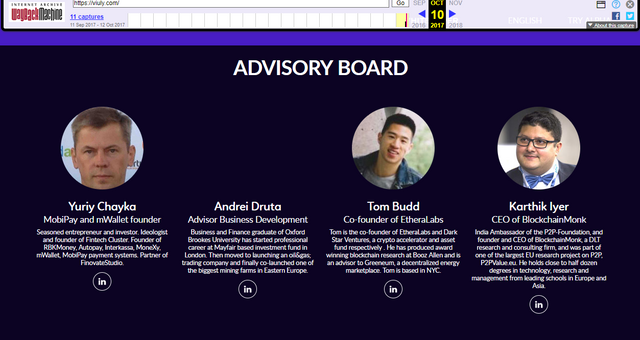 Updated site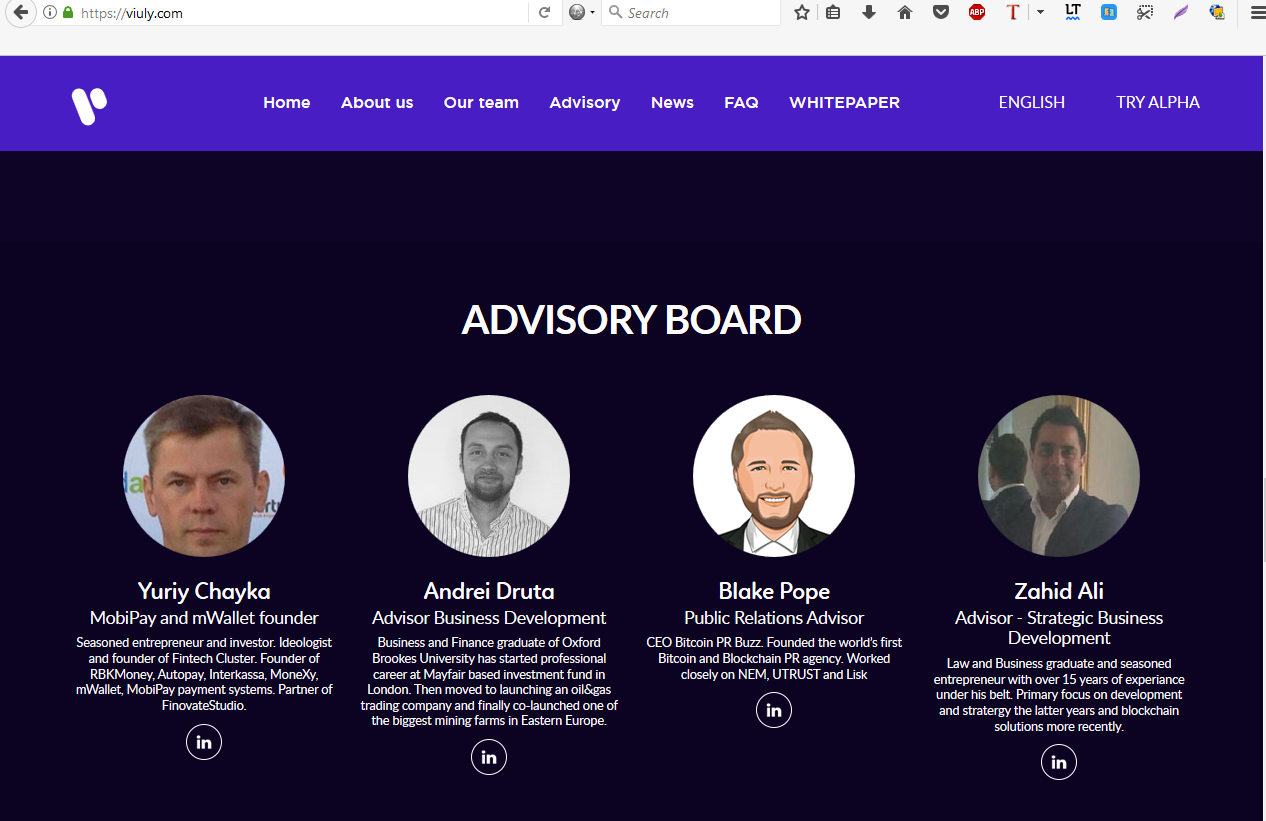 ---
Here are the dates of first posts to different social media/forums sites.
First Medium post
Medium Users
---
First Twitter post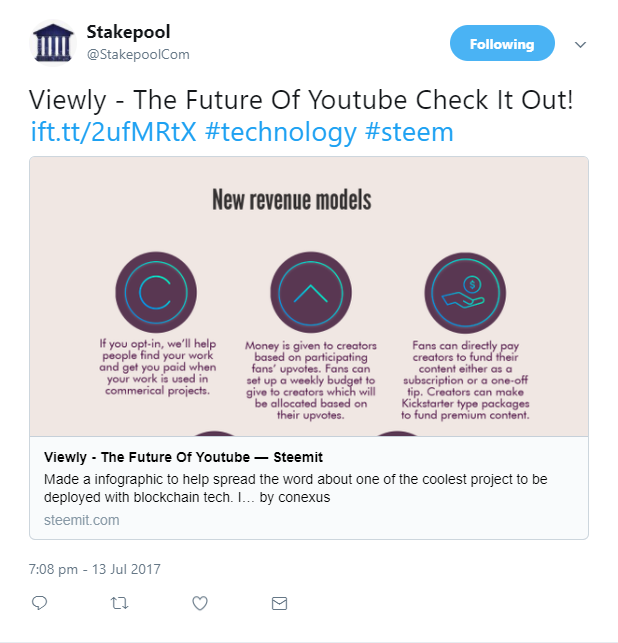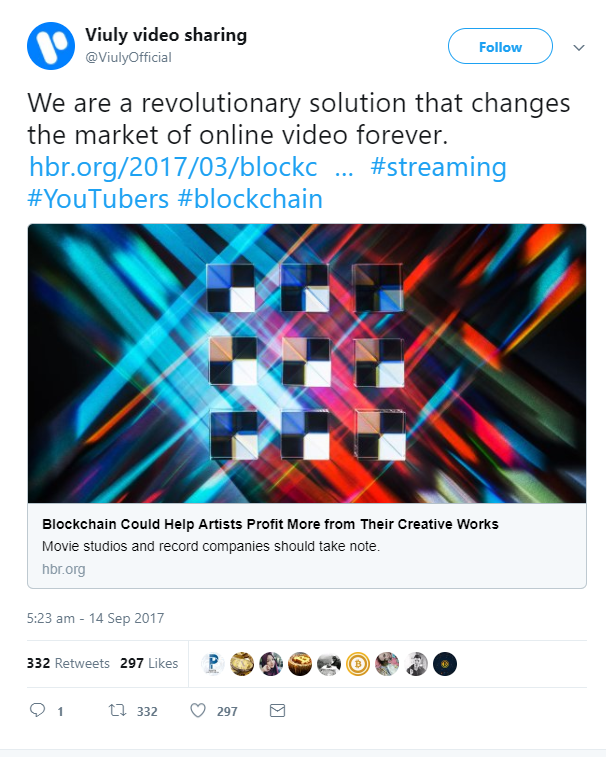 Twitter Accounts
---
First Bitcointalk posts
Bitcointalk users
---
First steemit posts
steemit users
Viewly @furion
Viuly @coinidol
---
whois data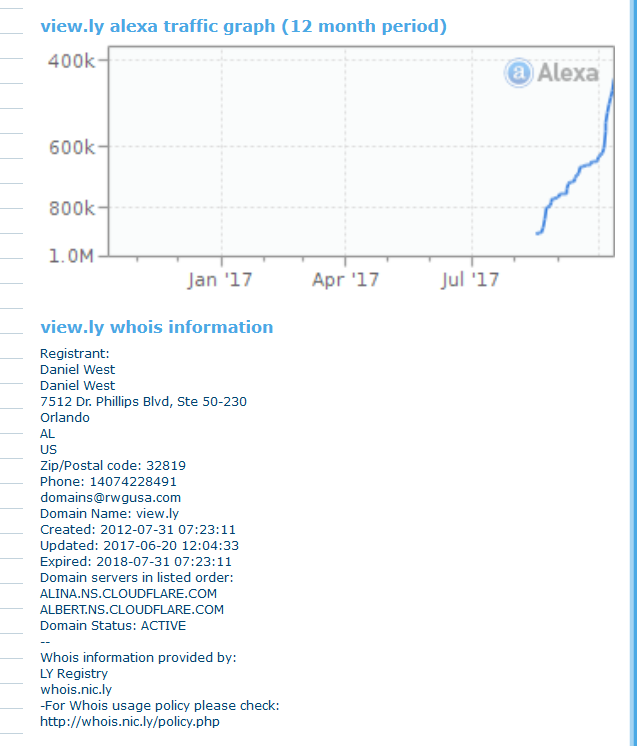 view.ly fully transparent with info on registrant shown.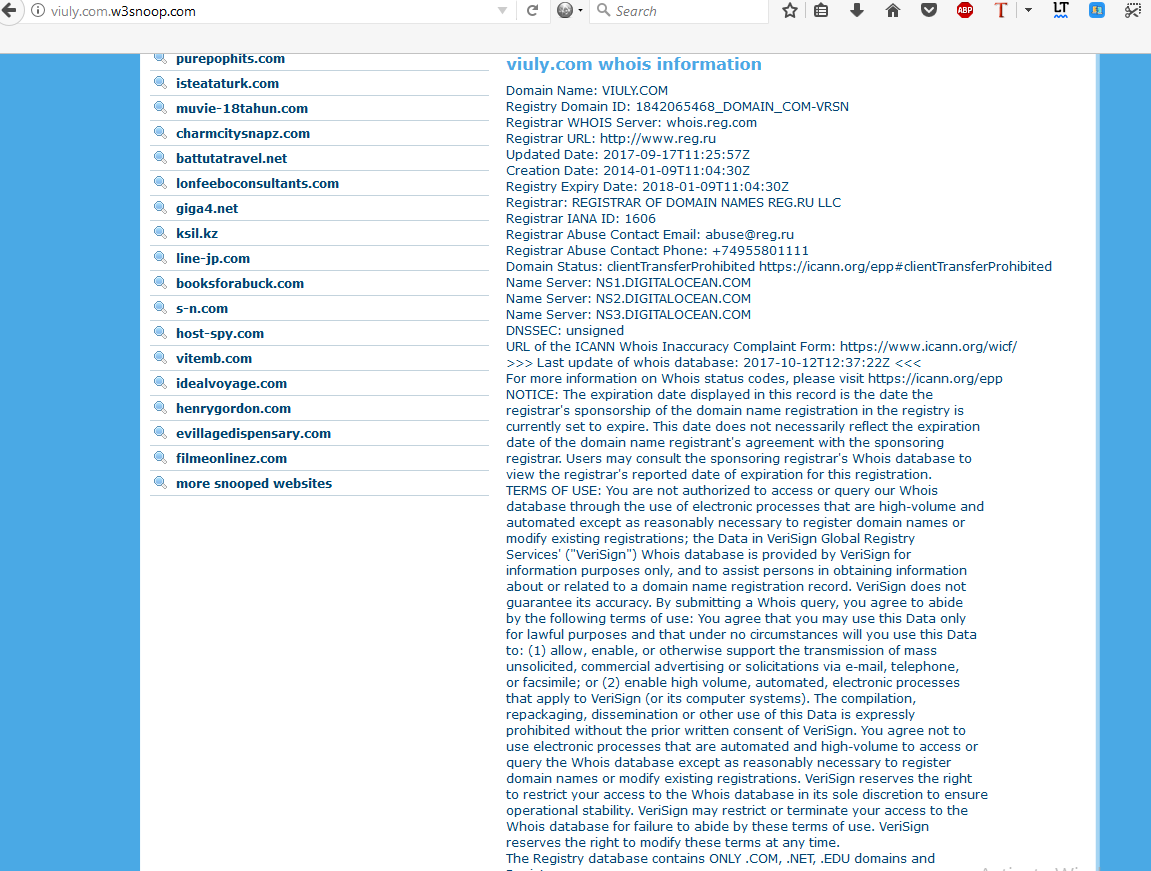 Viuly.com data hidden
Real site = View.ly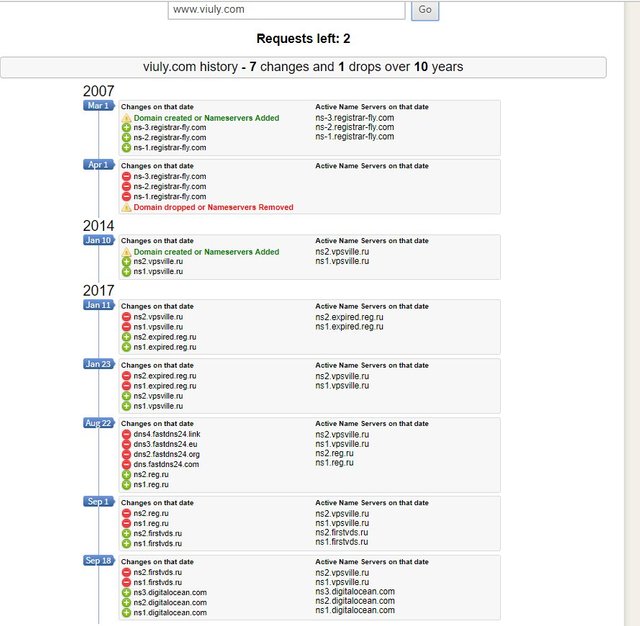 ---
Its evident from the information provided that Viuly is the scam ICO and have spent a lot of money trying to push promotions to get some investors who might think they are investing in Viewly which im sure will do well regardless of this scam.
Using the information gathered i will do my best to spread the word so that no more duped into investing they already have received 77 ETH if their site is too be believed this is crazy and should be put an end to.
---
A post from @furion warning of copycat ICO Beware of impostors and scams trying to mimic Viewly
The recent announcement for Viewly Pre-ICO is starting soon, please follow the security precautions
--
I hope this information helps some people and you will consider looking at Viewly in preparation for the ICO token sale on the ethereum platform
For information regarding Viewly
Webpage: https://view.ly
Telegram: https://t.me/Viewly
Alpha : https://alpha.view.ly
Whitepaper: http://view.ly/Whitepaper.pdf
Blog: https://blog.view.ly
Email: [email protected]
Contact Email Address
---
Image source : 3dman_eu via pixabay.com