A lot of cryptocurrency projects are using Slack as a medium of communication. Ethereum introduced the Initial Coin Offering (ICO) concept with its crowd sale. Raising funds before the project was finished in exchange for tokens.
As People got unexpected high returns on ICO, Most of the new investors are now try to invest on a coin As early as possible, because Fear Of Missing Out (FOMO) is going to the moon
Now if you're not deep into crypto, To give you context for why there is epic FOMO happening right now take a look at these returns.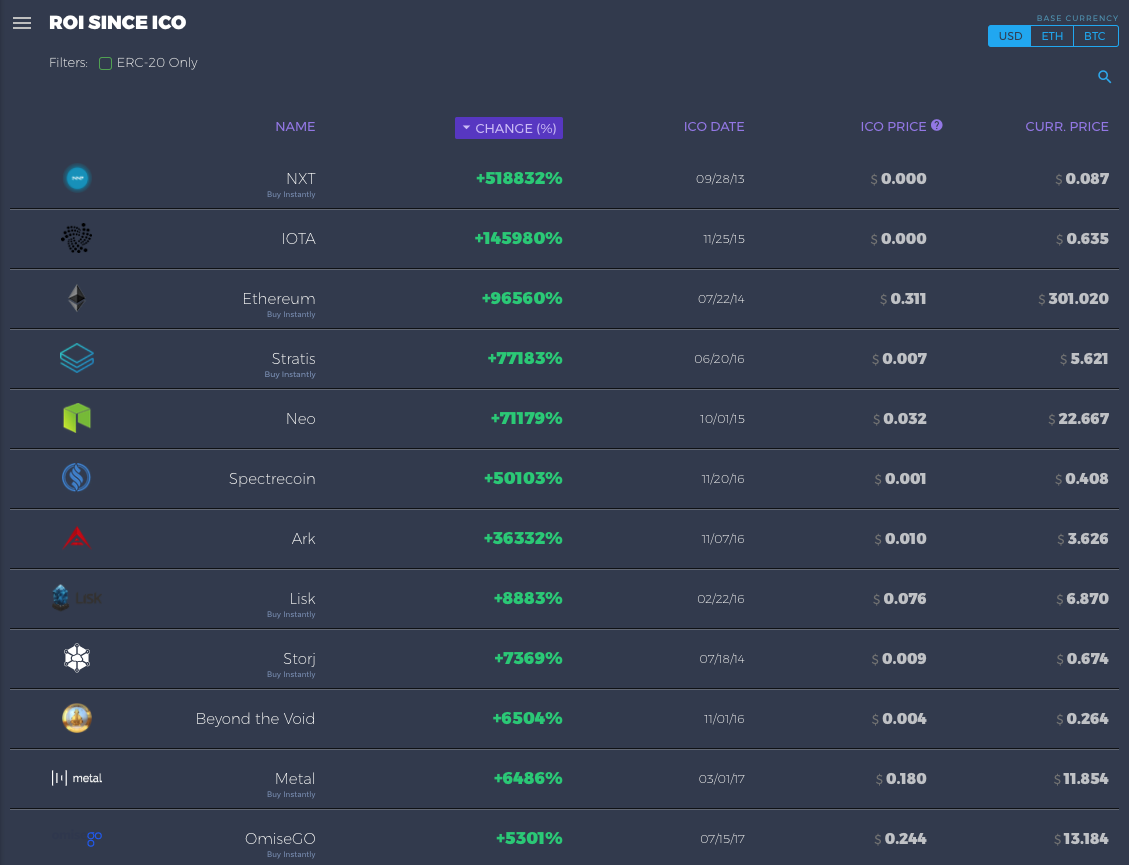 What are the methods are they trying
1.Direct Message in Slack
Remind task by using Slack Bot
Scam ICO site with using False Advertising
Duplicate Clone Site
Attack 1 — Direct Messages
Slack has a feature, that sends users an email to let them know they have unread direct messages and It's is enabled by default.Naturally, scammers have started sending direct messages to users. This bypasses email scam filters since the email is coming from no-reply@slack.com as Slack is a reputed site.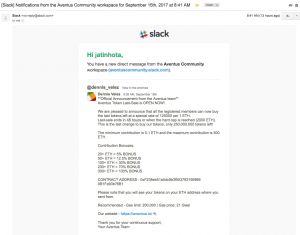 When an ICO happens the Coin Developer team is communicated through a variety of public channels. These announcements create a very convincing template for scammers to use.Like 5 to 100% bonus for attracting more users to get trapped.
But Here comes the advantage of Blockchain, We can know the exact amount got scammed.
Etherscan.io makes it easy to look up transactions on the blockchain to a particular address. Using the address in the scam we can see 90 transactions and a token balance of $439,492.70 USD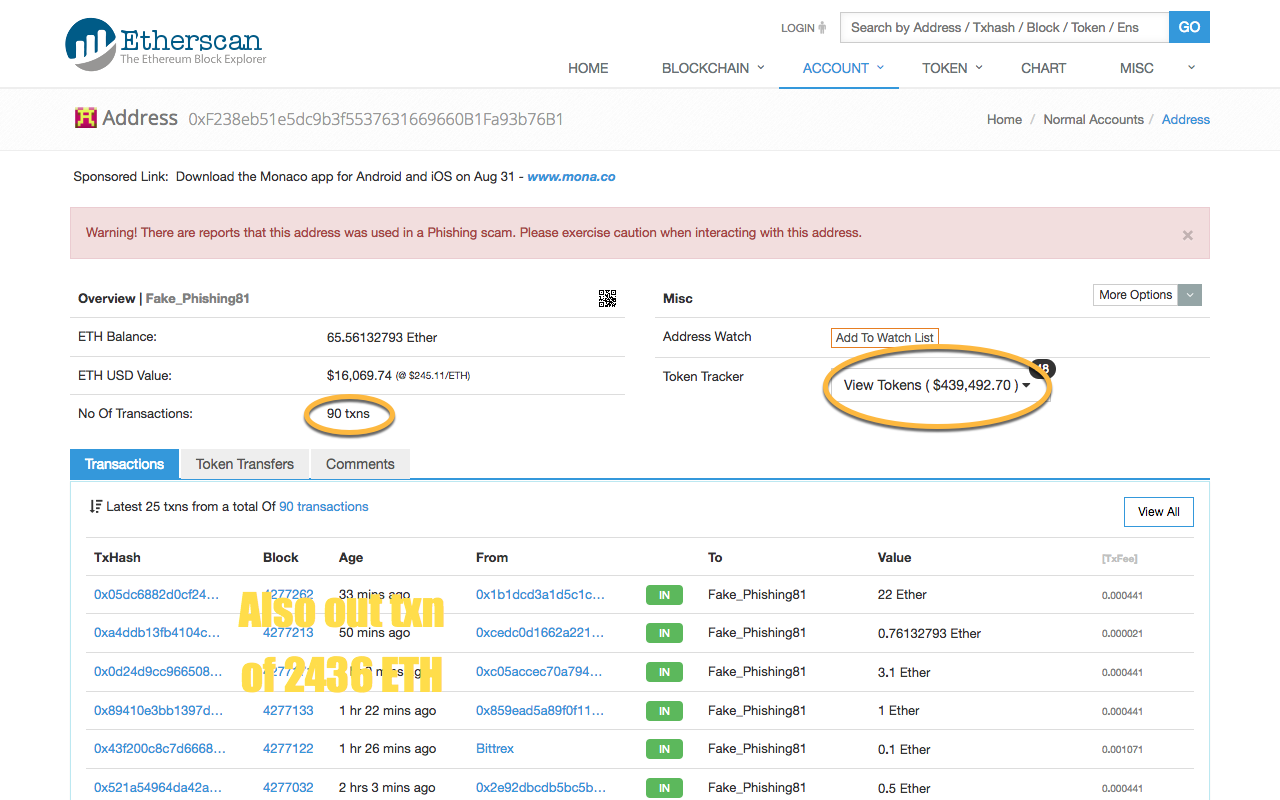 Attack 2 —Remind task by using Slack Bot
A scammer can set tasks for every user via slackbot. Once the scammer is detected and kicked out of the slack group there is no way to delete the tasks. As a result, slackbot sends the message even after the scammer is removed.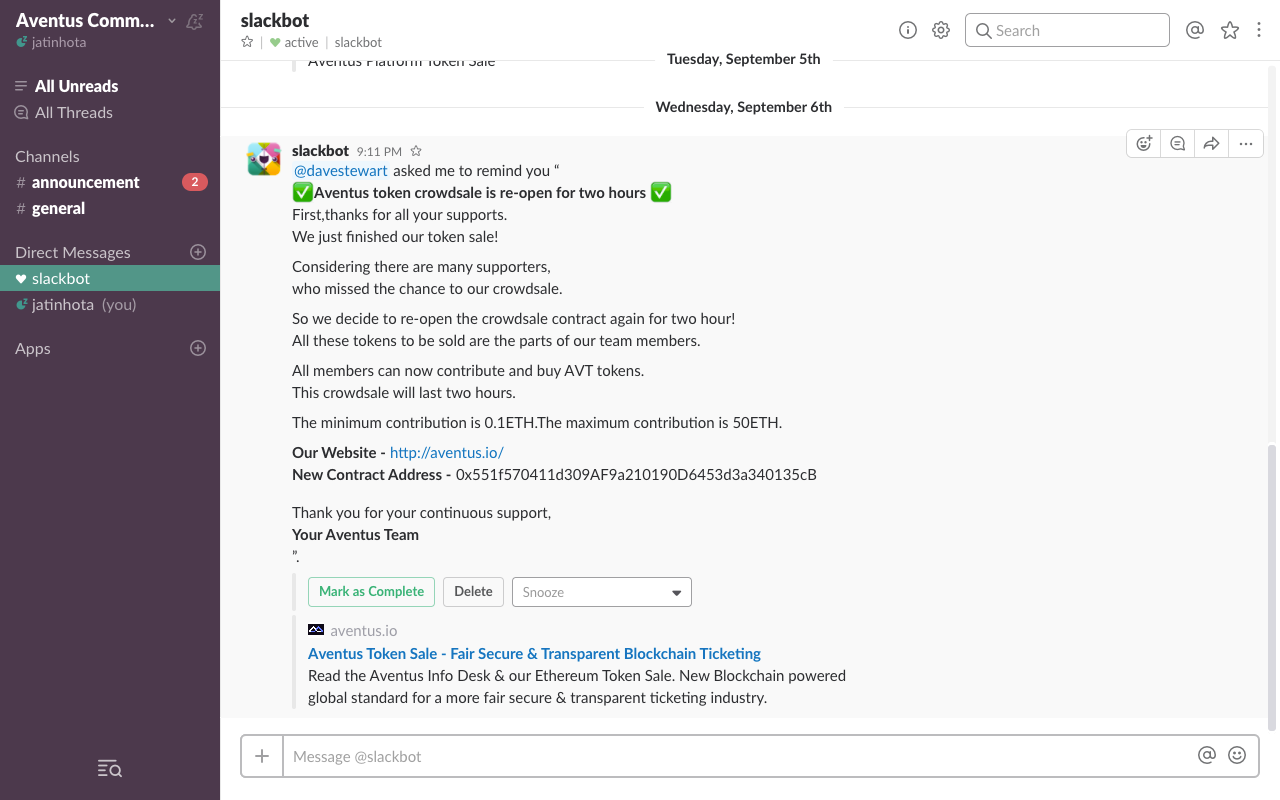 We can understand, In large and legit organizations, Work must be completed even after the member left. But an Open community like above is damn hard to clean the mess done by a scammer.
Attack 3 – Scam ICO site with using False Advertising
There are some users who will first doubt it because There is a lot of Fear Uncertainty and Doubt (FUD) in the trading channels. So, It is obvious that they will search it on google. I heard about Red Pulse along with Kyber (an ICO that is so hot right now). So naturally, I was curious to know more. See What I found on Google
![Scam ICO site with using False Advertising.png]
(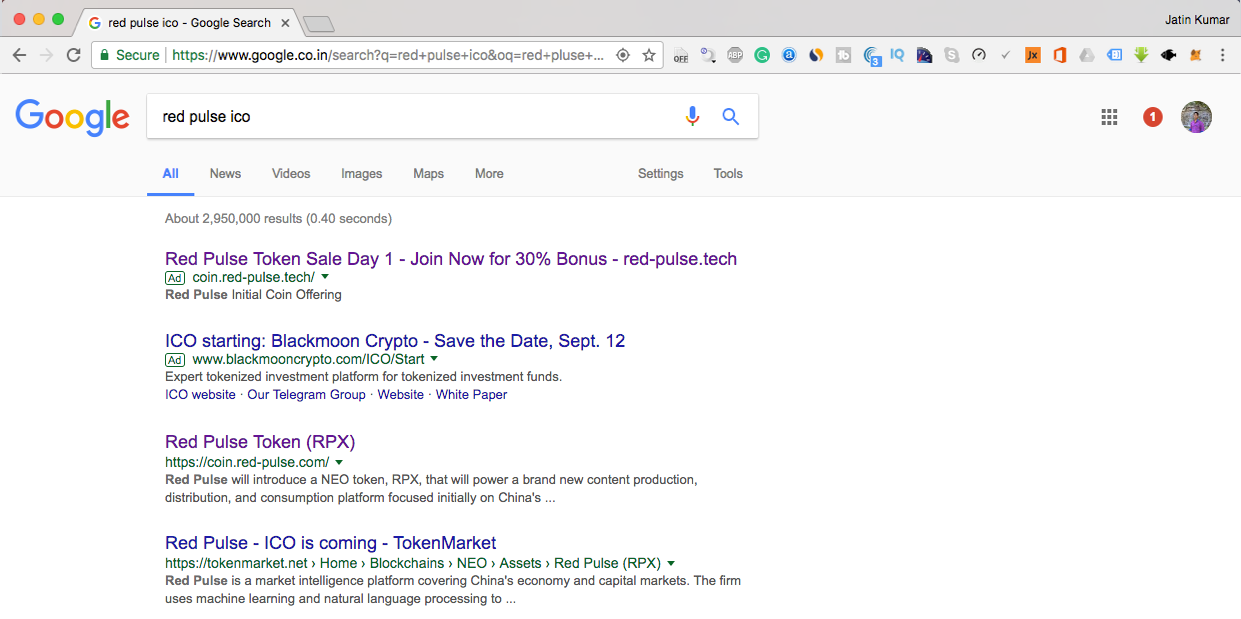 )
Now the Top Ad takes me to below site.
![RPX Scam Site but Seems Legit.png]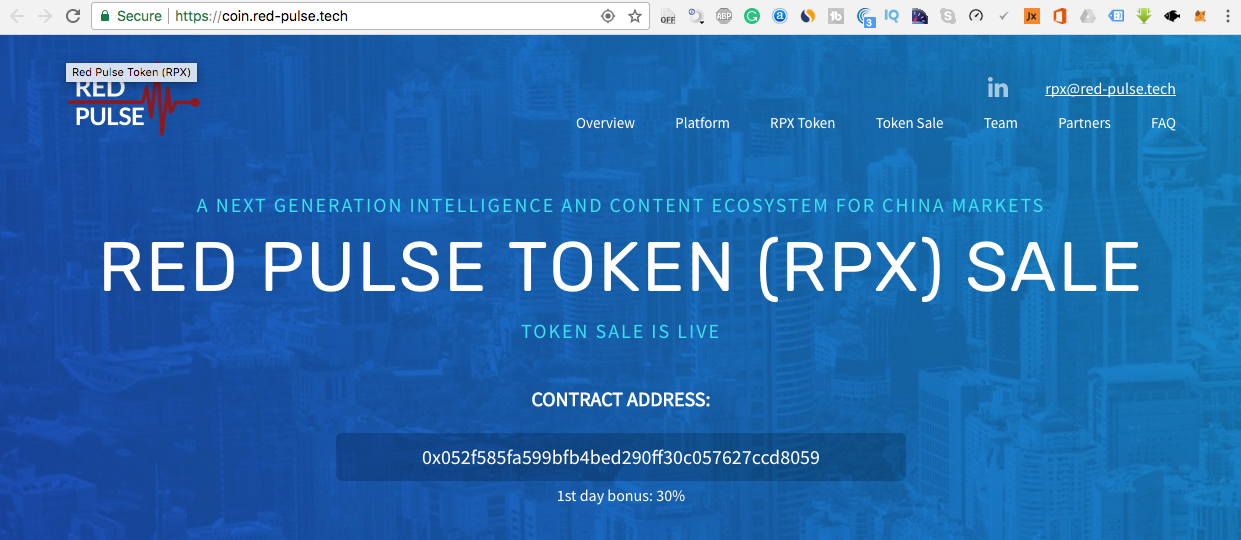 To Learn What are other methods Scammers are using to Scam Users. You Should Visit This Article on CoinGyan

In The End
If you're investing into crypto and using the communities, if it sounds too good to be true But probably it is a scam. So Always Look for official channels to verify everything.
Always be skeptical.
The official channels can get hacked. The Enigma ICO accounts got hacked resulting in nearly $500,000 being stolen.
Trust no one
Follow me if you want to learn more about crypto and how to invest safely.
Hacks are pretty common in the crypto world:
To Learn How to Avoid These Scams. You Should Read This Post on CoinGyan

So please be aware and resteem this so others can see and be careful not to click on links received like that! This is not a joke and you can be hacked also by ALL your funds if you don't pay attention
Donations
Any support that you guys can show through donations - big or small - would be absolutely amazing :)
And don't forget to let me know in the comments section so that I can personally thank you!



Bitcoin (BTC): 33qeCfwb2EqR6ePR6zcdmDWMU4CZDd7Vje

Bitcoin Cash(BCC): 1GQED2Q6eSNJ3VQw7Db5MUdYvFzdjGahG1

Ether(ETH): 0x2a9d40018b9Da0d65AC2D77A3df09946fBB3FeAD

Ripple(XRP): rP3tE5rGHCduZCSJUuoDPEdhmZHVMiNvZ7

Startis (STRAT): SRHtSr4PKZoNDfPLF3rpLPvMgZaGso4p7K

Litecoin(LTC): LXXBvcHFWpfFpxz8Lww9d3wNdz11vryDko

Dash(DASH):XohknRrMW2x8kGw7d9UTvEzwHbhfBis5LB