Faithful is he who has called you; which will also.
1Ts 5:24
Woowww! what a short verse but how powerful it is, only with the fact of understanding and understanding even to the bowels of our being that the Faithful God who has called us to you and me is the same who also does through us. Personally in my daily walk I have understood more and more the famous passage of Galatians 2:20
With Christ I am crucified together, not me, but Christ lives in me; and what I now live in the flesh, I live by the faith of the Son of God, who loved me, and gave himself for me.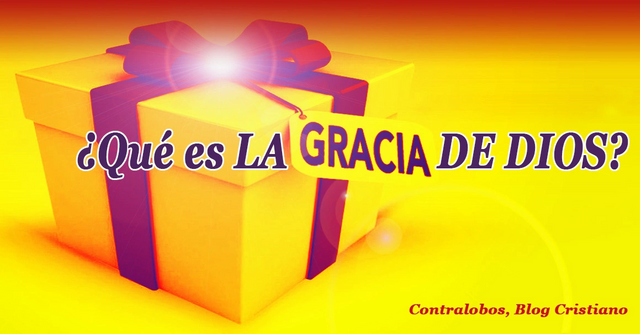 Source
Just as I understood that, in the moments when I fail, the grace of God covers me and empowers me to turn away from what the Lord does not like, and that does not stop me from being his daughter, but I correct myself, I can also understand the other end of my life: that if I can do something good, if there is any virtue in me, without gifts, talents, qualities and abilities of which I am aware that I have them, that if the Lord has given me a certain ministry, it's because of his grace! It is his grace on me doing what He wants to do through my life directing me only for the glory of his praise.
Many of us who know the Lord have thought that serving is limited to a congregation as such, in addition to thinking that we should do something for God or for God, but when the moments of pressure and trial come, we tend to faint and even feel renounce the ministry that the Lord has given us, all because we have not yet understood that it is not in our strength; it is more, it is not us, it is God himself doing in us that call that He has given us; we are not driving the Lord, it is God who pastures us and manages us as he wants to pour out of his glory and presence through the capacities and qualities that he has given you, and not for you to presume and vanaglories , but so that only his name! be exalted and glorified; I say what we have to boast about if God was and is who made it and who does it? I did not do anything, I just got ready, I turned away from all iniquity and I offered myself as a clean vessel to be used, filled and poured out in blessing to those around me; only that God uses my body, my mind, my personality, so that He, not me, is glorified. I'm just his vessel, no more.
We must learn that it is not about doing things for God or for God, but that God himself is doing it through you and me; that only you and I are an instrument for God to use our minds and our bodies. Not only do we serve God within a particular ministry in a congregation; we serve our God, many times without noticing, when we walk towards our house, when we pass by the street, we can minister the presence of God through a simple smile, a gesture; when we seek to fill ourselves more with His presence and anointing.
Many may describe me as crazy maybe, or they may think that what I am going to write is absurd, but I have understood that when I serve or do something executing an action even the least, it is God, who inhabits within me literally, what is doing in me; That if I study, it is God doing it through me, that if I talk and talk on the radio, it's God speaking through me! that if I lift, carry, bring, feel, think, speak, dance, jump, look and add all the action verbs that my dear friend passes through your head, it is God executing that action through you , as long as what you do does not go against the margins of sanctity and please the Lord.
Your life will be transformed by understanding this powerful truth, so we will be more and more excellent, not to keep the recognition of men, but so that we can say with humility to the one who praises us for a feat, looking at his eyes we can say, thank you. we are not sinning to receive a congratulation for something we did, it's just to understand that I did not do anything, I just arranged for it to be the same God doing it in me so that He will be praised, and if they did not recognize us, we still feel joyful and satisfied that not only are we useful to His kingdom, but we will enjoy a life in abundance, understanding with our whole being that it is not about living for Him or for Him, that God lives his life in me and in you Faith.
If you want, I can help you with this short prayer:
Lord my God: May it be you in me, and I in you, direct my steps, direct my walk, I need to continue walking in freedom, that you be inside me, that when I serve you, be for your glory and for your honor .
In God, only in God! we will do prowess;
Psalm 108: 13 (a) (RV60)
Let it be the Lord who lives his life in us! It is by his grace, only by his grace can we reflect his presence to serve him.
---
---