The power of God's love that transforms life and the environment around us.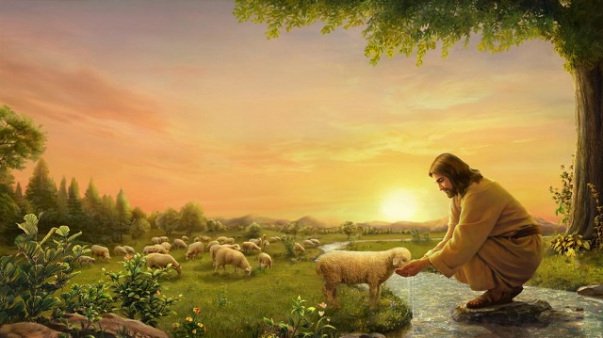 Source
Greetings and blessings to all! I want to share a message about the great power of God's love that transforms our lives and the environment around us. It is a powerful and profound love that shapes the character of the Christian and should encourage him to think about the great need to love his neighbor.
The question that every preacher should ask himself when he preaches periodically, even aloud to the people of God. God loves us and what? What should we do about it? We simply go home and reflect on the power of God and feel a pleasant warmth in our hearts and exclaim "It is so wonderful that God loves us!"
Do not do! the Bible does not give us that option, the Bible tells us that because of God's love we are responsible for doing something, the Apostle John was the great defender of God's love in the New Testament, when he began to grow old, he preached the same message over and over again, and especially to his own congregation, every time he rose to preach, he preached about God's love.
Occasionally, an impatient member of his congregation raised his hand and said: "Brother Juan, you've already preached it, can you tell us something new?" and he replied "A new commandment that I give you, that you love one another" and then preached the same message, preached about the love of God every time you preached.
I was not being senile or had lost a screw, I simply understood, perhaps more deeply than all of us, that when we reach the end of the story, in the end only one story to tell, it is the story of God's love and how it affects us
In fact, God's love affects us in such a way that everything changes in us, if we understand it correctly, it changes our personal relationships and what is life but personal relationships? Change our relationship with God, with ourselves, with other believers, with those around us in the world, even with our enemies.
That is the nature of God's love, God loved us before us, and just as he loved us, we must love others!