I know, I know... with these hot temperatures we are currently suffering in the north hemisphere is really very difficult to go for running these days...many people on holidays, others working...not too much time for posting...
But at least you still can participate helping us by proposing a good Running Quote!!!
The @runningproject quote is the comment we used to leave when the initiative resteem your running post.
The last one was a very an original quote proposed by @amico, who won the contest receiving 2 Shares of the @steembasicincome initiative :
---
---
*Don't listen to your mind: open your heart and run for sensations.
@amico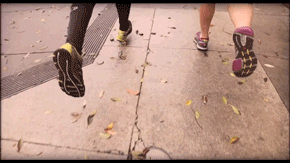 Resteemed by @runningproject
---
---
As you can see, it was really an ORIGINAL quote from @amico , who "INVENTED" the quote and added an animated GIF .
Let's play a Contest:
Rules:
You have to be an "Approved Member" of the @runningproject
Only quotes proposed during the first 48 h after the publishing of this post will be take into account
Just one quote+GIF per contestant is allowed.
The winner this time will be chosen based on my own criteria and "experience" searching motivating quotes (LOL)


ENJOY THE RUN!!!

---

---
*For more information about the @runningproject please read ''The Steem Running Project: Introductory Post''
Posted by @toofasteddie on behalf of @runningproject.