My Double Marathon Story, a thank you to all of you!
'@bingbabe posted this 601 word article on Facebook of all places. I told her to do it on the STEEM blockchain but she won't, so I, @slobberchops am posting it on her behalf'
I've done the London Marathon in 3.55.31 which I'm still not satisfied with given the standard of my running but I'm happy all the same. Under 3:45:00 was actually my target.
Please just bear with me with my long post.
Throughout my two marathon journeys I really discovered that sometimes relying on the friends that you think will help and support you... don't; I was wrong.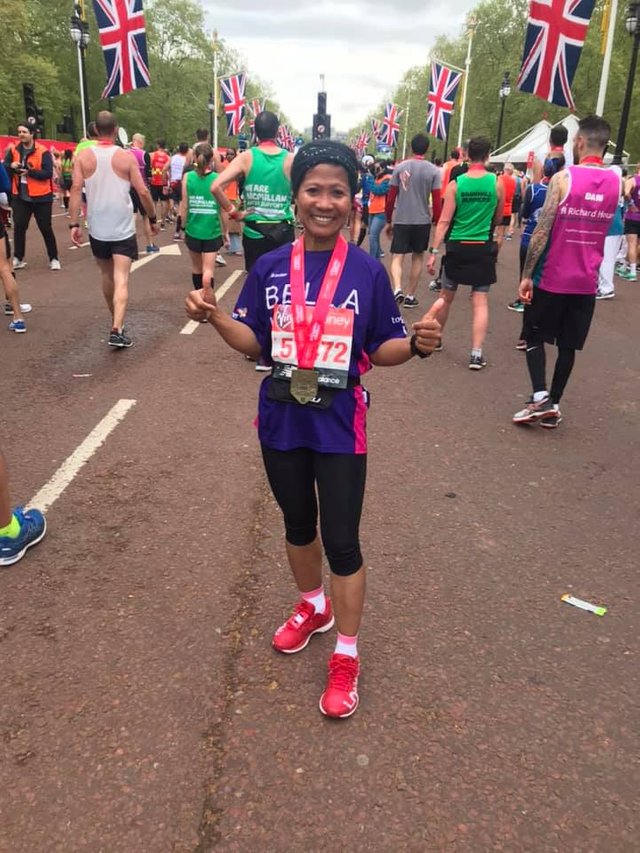 YOU WIN SOME YOU LOSE SOME!! I just wanted to say a massive thank you to the people who DID help me with my fundraising, Lutchie Salundro and Marites Bercasio - Whiteley and the others, you know who you are.
To @steevc, who I only met twice during Steemfest 3 and SteemCamp 1, @shanibeer who I only met once in Kraków and @revisesociology, @daan and @preparedwombat.
To @pennsif who I never met but still helped me out and to @goblinknackers, the reluctant Steemian; thank you!!
I'm forever grateful to dai Lutch for having @dismayedworld since Friday until today and for that you have my undying gratitude. I can't thank you both enough for helping me through out this journey of mine.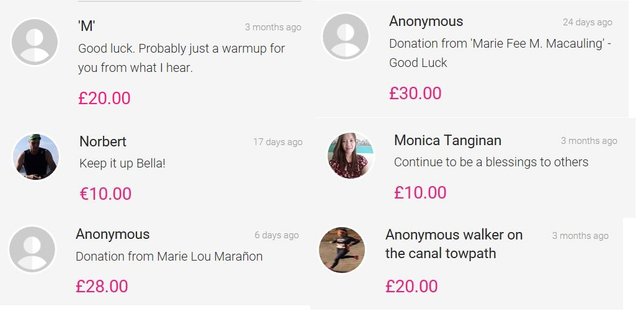 I just want to thanks also to my sister Monica Tanginan and my high school friends Fhe Malapitan Macauling, Marie Lou Marañon, and Robi Salan for donating to my good cause.
I'm humbled through your generosity knowing it's hard to earn a living in the Philippines.
You're not even benefiting from this charity because you're not from the UK but you donated anyway from the goodness of your heart.
Added to this a special person who made me cry when I saw his donation knowing he's not from the UK but from Frankfurt, Germany.
I never met him in person but only from Runtastic app Norbert Lind, your one very special guy to me and thank you so much.
I reached my target through donations from strangers and dog walkers who saw and watched me run all these years. I'll tell you this journey wasn't easy for me.
6 weeks before my Manchester Marathon my left knee played up and there was something wrong with it on the X-ray. I was advised to see a physiotherapist privately or else I wouldn't run a marathon at all.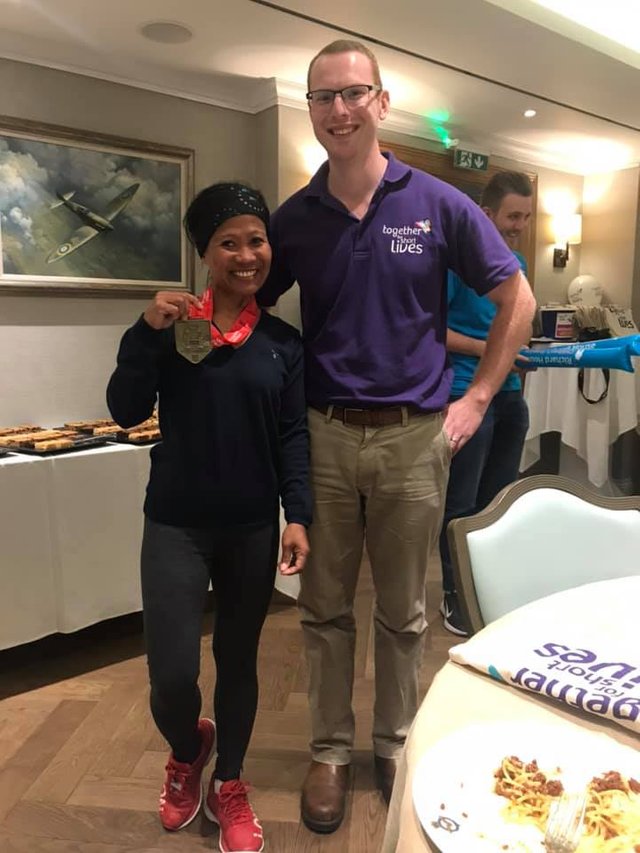 Very few people know my injury and those are the strangers that I cried too when I'm running. I was advised by close friends to abandon the Manchester Marathon and focus for the London Marathon but I can't do it,
I did Manchester first before London (I can't abandon Manchester it's like abandoning an old friend because you found a new one) not a chance!!
I considered a Steroid (Cortisone injection) privately despite it would have cost me £500. Instead I relied to my GP for the medication that nearly cost my life during Manchester Marathon.
The other Dr told me that I was lucky to be alive running a marathon on Tramadol. But despite all those injuries I still managed to finish in 3.59.03. I wasn't so sure if I could do the London Marathon due to both knees hurting now but I've done much better this time at 3.55.31.
As I said many times that my life is not perfect, my heart had been broken by so called friends but still I seem to have found some good ones.
And lastly 'he' is always there to pick me up when I stumble and we nearly got divorced 7 years ago, but I suppose he loves me that much that he can't let me go.
Thank you dude @slobberchops for being there for me all these years.
Again thank you to those who I didn't mention but you know who you are. IT TAKES TWO TO TANGO!!