Yeah, I've been gone for more than a week but that's cause we decided to go on a holiday, too. It's not very often that my husband has more than a week free so we always take advantage when such free days come cause We Only Live Once! .. or at least, that's what I believe in.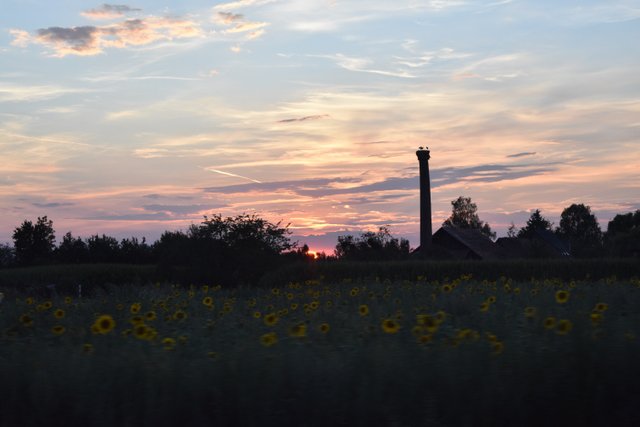 I've always had Grindelwald, Switzerland in my bucket list for 20 years now and I sure was very excited to finally make that dream come true so sit back and relax, let me take you to my adventure from the time we left home, driving through beautiful DE and back but first on the way there.
We left home at 2pm so we knew, we'd be damn late. The nav sat says it'll take us at least 8 hours of non - stop driving and probably longer if we take short pee and snack breaks.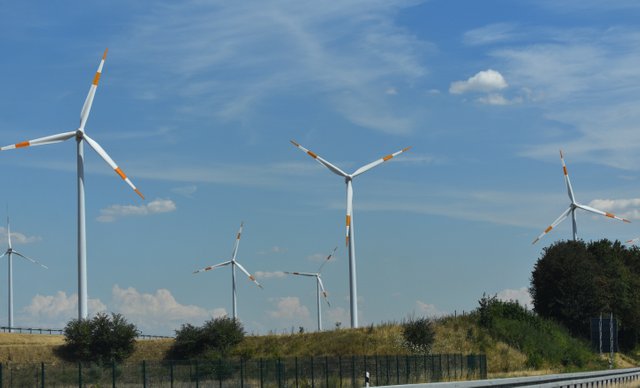 We took the shortest route - along Germany and along the way, we passed by lots and lots of mills and I thought I was still in Holland cause it just felt like so.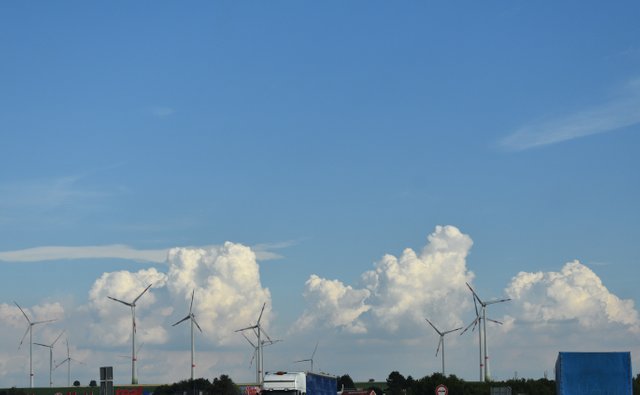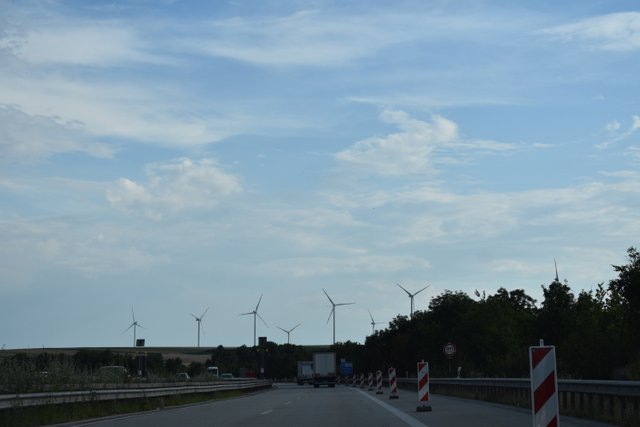 The drive was smooth but since it's summer, we were slowed down by roadworks. We passed by a long line of trucks cause there's a sign on the road that forbids them to overtake so though we were slowly moving, the right side was on a stop.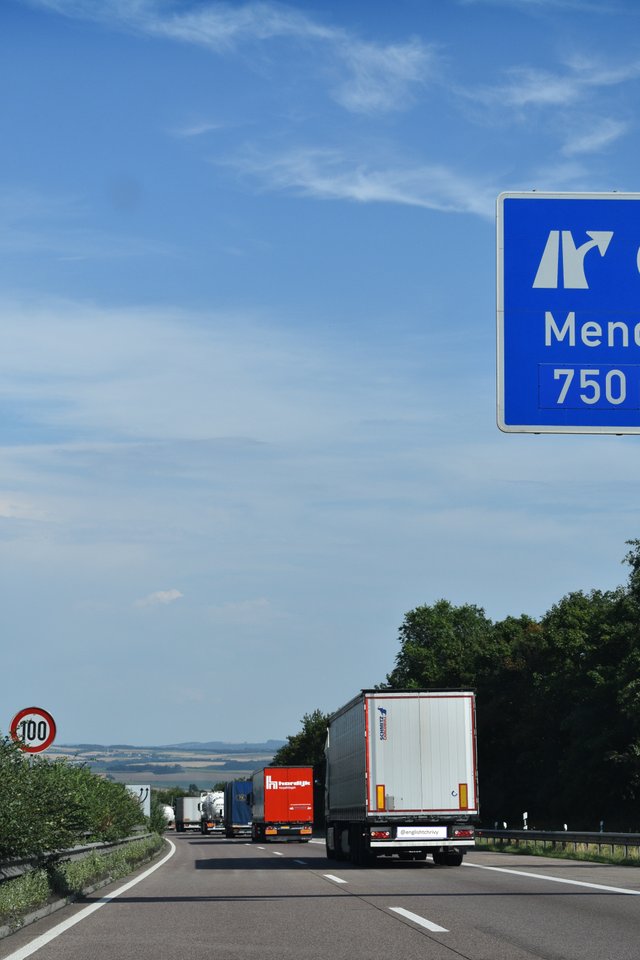 When we got to the end of the bottleneck, we found out, some guys were fixing the rails.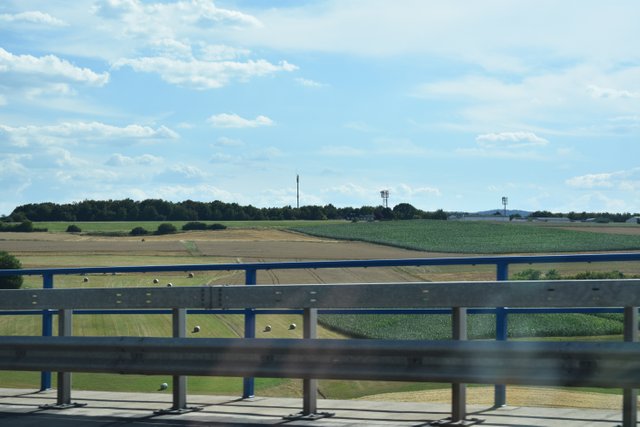 It was the only yield we passed by after that, lots and lots of hay bales, oh yeah mon ami, I had you in my thoughts. I had to open my window a wee bit, the smell of fresh cut grass is irresistible but I had to close it right back anyway.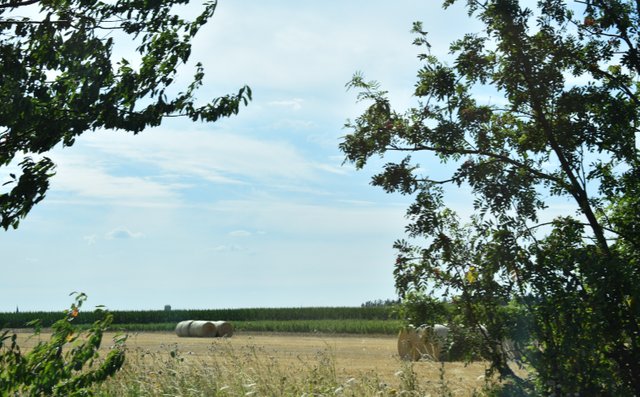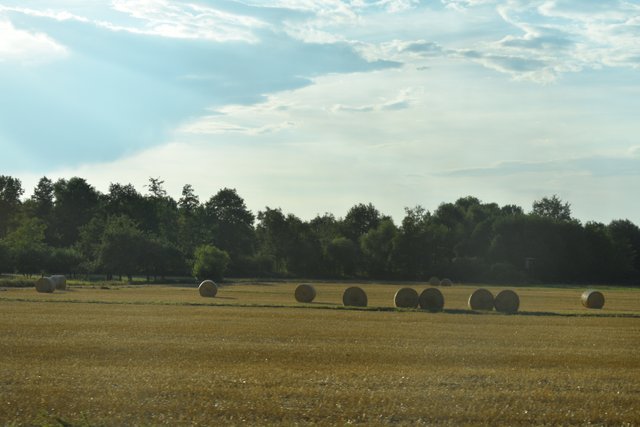 I fell asleep after a few "pee and grabbing a bite stops". I woke up to the sight of the sun on my car window setting. I could still see the sunflowers planted between corns just as what you can see on that thumbnail above. I had to explain to my husband that farmers do that when they're planting different sorts of corn to avoid cross breeding. Though we're driving on 190 km/hr speed, my D Eye has managed to capture some of those on a sports setting.
The storks' nest on top of that mill's chimney on the thumbnail photo above was just a bonus.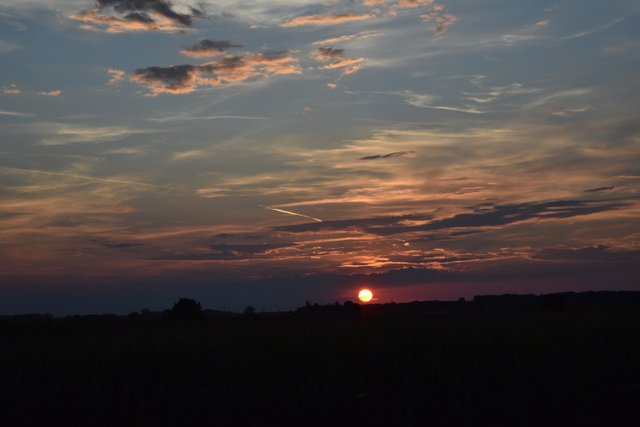 Before we even reached the border, the sun was already like so.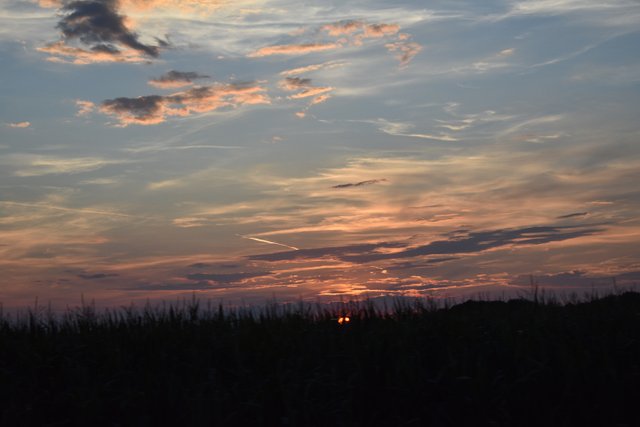 Soon enough, we've reached the border, having a vignette lets you just go through, no need for passport inspection whatsoever. "Woooo ~~ hooo, we made it!!!"; I exclaimed when we passed through the toll booth.
It was sure a starry, starry night. We passed by Zurich and it was really dark. The reflectorized signs between the main road were too tiny. We went through tunnels after tunnels and had a hard time reading road signs cause there were very few street lamps.
It felt like travelling to a remote countryside like Tynarlo in The Netherlands in Christmas season except for it's summer!
I've decided to take another short nap than get bored but my husband woke me up for another pee stop. We found a water closet under a power line somewhere in the mountain road. Thousands of stars were looking down at us that night. For a pee stop, it was very clean and well kept.
We stared at the stars a bit more, stretched our legs, re-hydrated ourselves and headed for our hotel. Here's what our drive looked like that night.
Yeah, we got there at dawn. Clock says, 13:35 am, pretty late and the hotel owner was waiting to let us check in. I went to our veranda right away, it was pitch black and cold.
Summer ... and still feels like early spring. I think we hit the bed at 2 am. The next day, we woke up to a beautiful surprise.
to be continued ...
This content's 100% mine . I took some of the pics with my D Eye . and I made and edited the videos with my smartphones.
---
---
**TIP :
ONLY Upvote POSTS THAT ARE 6 DAYS OLD below to earn yourself curation rewards.
---
---