Yesterday I got the coveted badge I have been after for so long.
I don't think I would ever have got here but for the ridiculously low price of the STEEM token.

I just find STEEM a steal at 16c and considering we have to do very little these days to get a return, why not?
What the hell are you talking about?
I mean curation. Before HF21 I was personally yielding between 4-5 STEEM a day. They told us curation rewards were being increased from 25% to 45% right?
Then how come I now get between 12-20 STEEM? I would have expected it to be in the region of 8-9 at the most.
Some people are telling me they have not seen any change in curation rewards. I have to ask if they have changed their voting habits?
Some of us have some accounts on auto-curation using SteemAuto or similar. I partake in some manual curation but auto-vote some trusted accounts.
Setting the voting time to 4 minutes seems to do the job and gains me the above yield. If you're still using the 15 minutes rules, then wise up and change it!
There are so many changes going on I can scarcely believe it. In the short time I have been blogging on Steemit (18 months) I have never seen such radical events.
So much abuse is being stamped out, some of it on-going, the downvote pool is being used profusely by many of us, and the bid-bot empire is not crumbling, but being forced to reinvent itself.
If anything it has reinforced my belief that STEEM is going to recover, but word needs to get OUTSIDE of this very small community that things are improving.
I see the more prolific accounts are getting bigger votes, but let's not forget the small ones too. They need support as well, as many won't agree with my perception that the HF21 is for the greater good.
I was happy to see the very new account, @lurvylady gaining a proper big @curie. She writes like the clappers!
Personally, I intend to keep growing my stake, not become a bombastic arsehole due to the new 'badge' and try and entertain with my writings.
There have been a few new people arriving on the platform recently. I'll try and find some more, and give them some support in the form of votes and resteems.
If any of you reading this are attending SteemFest 4 in November, then please approach me and talk.
I'm not the greatest conversationalist but will try not to bore you to tears with my droning.
I'm expecting the attendees to be somewhat different than Krakow, and I'm really looking forward to Bangkok and all its diversities.
I have quite a passion for Thai food but what we are presented with in the UK and the genuine stuff in Thailand could be quite different.
For example, what would breakfast consist of in Thailand? I am booked in the Prince Palace Hotel which includes breakfast but I somehow doubt they will be serving Bacon and Eggs?
How many people from the west will be attending? I guess a lot less than what we saw in Krakow. I suspect but hope most can communicate in English or I'm going to be a little screwed.
Today is Sunday 8th September and my mother's birthday.
It's also the last chance to enter the @blocktrades and @anomadsoul's writing incentive on this particular topic.
Information about SteemFest 4 can be found here. I had better stop now and hit the post key before the date rolls around to the 9th.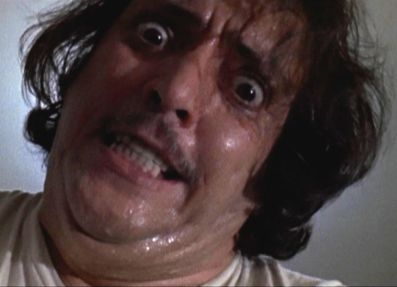 If you found this article so invigorating that you are now a positively googly-eyed, drooling lunatic with dripping saliva or even if you liked it just a bit, then please upvote, comment, resteem, engage me or all of these things.