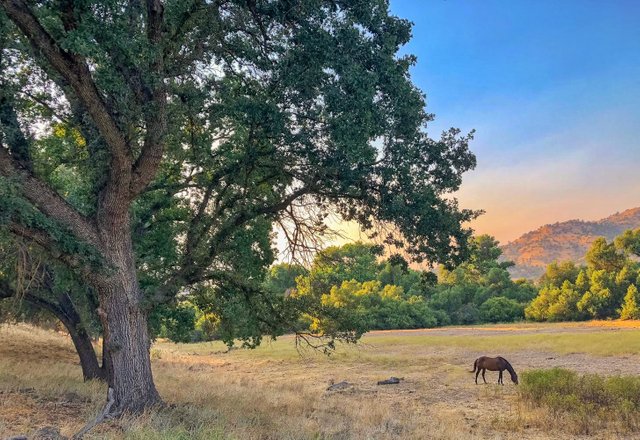 We are two months away from SteemFest 3 and things are starting to feel a bit more real. I've already reserved my flight and hotel while my passport should be here shortly... so, not much standing in my way now. Well you know... except for maybe nerves and some fundraising, but nothing a glass of wine can't fix.
Each week leading up to SF3 we have been writing about our experience on our own Road To Steemfest, which has been a really great way to get to know each other. I think @anomadsoul said it best when he explained that the idea behind his initiative is to make us all feel a bit more connected. That way in November we feel like we are greeting an old friend, rather than meeting a stranger. I feel that even after a few weeks that is beginning to happen, I've already established friendships with individuals that only a few weeks ago I would have considered strangers.. I feel that in itself is pretty amazing.
A fairly new addition to this weekly freewrite is to have a set theme that we can all choose to write about. I think this has been a fun way to inspire us to write a bit more, while all discussing the same things...making us connect a bit more.
This weeks theme is;
My Expectations About Krakow And The Social Activities During Steem Fest
🤔 Why is this one so hard for me? No idea.. but sticking with the freewrite theme of not stressing too much about it, I'm just gonna go with it...
My Expectations About Kraków
I have never been to Poland, so my expectations of it are pretty wide open. Of course the thing we keep hearing about is the weather, the cold weather.. in fact @abh12345 seems to think he needs a whole new wardrobe and has been begging eveuncovered to bring him some wool knitted socks so he doesn't cry. I really hope she does, the crying might be a bit of a downer for the whole event if not.
Lucky for me, I don't mind the cold a bit. Living in the high mountains close to the Canadian border for many years has prepared me for this very moment. I own more scarves than I own shoes.. and am most comfortable in a big comfy cardigan sweater anyways. I am actually welcoming the weather.. weird weird, I know.
As far as the city, everything I have seen looks really interesting and beautiful. The setting for the event is right off of the vistula river and I'm hoping I may even luck out with a view from my room... wouldn't that be lovely to enjoy with my morning coffee.
I think I'm most excited about the historic old town personally. I can already picture myself escaping there with my camera in tow, on a mission to capture as many moments as I can while absorbing the local culture and vibrant history. Then of course making sure I stop by one of the many cafes for an Obwarzanek krakowski, which is apparently a local delicacy that seems to resemble the American bagel. Not sure exactly, but I do not discriminate against carbs... so I'm all in.
I believe the city itself will be quite the experience with plenty of historical sites to visit and even a possible outing to Auschwitz. I feel that that alone will be something we never will forget.
It seems Kraków has plenty to offer from pubs, restaurants, cafes and castles.. I'm glad we will have a few days to explore explore this beautiful city.
The Social Activities During Steemfest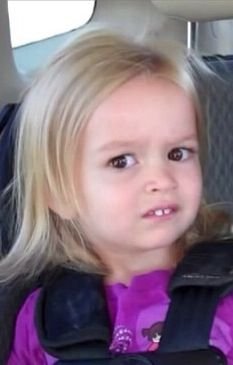 No clue boys and girls, absolutely no clue. The whole event will require me to step pretty far out of my comfort zone... but I've promised myself I won't be shy and sit in a corner 😆
Sooo let's see, let's see. Well, since beer seems to have creeped its way into most conversations about the past Steemfests, I'm assuming there will be plenty of it there this year as well. It also seems that there will be many opportunities to socialize and I'm sure they will be full of laughs and wonderful stories to take home with us.
@Anomadsoul has already stated he will drag me around everywhere and not allow me to just go to bed early, which I am grateful for and a bit nervous. But that luckily means I will actually be around for the adventures...
I for one hope one of those adventures includes @Tarazkp showcasing his epic dance moves... I promised his brother I would have my camera ready at all times. Don't worry about a dance partner though, Asher's always got your back 😉.. after that maybe Taraz and Eric can compare haircuts.
Hopefully @raj808 will stick by his word and teach me a few tricks on his guitar .. if not we can just geek out on middle earth instead. @Luzcypher and I are suppose to bake some cookies 🍪 🙌🏼, which I mean.. come on, what could be better than that?!!
If none of that works out @abh12345 and I can just compare left handed horror stories while attempting to write on chalkboards or something, just to relive our childhood struggles. Or maybe I'll ask him to cut something out for me... just for a giggle.
Ok, all kidding aside.. while I have absolutely no idea what to expect, I'm excited for every minute of it. I'm looking forward to meeting everyone, exploring beautiful Kraków together and being able to talk about the one thing we all seem to be obsessed with, Steem..over a cold beer. It will be an adventure we won't soon forget.
I look forward to meeting you all!
Much Love,
Justine