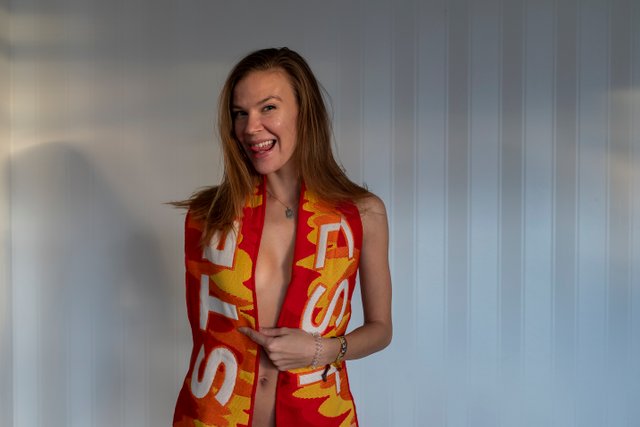 So everyone knows what Steemfest is about right? You know last years fest, the third yearly gathering of the best people was held in Krakow, Poland, and at the end of this year, it'll be in Bangkok, Thailand.
I've had the pleasure of attending Steemfest twice already, first in Lisbon, then in Krakow. And it's very very hard to put into words, and even pictures or videos, what it actually feels like being there, connecting with these awesome humans, partying with them, laughing, having deep conversation, arguing playfully and dealing with extreme sleeplessness and hangovers. I am far from the most social person, and I need a lot of alone time, and most of time I dislike humans, but with Steemfest, it's a whole other story.
By default, being in Steemit, and making an effort to come to Steemfest, there is already so much we have in common, that most of us are bound the get along. It's like being a part of secret society, where all the cool people are and most other people in the world have no idea about. There is so much love and understanding around you for whole of Steemfest, it's nothing you have probably ever felt in your life before, not from people you mostly just know from the internet. That is the thing, your internet friends, those your parents feel weird you talking about and don't quite understand, become your real friends when you finally get to meet them for a few days during Steemfest. Some of the people you meet, will become life long friends. As soon as you hit the registration spot and opening drinks night, you will feel the love and you won't have to be alone for a second, unless you run away yourself. You won't have to worry about getting lost or having to figure out how to get from place A to B, you will always have other people with you and helping you.
Before I sound like an evangelist, it's not all roses! There are a few warnings to be said about attending Steemfest, and I wouldn't be a responsible human being if I didn't tell you about the possible negatives. Steemfest is intense, like really really intense. You think five days is enough to talk to anyone, have a little fun, see the city you are visiting, chill out, eat and sleep. Oh no no no, it is not enough and you won't be able to rest at all. I think after last years Steemfest, most of us got sick because we were full of adrenaline for 5 days, running on fumes, and the nightly smog, by the end of it, so that when we finally got back home to peace and quiet, our bodies said NO, that was too much, now you will be in bed for a week.
You think you beat FOMO when you got to attend but oh no, you will have FOMO all during Steemfest because there is so much going on, not just in the venues, but nightlife, sightseeing, and interesting conversations going around all over, and you wish you could be apart all of it. You will be lucky if you get 4 hours of sleep per night. But don't worry, everyone else will be tired too, and there is always coffee, alcohol, snacks and food around, so those needs are well taken care of. And hugs, there is always hugs!
Another negative besides having fomo and being tired is that if you are at all scared of cameras, you are gonna be ducking all day every day. Most people are snapping pictures all day, and then there are those pesky little vloggers that record everything, so be on the lookout for those selfie sticks before you say or do something you don't want to be broadcasted to the whole blockchain. If you are okay with that, you will have a lot of memories captured, even if you don't take pictures yourself. You'll be happy crying for the next week after Steemfest when you see everyone posting pictures, videos and stories you were a part of.
By now, you must be wanting to ask, will Eve attend Steemfest 4 in Bangkok this year? I wish I could give you a definite answer, but I can't. I have major FOMO already, and I'm scared I won't be able to attend, but I will do what I can to make it happen. I would love to go back to Thailand again, last time was there, I didn't spend any time in Bangkok, so that would be interesting to see. And of course, this time I would spend longer than 5 days of Steemfest, because Asia is far away, and it's no use going for less than two weeks. It would be awesome to spend a week in Bangkok with Steemfest activities, and then another week chilling and having fun at the beach. I know everyone has been dying for Steemfest to be in somewhere warm so we don't have to be wearing 5 layers of clothing, and we could finally stop joking around with the Eveuncovered being covered during Steemfest!!
Who knows for sure they will be going to Steemfest 4?