Road To Steemfest | My Actual Plan For Steem Fest 4
Hello dear Steemians and all beautiful Blockchain people!
Let's talk about Steem Fest 4, because it will take place in Bangkok in about one month from now: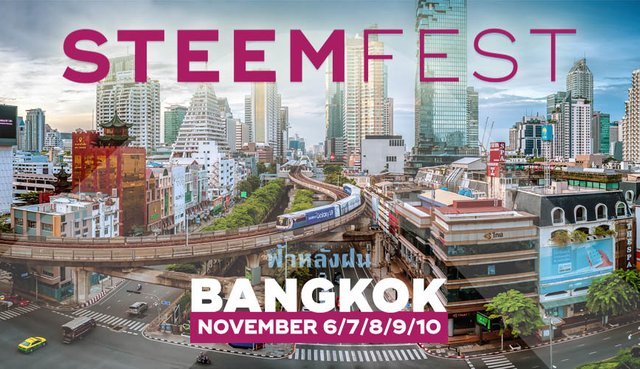 And in this post I would like to share with you what my plan about Steem Fest looks like.
---
First of all, I would like to say that I've already bought a ticket to Steem Fest 4! Actually I bought it in the second half of August - at that time the prices were the most cheap ones.
---
In addition I want to say that at the end of May I booked a room in Prince Palace Hotel Bangkok on the site of https://www.agoda.com. I've chosen that hotel, because it is recommended on the site of https://steemfest.com: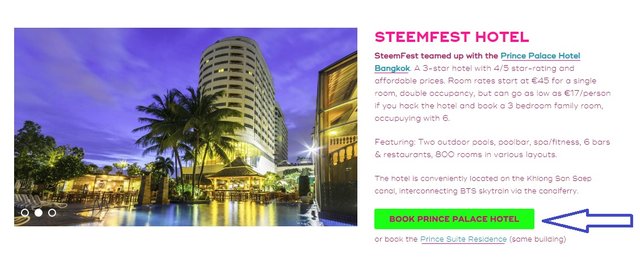 And, also, I would like to say that probably most of the Steemians will be in this hotel. So it will be really fun to be there!
---
The only detail of my trip to Bankgkok that I still haven't taken care of is the plane ticket ... The cheapest tickets from Sofia to Bangkok are with Emirates (airline) (with a stop in Dubai)and Qatar Airways (with a stop in Qatar) at a price of 450 EUR - 460 EUR: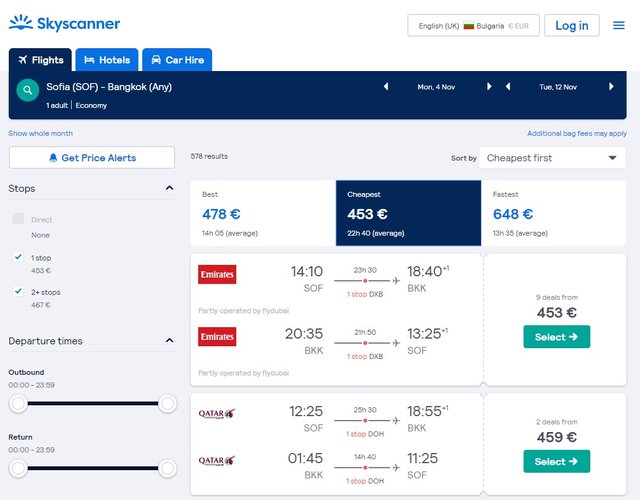 And 450 EUR - 460 EUR is a lot of money for me as I am unemployed and the crypto prices are quite low, unfortunately ...
---
To be honest, in addition, I've had some financial issues recently (since I've been unemployed for a few months). And probably I will have some additional expenses within October that I didn't expect earlier. Because of this I've been looking very actively for a job in the last 3-4 weeks. No doubt that I have to find a job as soon as possible. That's why at the moment I don't know if I will be able to make it to Steem Fest.
Probably in the next two weeks I will already know if I will be able to come to Steem Fest ...
That's my plan so far.