The 2017 Roadmap for our beloved platform has been released. I've spent the day reading it and have decided to write a review.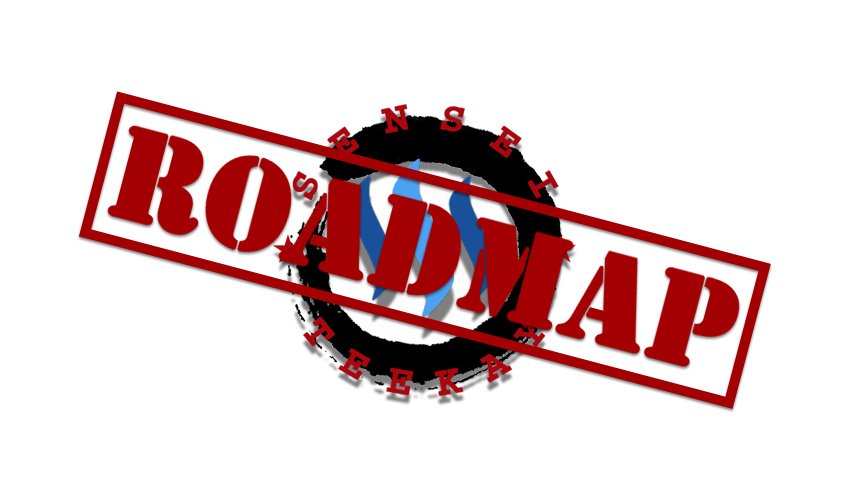 This review is intended as a journalistic insight into the official Roadmap, criticizing the ups and downs in a manner that vets the proposals found within the document. I hope this article serves some purpose for those who're interested in investing their time, money, or both, into this platform.
Pros
Steemit's Roadmap contains a bucket list of potential. It mostly centers around scaling, introducing rich new features to attract more users and developers to the platform. In other words, growth is the focus of the document.
The Roadmap proposes faster delivery of services and implementations, in regards to feature upgrades and server speeds. Early adopters of the platform know the server issues we experienced during the massive user influx end-July, experiencing server drop-outs, and so, server upgrades are great news.
New features, such as the introduction of achievements for users, and a status bar for each person to record their progress, are worth the excitement now being expressed by the Steemit community. Adding to that, a new post-sharing reward scheme will be introduced, which gives people rewards for referring posts to others. Steemit's on referral system.
A key feature proposed, at least to me, is the introduced of sub-steems. Although not expressed that way in the Roadmap, Reddit users know exactly what I'm describing. Steemit will be introducing communities for certain topics; dedicated hubs moderated by chosen users. This will allow user to network more with their preferred niche, instead of being lost in the mixing pot Steemit currently is.
If you're less interested in end-user features, then you'll be pleased to hear new developer tools being introduced. Third-party application integration, user account sign-up authentication, side chains for testing blockchain upgrades, and as a pat of decentralizing the @steemit accounts stake, sponsoring Steem-application developers (something we already see being done with projects like busy.org).
Developers will also be interested to hear that, the steem.io site will be getting an overhaul, which will include developer documentation for individuals and businesses that wish to create their own applications on the Steem blockchain. To me, this is one of the standout points of the white paper, being that I am already working toward creating my own third-party application on the Steem blockchain.
All of this, and more, will pave way for the release of Steemit 1.0, which is mentioned once throughout the article like an Easter egg for those of us that really care.
Cons
Unfortunately, not everything is perfect, and from an investor stand point, there's very little to be interested in, and for good reason.
While these new proposals create value for the overall Steem & Steemit ecosystem, it fails to address a real revenue stream for the platform. Proposed, is a new revenue stream for users through post-sharing which I just mentioned, yet we see no revenue stream for the actual Steem blockchain. Instead, the issue is not addressed and leaves the economy relying on investor sentiment for sustainability.
Another key issue users were hoping to see addressed, were confidential transactions & encrypted messaging. While we love transparency of transactions, some people prefer to remain anonymous in the process. This is a huge issue to long time cryptocurrency enthusiasts, as they prefer their activity - although recorded for liability - remain anonymous.
As a potential investor in the platform, an ad network, focus on promoted post revenues, or the proposal of a direct Steem/fiat exchange for the platform, would have been ideal. As of right now, the only revenue stream on the Steemit platform is through post-promotion, which relies on Steem's own dollar to be used. Introducing other revenue streams for the Steem economy would have produced real value for the platform, rather than the speculative value we currently see.
Conclusion
The Roadmap was 18 days late, for those of us who first heard about it through a game of Chinese Whisper. We had expected a lot, and were not disappointed. End users on the platform are ecstatic to hear the new features being introduced, as these new features create a more vibrant place to call home on the internet. With the introduction of Steemit's own mobile app, separate from eSteem, Steemit 1.0 will be easily accessible to the world.
User adoption will no doubt grow as new features are introduced, especially due to new developer tools. there's no doubt that we are set to see a lot of new applications and big time Silicon Valley-esque business concepts for the Steem blockchain before the end of 2017.
So, while there may not be an influx of income coming to the Steem economy just yet, the intrinsic value of the platform will create an influx of new users, and with it comes more people willing to support the platform.
Let's hope that, as Steemit achieves each goal proposed in the Roadmap, we'll see mass adoption of the Steem blockchain worldwide!
---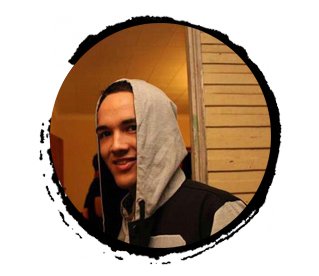 Thomas Te Aroha Kohi
Owner/Producer, Thirsty Records | Hip Hop Artist | Entrepreneur
Born in New Zealand and resides in Australia, Thomas writes about many different subjects, mostly about those that affect him at the time. He likes to philosophize about each subject and does the same in his music. Addicted to knowledge though no scholar, Thomas tries to be original & true in his quest to better himself.
Follow him here for more