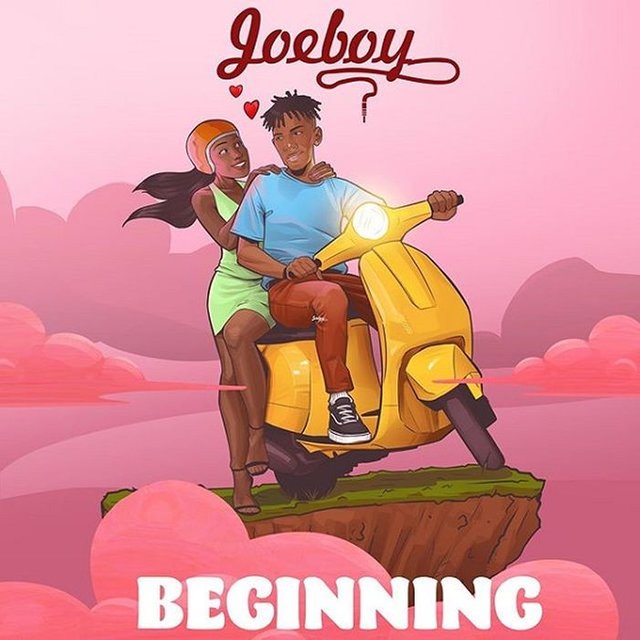 source
Okay. This is just a love song. It's nothing serious and I'm not reviewing things I learnt like the other reviews I wrote. Almost every speaker in Nigeria have blasted this song, so you should get your speaker ready if you haven't. Joeboy is one of the rising talents in Nigeria and this song topped the charts alongside his first hit song titled baby.
He is beginning to fall in love. He said it in the chorus and that was where the title of the song was gotten from. I'd have preferred a better title though. Several things comes to mind when you see the title; things that should relate to "when it all started". Using it for just a feeling he had is totally not cool. Many musicians don't care about title which is okay - they feel it's the content listeners care about which is also true, but you just need to do everything right. You can't be singing about pawpaw and name it cucumber.
I'm beginning to begin to fall in love
I'm beginning to begin to fall in love
I'm beginning to begin to fall in love.
That is the chorus. Yes, he said it thrice. It might look dumb to you in words but you have to listen to it to know why I love it so much. The beat and rhythm will make you put the song on repeat not to talk of the sweet voice he has. You can download the song from the image source above if you haven't listened to it.
Check out some of the lyrics and get your earpiece while watching the video below.
Omo walai
If them point gun to my head say make I deny you
I go tell them sey lai lai
No be lie
I fit to spend all of my money on you
Spend a couple couple million on you
Give you loving till you say e don do
Special type of feeling that I feel when I'm with you
O n du n mo mi anytime wey I dey with you
I want your heart and soul and your own body too.