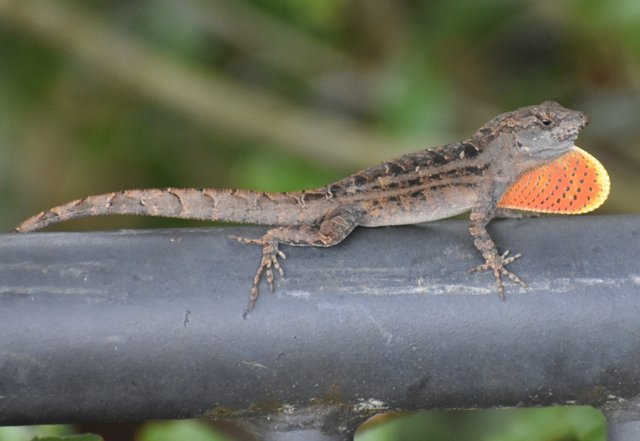 Anoles are common in Florida. It is easy to forget how amazing and beautiful these little lizards are.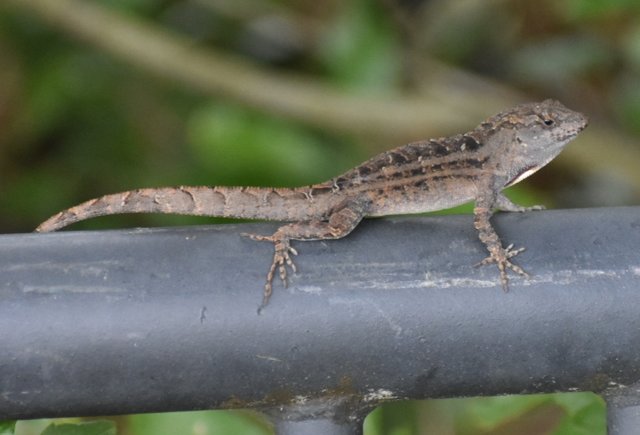 While birding today I watched and interacted with a variety of Anoles. Look at the before and after pictures of this beautiful Brown Anole. He was trying to impress me with his striking dewlap and ability to do push ups.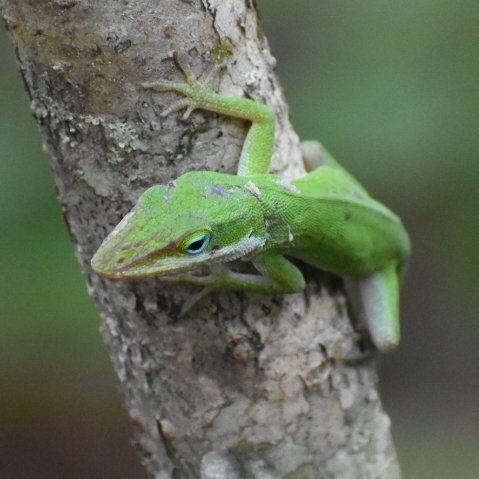 This native Green Anole literally fell out of the tree next to me and started his climb back to the top.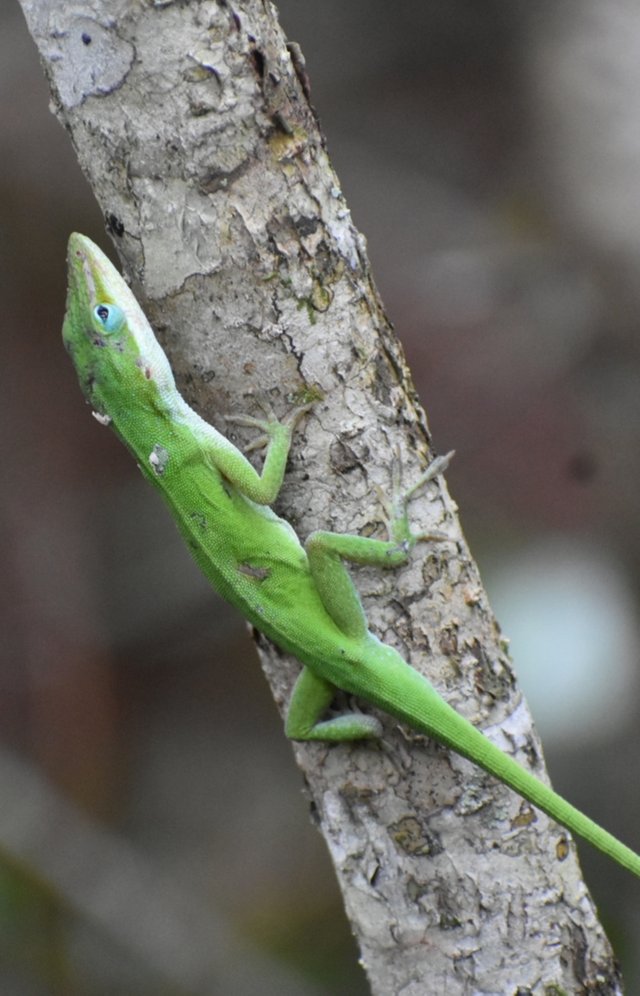 He was a striking bright green to match the new spring leaves he was hunting within.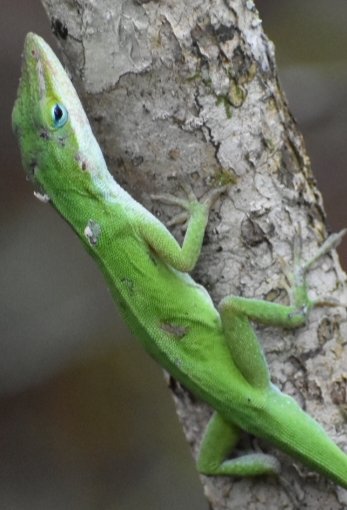 He looked a little beat up, it's not easy living in this habitat.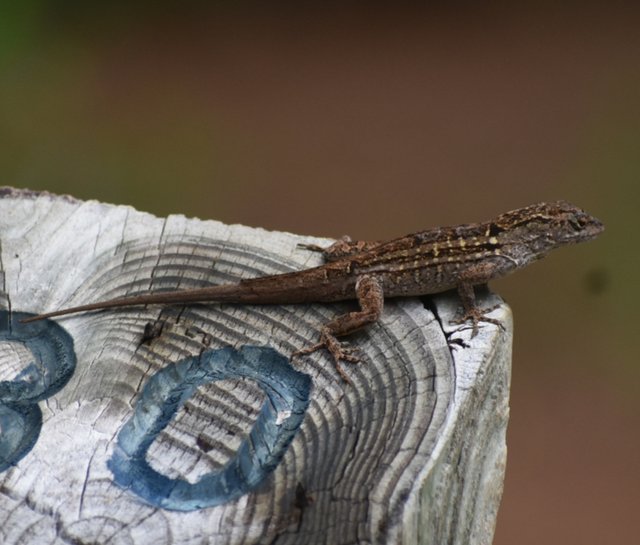 I almost put my hand on this Brown as he was blending into the wood. Notice how much darker he is than the Brown in the firat photo?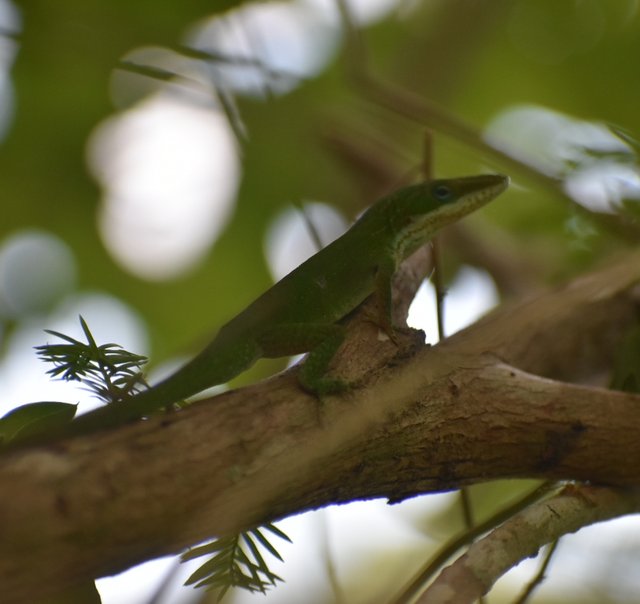 This Green Anole was surprisngly high in a tree, just about eye level with me. Thank you for birding with me today my little lizard friends.
All pictures taken by @rawruss with a Nikon D3400 w/ 70-300mm lens. Leapin' Lizards!