This article is based on 6-hour lecture which was held by REMME team just after ICO in Kyiv on March 6, 2018.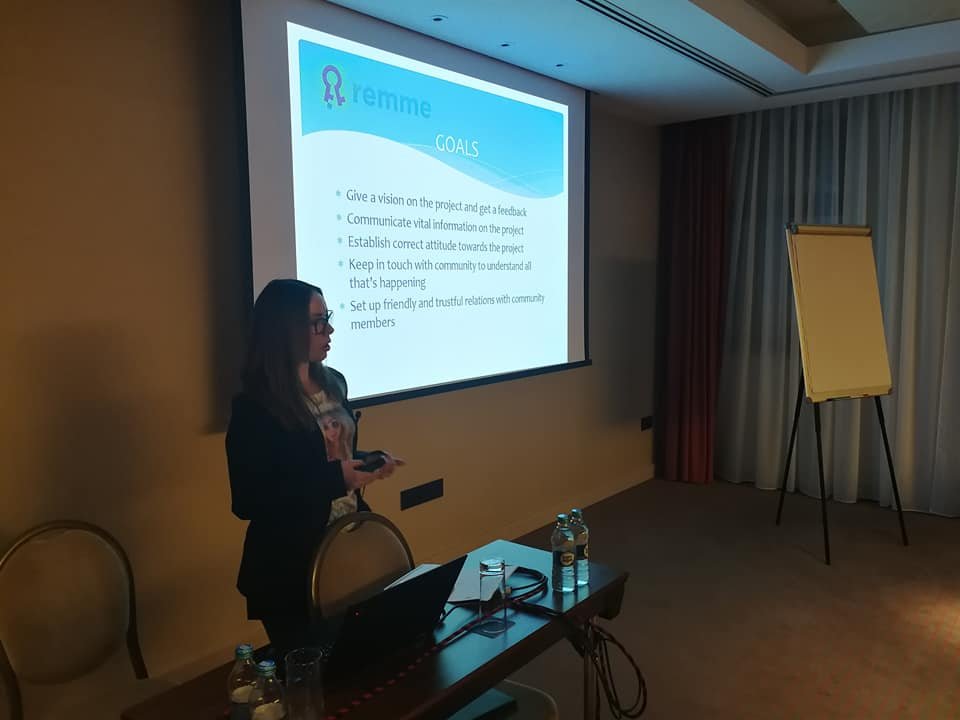 Idea of REMME started in 2015 when Alex Momot forgot his password for Ethereum wallet (he took part in Ethereum ICO). It took few days for him to find the password in the outskirts of his memory but what's more important is that the idea of passwordless authentication was born and REMME (which stands for "Remember Me") started to prepare for ICO.
First articles about REMME started to appear in 2017, and also it's good to mention that REMME won one of the Hackathons organized by Microsoft. In a way this helped, providing prize and publicity, but from the other point one important person in crypto said: "Now you are spoiled by Microsoft".
Till September 2017 Alex financed everything himself (he was in crypto since 2013 and had funds for this). After spending personal funds, he asked for a loan from few friends in crypto area. For pre-sale REMME had marketing budget of $100 000 and the same budget for main sale, bigger part of budget was spend for the roadshow, attending conferences all around the world. "From the point of investment, such conferences are useless, they didn't provide us with more than 2% of funds collected, but such conferences are useful for the overall understanding of the market" – said Alex.
REMME's pre-sale in December 2017 was a failure according to Alex Momot. While REMME had requests for the amount of $7 mln, only 1053 ETH were collected and 36 people participated (10 ETH was minimal investment). The overall situation was saved by 2 big investors.
Regarding main tokensale, 19343.16050 ETH (hard cap) was raised, and the number of tokensale participants was 4981. First day there was a personal maximum of 15 ETH to invest, and Alex says that probably they should put 5 ETH maxium, and the average investment was 4,3 ETH. 1379 token holders (27%) have 80% of tokens (statistics if from March 2018, but I think it's almost the same now) and what's interesting is that this almost correlates with Pareto principle.
Marketing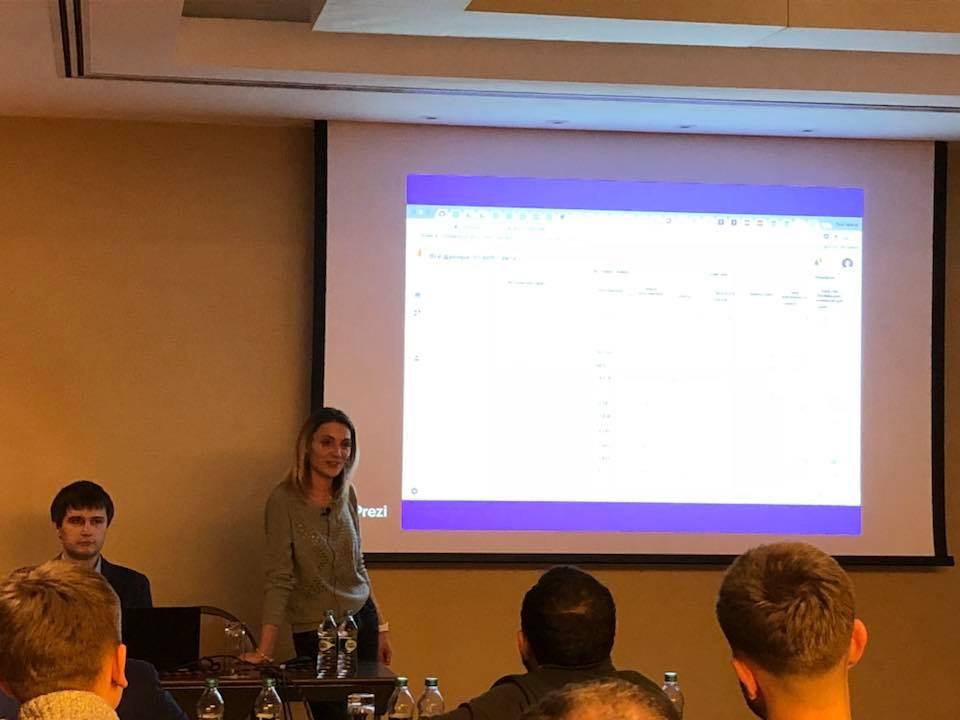 REMME's Co-Founder and CMO Kate Pospelova spoke about Marketing part of REMME's ICO (good to add, that Kate as Alex took part in Ethereum ICO and was not a new person in the crypto world).
Some points regarding REMME marketing. I need to say that almost half a year passed since that lecture so you need to understand that crypto world changes fast so don't consider these tips are recommendation
Ico-bench and Ico-drops are very good listing, which provided very good amount of traffic. Ico-drops listed REMME for free a week before the tokensale. Ico-bench gave 15% converstion.
Telegram hype helped a lot. Many people evaluate hype by the number of Telegram users. In some funds there is even separate person whose job is to evaluate Telegram hype. When REMME had 700 members in Telegram, they added 300 bots and with the great communication from REMME team, the numbers rose very fast. At the end there was more than 26 000 of members in main Telegram. (Just to compare, right now in June 2018 the number is more than 16 000)
Cointelegraph as everybody knows is very expensive, and during those days when bitcoin and crypto rose in price, they also kept rising their price. Firstly they requested $5000, then in few days $7500, then $12 500 and as the result listed REMME for free.
Three companies (teams) were hired to work with traffic, but the results were not significant.
Reddit was actively used. And Medium blog was #10 in the position of traffic.
Organic traffic was #9
Alex Momot was skeptical about Bitcointalk and it's role, even though he personally is registered there and read this forum several years ago when there was much less information about Bitcoin and crypto especially in Russian and Ukrainian languages. But right now REMME holds Ambassador campaign and one of the directions of it is Bitcointalk, so may be Alex changed his mind)
Ordered reviews from youtube bloggers. One time Kate (REMME's CMO) was scammed by somebody who claimed to be famous crypto youtube blogger.
Top 5 Mistakes:
Team. Resources.
"We had a great team, but small. For example we didn't start bounty because we lacked somebody who would be in charge of it"

"We were too honest"

Personal qualities. "I'm not working well in the fields" – says Kate.

Lack of PR part. There were some publications, 1 paid, but not many.

"We lacked time for additional marketing materials. I.e. onepager, infographics, video-content"
"We lacked 4 people minimum" – summed up Kate. And by the way REMME is stool looking for digital marketing manager and PR person.
Legal Part and Community
Iryna Slobodianiuk is in charge in REMME for Legal and Community direction.
Regarding Legal, there was chosen ISS model (Initial Service Subscription) and BVI (British Virgin Islands) as jurisdiction, because this option was relatively fast and not expensive.
Ukrainian law company Juscutum also helped in this direction.
REMME had 24/7 support, 3 people during day and 1 from 20:00 till 8 in the morning and the most important channel was Telegram.
The goals of REMME's communication were:
Give a vision on the project and get a feedback
Communicate vital information on the project
Establish correct attitude towards the project
Keep in touch with community to understand all that's happening
Set up friendly and trustful relations with community members