Breakfast hash is like the champion of scrambled eggs. Why not take this classic egg dish and give it an extra boost of flavor with added vegetables? In this rendition of breakfast hash, I took advantage of the season: hatch chile harvest, and added a few tablespoons of this chile pepper for a tasty kick of spice.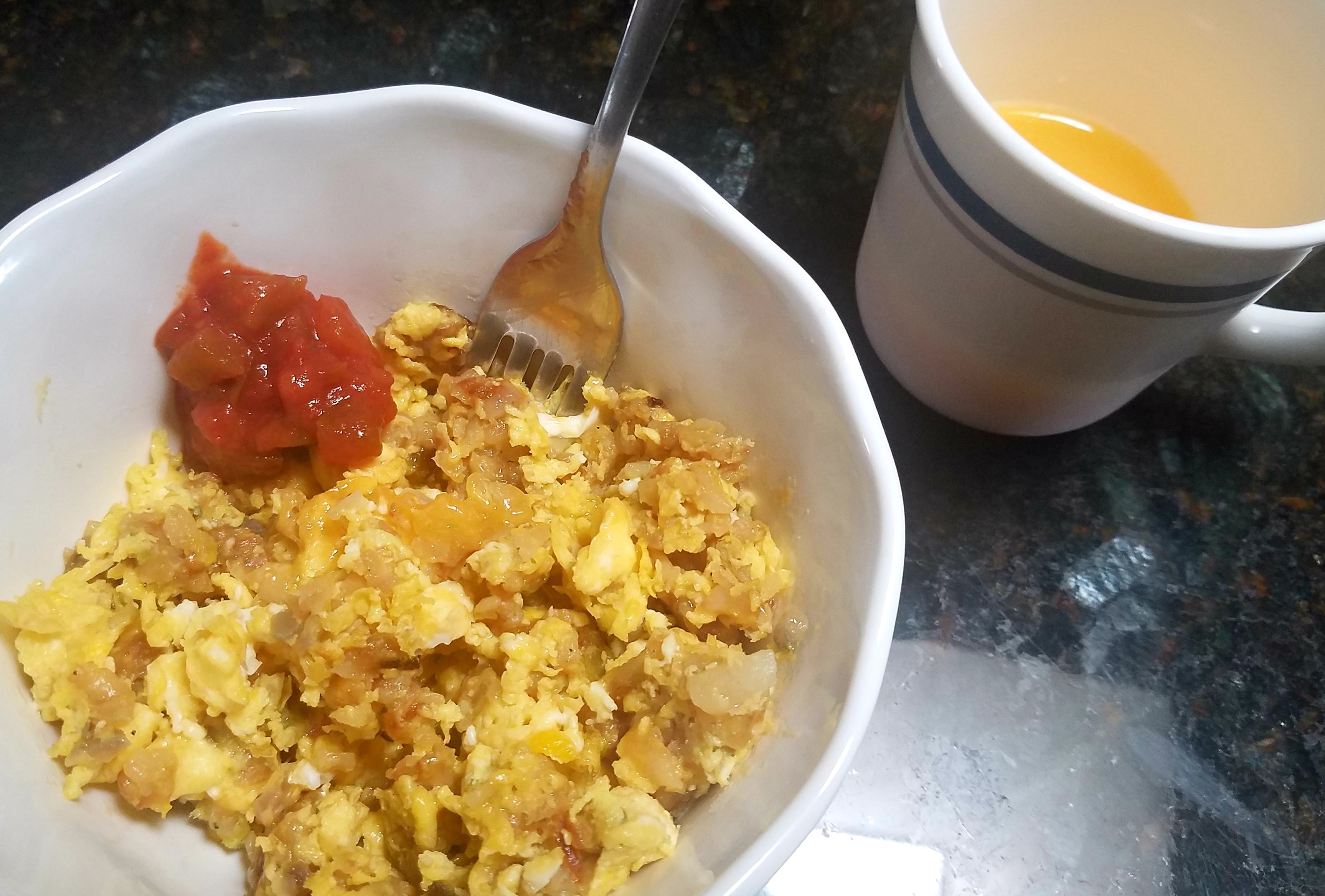 The thing I love most about breakfast hash is its versatility. Whatever veggies you have on hand are sure to be great in this dish. If there are minimal leftovers from the previous night, I will usually just add those to my breakfast hash. Grains like quinoa or couscous are great in hash, and sweet potatoes and chickpeas are an unbeatable combo when mixed in with eggs. Feel free to get creative, this recipe is just the base of any good breakfast hash.
Ingredients:
6 eggs
2 cloves of garlic, minced
½ cup red onion, diced
3 Russet potatoes
3 tablespoons chopped chile pepper
salt and pepper
2 tablespoons coconut oil
3 tablespoons shredded cheddar cheese
salsa for serving (optional)
Peel and shred potatoes, set aside. Heat coconut oil in large skillet over medium heat, add potatoes in thin layer. Salt and pepper the shredded potatoes. Cook for about 15 minutes.
Add diced onion, minced garlic, and peppers to potatoes, continue to cook until potatoes reach desired crispiness, for me this is usually an additional 10 minutes.
Meanwhile, in a medium bowl, whisk the eggs with a dash of salt and pepper.
Pour whisked eggs over potatoes and let sit for 3 minutes before stirring.
With a spatula, stir the eggs. Cook for 3 more minutes. Remove from heat, stir in cheese.
Serve hot with salsa.