🌟 Here is our 31st Random Challenge of the Day! 🌟
Remember, you have until each posts payout to enter each challenge.
🌟 Find the 26th challenge here: 🌟
Share your farourite song and what it means to you.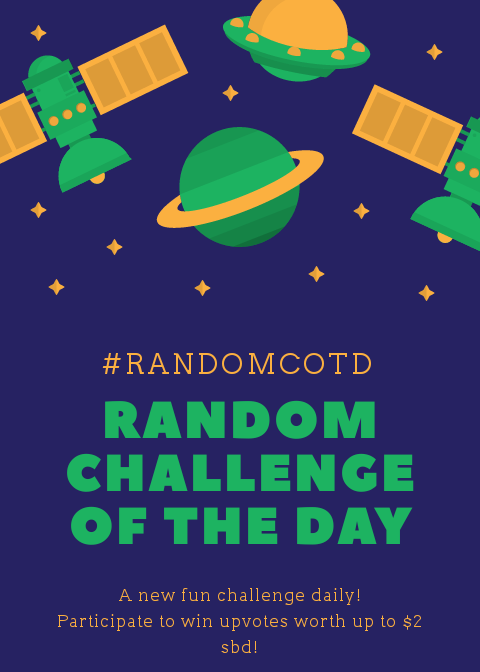 🌟 27th challenge is here 🌟
Coloring Contest
🌟 28th challenge is here 🌟
Suggest a Challenge
🌟 29th challenge is here 🌟
Black and White Photo Challenge


🌟 30th challenge is here 🌟
Create Your Own Personal Flag


👀 Today's Challenge IS: 👀

✍ Poetry ✍


Poetry is something that I don't feel needs a whole lot of prompting, so:
Do this one in your own post with the tag randomcotd or in the comments.
Let's do some freestyle poetry!
Write any kind of poem you like.
Have fun with it!

Roses are red
Violets are blue
It's snowing here today.
How about you?
Can't wait to read your poems!