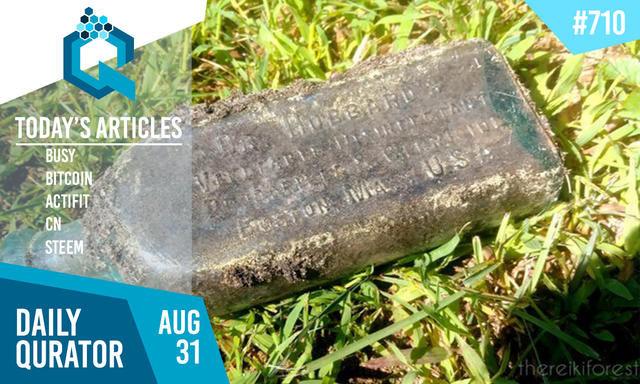 Cover graphics by - @aaronleang

Welcome to the 710th Daily Edition of the Daily Qurator. Below you will find some awesome members of @qurator that worked hard to post some good quality content for all you awesome Steemians to enjoy!
Your Quality Curator ~( @goldendawne )~ Presents:
---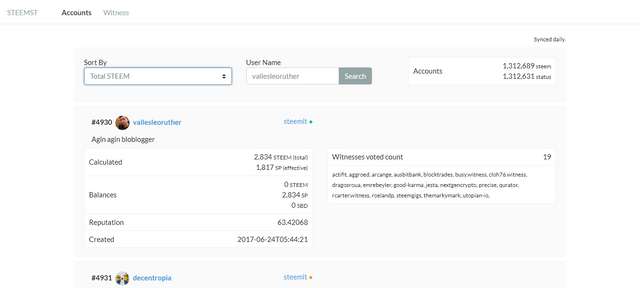 Weekly STEEMST Rankings Update
After a week not posting the series, it is time once again to post my weekly steemit journey. Basically it is a weekly post on my rankings on https://steemst.com, namely on reputation, effective SP, and total STEEM
Ever wondered how to gather up all your steemit statistics? Maybe @vallesleoruther can help you! Check out this weekly post of stats here and maybe ask him how to find your own if you don't know already.
---
Gamifying Rewards - Interview With Kriptomat CEO Srdjan Mahmutovich -Enjin Beam QR Code Inside!!!
I talk with Kriptomat CEO Srdjan all about incorporating Enjin blockchain elements into his crypto trading platform, making it the first ever Enjin enabled exchange where you can earn NFT's by trading. We also get into how their new gamified rewards system will work for Dragon Riders of Kriptomat and beyond as they expand
@cryptostache shares a recent interview here and also some more about this project he's working on. Have a listen to this interview and get ready to see what's going on!
---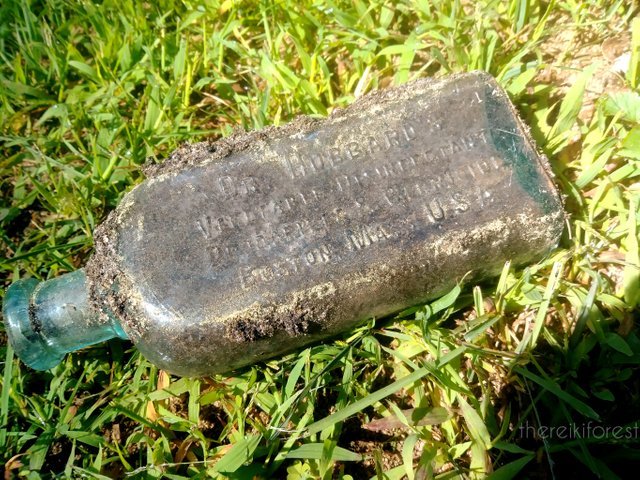 Feels Like I'm Walking Onnn...
Broooooooken Glaaaaaass
Bwahahaha I couldn't resist..especially after all the glass I got picked up
About the bottle..this is what it says on it
Want to know what's engraved on this bottle? Then head on over to @thereikiforest's post to find out!
---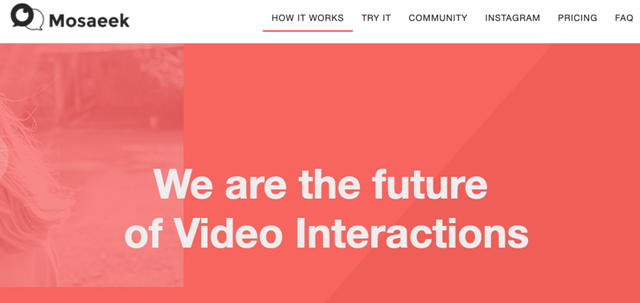 An Interesting Video Platform- Mosaeek
Yesterday when I opened Discord, I received a message from a guy inviting me to a new video platform. I just thought there's a new SCOT platform again so I just checked it and found it's interesting
Did you get an invite too? Have you heard of Mosaeek? If you're a video-tographer and love to make videos maybe you should check it out!
---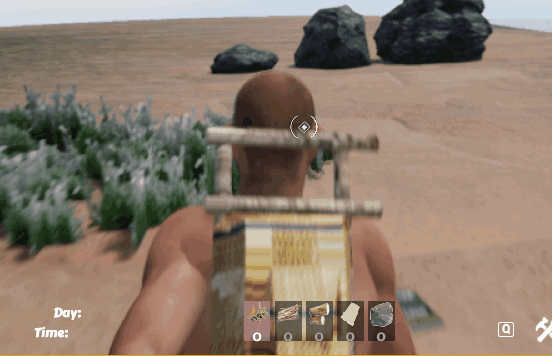 IBT Survival Island Game- Progress Report Twenty-Five
Welcome to this weeks update on IBT Survival Island.
The hard work continues and we spent allot of time this week working on item manipulation.
Resources now come in various sizes and types. In this example below, in the distance you can see a large, medium and small crumbling rock. Each resource depending on its size will vary
DO you like gaming? Have you ever played the Survival Island Game? Check out @lordnigel's progress with this game! He's making his way and showing some great progression!
---
@qurator does not explicitly or implicitly endorse third parties opinions or statements in the Daily Qurator. Any statements made in these posts are the author's and curator's own opinion.

Qurator News:
---
Free Registration and how to join details can be found here: Registration Details
---
Bigger better monthly subs!
We know not everyone can delegate or upvote for larger upvotes. Thus sending in steem allowed for a larger upvote for the month.
It used to be only two levels.
SUB1 = 0.8 Steem for an upvote from 750 SP
SUB2 = 1.6 Steem for an upvote from 1500 SP
We decided to add three more levels to this, with level 5 adding a little bonus in there!
SUB3 = 2.4 Steem for an upvote from 2250 SP
SUB4 = 3.2 Steem for an upvote from 3000 SP
SUB5 = 4 Steem for an upvote from 4000 SP (250SP Bonus!)
So how does that work?
Let's say you send 3.2 Steem with the memo sub AUG then you will get an upvote from @qurator similar to a 3000 SP account.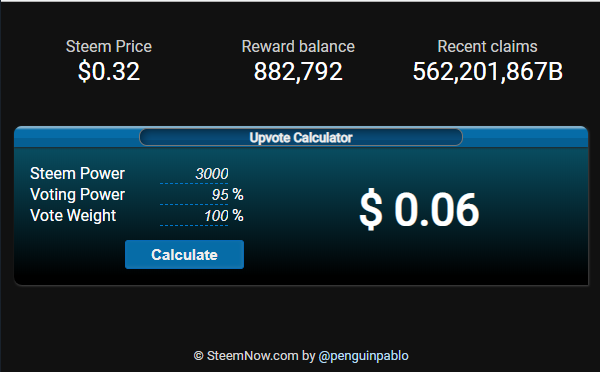 Competitions


We host weekly Photo and Food competitions. Click on the images below to view the posts.
Additionally for all members we have Toss up Thursday, a biweekly free for all post-promotional competition.
| Tasty Tuesday | Toss up Thursday | Photo Friday |
| --- | --- | --- |
| | | |
For Qurator members
For those who would like some extra upvotes from the Qurator project can send SBD and their link to
@qustodian
. This little bot is available to Qurator members only.
- Send any amount of SBD and your link to receive upvotes.

- Any extra SBD will be refunded.

- The bot will upvote your post to the value of 2.35 times the amount of SBD you send.
For Investors
For those who would like to invest some Steem Power,
@qustodian
pays out 90% of all the SBD sent to the account. Delegate minimum of 50 SP to invest and receive daily payouts in SBD.
Delegation links for @qustodian (NOT @QURATOR):
Please remember to leave at least 50SP in your account!
For any other amount feel free to contact us in Discord.
Delegation links for @qurator
After you click the link you will have to check the value, click next and then enter your Steemit NAME and Private Active Key to delegate.
Please remember to leave at least 50SP in your account and that new delegations overwrites the old one. Always use the total amount you want to delegate.
Qurator's Discord Channel


There is more perks and fun stuff on our server:
Feel free to ask Qurator Team questions
Meet other members
Promote your post in our Postpromotion room
Check your last upvote, current tier and @qustodian balance with Quro bot in Qurator-Assistant room
Keep an eye on on Steemit challenges in Steemit-challenges room
Join us! https://discord.gg/pJtWp57

Qurator banners
If you would like to show some more support and use Qurator banners then please head over to this post and copy the banner links from there. =)



»»-------------¤-------------««
Upvoting or Resteeming this post will help us grow and in turn enable us to give better upvotes to our members and quality content creators.
The Qurator project is brought to you by:
@scrooger | @boontjie | @goldendawne | @ewkaw | @ackhoo | @brumest | @stresskiller | @blacklux
Like what we do? Consider voting for us as a Steemit witness.
Active Witness rank: 70
---